Are you a business professional looking to enhance your skills? Do you have your eye on a promotion? Maybe you desire to change careers. All of these options become possibilities through completing an MBA degree.
Because of the globalization of business, the rapid advancements in technology, and the evolution of business techniques, strategies, and performance, it is imperative to enhance your knowledge and skills to remain competitive in the modern business world. Influential leaders are lifelong learners. An MBA can be the key to unlock your success. It opens doors to a world of opportunities and gives you access to your dream career. Let's dive into these possibilities in this Guide to MBA Degrees.
What is an MBA?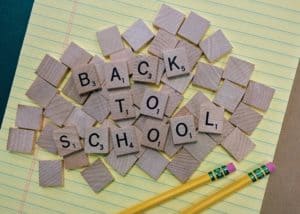 A Master's in Business Administration (MBA) is a generalist degree that offers a rigorous curriculum covering a broad base of advanced business fundamentals and principles. It is the most versatile graduate degree equipping graduates with a wide range of valuable skills in an enormous variety of industries and jobs. Earning an MBA gives professionals marketability, a competitive edge, and the opportunity to pursue whatever career they desire, from starting their own business or becoming a manager to Fortune 500 executive and C-suite positions.
It is essential to provide an education that efficiently prepares effective leaders to manage corporations, companies, and people. An MBA offers managerial, leadership, communication, technical, problem-solving, and strategic decision-making training valuable to employers. Besides building keen business acumen, students learn how to lead teams, motivate people, command respect, and drive initiatives. Whether you want to accelerate your career, change industries, discover new job prospects, increase your salary, or build a robust professional network, an MBA helps get the job done.
What does an MBA program entail?
Every MBA degree program is different, but on average, students can expect to see 36-credit hours of required coursework completed in a two-year time frame. You may find additional course credit requirements for those who have a non-business undergraduate degree or are pursuing a specialization. You will see MBA programs designed for recent bachelor's graduates with business-related degrees, non-business undergraduate degrees, and professionals who have been working in their careers for several years. More than half of MBA applicants pursued nonbusiness-related bachelor's degrees.
Professors
A significant aspect of successful MBA degree programs is the faculty. Professors can make or break a program and the experience for students. Many of them come from executive and other leadership positions in specific fields of business. You want to find a program where the faculty are dedicated, supportive, intelligent, and hard-working practitioners providing expert instruction.
Most MBA degree programs have small class sizes, offering a great opportunity for students to connect to their professors and experience mentorship and guidance. Typically, faculty members actively engage in cutting-edge research in finance, sustainability, digital marketing, corporate social responsibility, global economics, and more, providing insights into modern business functions that influence the curriculum and student learning experiences.
Curriculum
Students dive deep into a broad range of essential business competencies throughout MBA degrees. Many programs follow a cohort model, where a group of students will go through an entire program together. This builds camaraderie, support, and a diverse network of like-minded individuals who experience an education full of business principles, ethics, techniques, group work, and case studies. They also learn about corporate responsibility and develop advanced critical-thinking and leadership skills.
Core courses cover an arrangement of fundamental business concepts like accounting, finance, economics, marketing, management, business analytics, operations management, communications, and strategy. Other possible course topics include managerial statistics, entrepreneurship, human resource management, organizational behavior, international business, sales management, and business negotiation. Most programs culminate in a capstone course that involves a real-world project, where students demonstrate all that they have learned throughout the degree.
Concentrations/Specializations
An exciting addition to many MBA programs is concentrating their studies in a specific business area. Concentrations, specializations, or specialized tracks allow students to combine the core required courses with a few extra classes that provide a more in-depth focus on one area of interest. Depending on the program, students can have from one to 20+ optional choices of concentrations. According to The Princeton Review, the five most popular MBA concentrations are strategy, corporate finance, operations, entrepreneurship, and management. Some other options include supply chain management, fintech, real estate, nonprofit management, international business, project management, information systems, corporate innovation, strategic sustainability, and risk management.
Electives
No matter the level of schooling, it's always exciting to choose from a list of elective courses that round out your studies. This rings true in most MBA degree programs, as well, as they require a certain amount of elective credits. Business professionals need to study various topics that prepare them for numerous situations, challenges, and issues they may face throughout their careers. Some MBA programs offer over 100 choices of electives.
Professional Development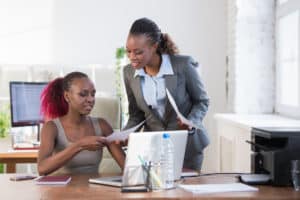 Students can easily worry that they will not be fully prepared for the real business world upon graduation. This concern is why it is just as crucial as the course content for MBA degrees to provide professional development experiences throughout the program. Students need to hear from executives, partake in real business scenarios, face real business issues, and be challenged with developing solutions that benefit actual companies.
MBA degree programs work hard to expose students to real-world situations and gain hands-on experience in multiple ways. There are experiential learning opportunities like case competitions, internships, career advancement workshops, career fairs, and consulting projects, to name a few. Many universities are in or near big cities, which gives students the invaluable advantage of access to Fortune 500 companies, top executives, nonprofit organizations, and thriving startups that provide immeasurable learning opportunities. MBA programs are great at bringing their students face-to-face with local industry experts through forums, lectures, seminars, and company tours.
Another aspect of professional development can be found through on-campus student organizations. These groups provide personal connections, professional networking, volunteer opportunities, and excellent educational tools and resources to supplement the coursework. Some of the most popular student clubs for MBA students include the MBA Association, Graduate Women in Business, Management Consulting Club, Black Graduate Business Leaders, American Marketing Association, Family Business Association, Entrepreneurship Association, and Finance Club.
Study Abroad
One of the most exciting professional development and experiential learning opportunities happens through study abroad. You may think that study abroad trips are only available to undergraduate students, but that is incorrect. Business study abroad trips take students on an immersive educational journey across the world to different countries and cultures. Some MBA degree programs require a global trip, where others provide optional study abroad opportunities. Most universities that offer study abroad have exchange programs with global partner institutions. This is an incredible way to experience international business techniques, procedures, and strategies, learn consulting tips, network internationally, and challenge yourself in ways you never have before.
Types of MBAs
Full-time MBA – A Full-time MBA program is designed for those interested in taking a full-time course load and are ready to devote a large amount of their time and energy to the program. Courses are typically offered on weekdays. On average, students complete this MBA in 18-24 months.
Part-time MBA – A Part-time MBA, sometimes called a Professional MBA, is geared towards working professionals or those with family commitments that cannot devote a full-time schedule to their studies. There is more flexibility in the pace of course completion, and courses are taken in the evenings or weekends. Students complete this MBA in two to five years.
One-year MBA – A One-year MBA, or Accelerated MBA, requires full-time focus and is designed to be completed in 10-12 months.
Online MBA – An Online MBA provides an incredible amount of flexibility and convenience in completing coursework from home or anywhere with an internet connection. This type of MBA can be completed entirely online, with no campus visit requirements.
Hybrid MBA – A Hybrid MBA is a type of Online MBA, where there is a combination of online and in-person course requirements. The requirements differ, depending on the program, and can include most work completed online with some regular weekend appearances at the university or just a few in-person residencies over a couple of weekends.
Executive MBA – An Executive MBA is part-time and was created for working professionals who have already obtained ten or more years of business-related work experience. On average, an Executive MBA takes 20 months to complete.
4+1 Program – If you already know you want to pursue an MBA when you start your undergraduate degree, a 4+1 program may be right for you. This program allows students to acquire a bachelor's and an MBA in just five years.
Joint/Dual MBA – A Joint or Dual MBA can be beneficial for those pursuing most any kind of career, providing a solid education in general management coupled with whichever other master's degree you need to meet your career goals. Once you complete a joint or dual MBA, you will have obtained two separate graduate degrees. It takes three years or longer with increased tuition costs, so it is important to be sure it is the right path for you. In a Joint MBA program, some of the coursework credits count towards both degrees. On the other hand, a Dual MBA involves separate coursework for each degree program but with fewer credits. Here are a few popular Joint/Dual MBA programs:
MBA/MD – Doctor of Medicine
MBA/MSEd – Master of Science in Education
MBA/JD (Juris Doctor) – Professional Doctorate in Law
MBA/MSDS – Master of Science in Data Science
MBA/MPH – Master of Public Health
MBA/MPP – Master of Public Policy
MBA/MS in Healthcare Management – Master of Science in Healthcare Management
Is the MBA still relevant today?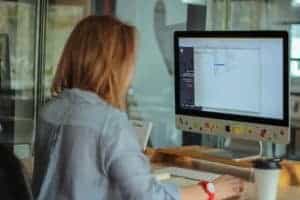 An MBA degree, by itself, does not magically get you everything you ever wanted professionally. However, it does provide access to open the right doors, and with the right amount of initiative, hard work, and perseverance, you can walk through those doors and earn the promotions you seek. An MBA is still significantly relevant today.
Everything as we knew it was disrupted by the Covid-19 pandemic. Businesses were shut down, and jobs were lost. As we are slowly entering a post-covid era, we watch our society pick up its pieces and begin to put everything back together. But, it will not look the same. Businesses have adapted their business models quickly, and an MBA will equip post-Covid business professionals with the right skills to increase marketability and have a chance to stand out amongst the competition. Other benefits include:
Significant connections and expanded professional networks
Eligibility for higher salaries
Increased job opportunities
Career path acceleration
Global market awareness
Better time management
Prepared to pursue entrepreneurial endeavors
Enhanced skills in business, collaboration, leadership, communication, team management, strategic goal-setting, forecasting, teamwork, critical and analytical thinking
How to Choose the Right Program
You find many universities, business schools, and MBA programs when searching throughout our country. Let's look at a few things to consider in choosing the right program.
Accreditation
It is essential to find an accredited university and business school. A variety of accrediting bodies regionally accredits universities, and business schools have a few national accreditation options. Earned accreditation proves the school and its programs "adhere to high-quality standards." So, it's essential to pay attention to accreditation when searching for excellent MBA degree programs.
There are three leading business school accreditation agencies:
AACSB International is known to be the "highest level of accreditation for business schools." It ensures excellence in undergraduate and graduate degree programs in business administration and accounting.
The ACBSP focuses on smaller public and private schools and their excellence in teaching.
The IACBE is a "mission-driven, outcomes-based business program accreditation" for business and accounting programs.
Rankings
Another component to consider when choosing the right program is business school and MBA degree program rankings. Like US News & World Report, Princeton Review, Poets & Quants, and Forbes, leading educational ranking systems calculate all the factors and sift through all the necessary details to produce updated and accurate rankings for you. Check out US News & World Report's 2022 Best Business Schools and the Best MBA Programs in 2022.
Here at College Consensus, we also construct the best rankings for you based on a consensus of the leading ranking systems. Take a look at our Best MBA Programs, Best Value MBA Programs 2020, and Most Affordable MBA programs 2021 rankings. We also break it down by state and region:
Location
There are a plethora of highly-ranked, accredited MBA programs scattered throughout the US. You have to decide whether you need to stay local to where you currently live or if you are willing and able to move to a different city or state for a specific MBA degree program. Once that decision is made, you can dive deeper into your search to find the perfect place for you.
Career choice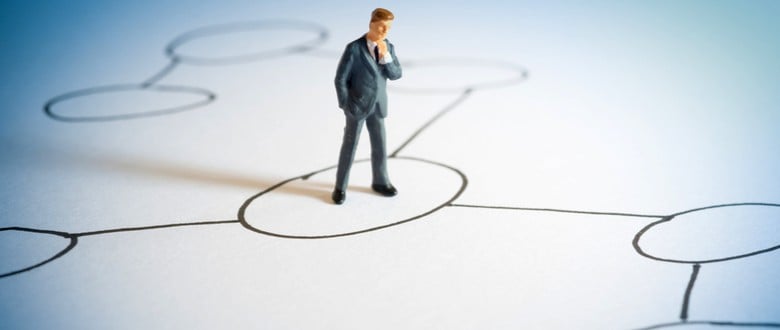 Which career do you want the MBA to prepare you for? Suppose you already have a desired career path. In that case, you can search programs that offer the right area of concentration or specialization and elective options that will best prepare you to succeed. Suppose you aren't entirely confident of the exact direction you want to go in your career. There are plenty of programs with a General MBA covering the broad spectrum of advanced business fundamentals. You don't have to concentrate your studies in a specific area of business.
Level of experience required
As we have mentioned before, MBA programs differ in the professional work experience they require to apply for their program. Some are designed for recent bachelor's graduates with minimal work experience. Other programs require three to five years of work experience, and there are even some, like Executive MBA programs, requiring candidates to have worked ten or more years before applying. You must look into these requirements for programs you are interested in to make sure you qualify.
How Do I Prepare for an MBA?
To start, the Harvard Business School offers five practical tips to help prospective MBA students prepare to enter an MBA program.
Talk to current MBA students and alumni to gain their perspective and insight into what to expect.
Read books about leadership and problem-solving.
If you did not earn a business undergraduate degree, look into completing a business school preparation program, like HBS's Credential of Readiness or CORe program.
Pick a concentration.
Get plenty of rest and mentally prepare for the academic and social demands of MBA degree programs.
Application Process
Before you start the application process for a specific program, take some time to research and visit schools thoroughly. You must check the undergraduate degree GPA, prerequisite, and work experience requirements for each MBA program you are interested in before you apply. The application process includes:
Completing undergraduate requirements.
Gathering academic transcripts and recommendation letters.
Conducting required essays and standardized tests, if necessary.
The Graduate Management Admission Test is an admissions requirement for many MBA programs. But, some MBA programs do not require GMAT test scores for admittance, and others will waive the GMAT requirement for those that meet other qualifications. So, if you do not want to take this exam, look for No-GMAT MBA Programs or the waiver option.
Jobs
The instability of 2020 rocked our world. People lost jobs, and businesses closed. But, despite the economic crisis the pandemic brought into our lives, the job market for MBA grads still appears to be hopeful. Although it came in $10,000 lower than before the crisis, the average starting salary for MBA students that graduated in 2020 exceeded $100,000. CareerBuilder reported 20% greater increases in job openings posted at the beginning of 2021 than the year before. Healthcare administrative jobs increased by 45%. The pandemic also increased remote work opportunities, opening doors for MBA grads to look for jobs nationally and internationally.
US News & World Report ranked the five "Hot Jobs for MBA Graduates" to be:
Marketing Manager
Management Consultant
Medical & Health Services Manager
Financial Manager
Business Operations Manager
The 2020 median salary reported by the Bureau of Labor & Statistics for some of the top jobs held by MBA graduates and the projected employment growth from 2019 – 2029 are:
Are There Any Important Resources for MBA Students?
Professional Organizations/Associations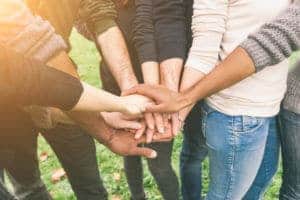 As an MBA student, it is crucial to utilize all of the resources available through professional organizations and associations. Most of these organizations require a membership to access all of the available benefits. It is incredible the network, connections, and relationships you build through the events, conferences, conventions, volunteer opportunities, and endless resources. You can find leadership training, educational materials, and professional development opportunities through certification programs, workshops, and webinars.
Here are a few professional organizations/associations beneficial to MBA students:
Certifications
Most jobs do not require certifications. However, credentials are impressive to employers and leave you with increased knowledge, enhanced skills, continuing education, and a leg up on the competition. Here is a list of popular certifications for MBA students and professionals:
Free Resources
With the high costs of tuition, books, living expenses, and everything else you need to complete your MBA, it is refreshing to know there are free resources out there that can help supplement your educational journey. Beyond this Guide to MBA Degrees, take some time to peruse these free resources:
We covered a ton of information throughout this Ultimate Guide to MBA Degrees. You have read about what an MBA degree is and what to expect throughout the program. We talked about different types of MBAs, their relevance today, and how to choose and prepare for the right program. We looked at jobs and their annual salaries and the variety of resources available to MBA students. Hopefully, you are now equipped with the information and the steps to discover the right path to your dream career.
Related Resources:
Ultimate Guide to Online MBA Degrees
Facts About MBA Degrees
Most Unique MBA Programs
What are the future business education trends of 2021?
Is business school still relevant in 2021?
Best No-GMAT Online MBA Programs
Best 1-Year Online MBA Programs