Learning a foreign language online has quickly become one of the fastest and easiest ways to become proficient in a foreign language. Having existed for years, many of the free online language sites and courses received a huge boost during the pandemic as more and more people decided that lockdown would be the time they finally learned a foreign language.
For a long time, learning a foreign language either required expensive classes, a teacher, or immersion in a foreign country. All of those methods can be quite costly and time-consuming. But with the advent of the Internet and smartphones, learning a foreign language has become easier than ever. There is an absolute wealth of free online language courses and free online language courses that can teach you how to speak, read, and write in another language.
While there are many different free online language courses to choose from, we've selected some of our favorites for our ranking below. The ones we chose were based on their ease of use, the variety of languages taught, and their overall reception among their users.
1. Anki

Check out the Anki free online language courses here.
Based on one of the most reliable means of learning a language, Anki is an intelligent flashcard application that has many different uses. One of the main uses that Anki users have found for the platform is learning a new language. Available across many platforms, Anki users can study their flashcards on their Windows, Mac, and iPhone/Android devices. It is also possible to synchronize your progress via the AnkiWeb service. It's very easy to study during your commute on your smartphone, and then get some time in at the end of the day on your laptop.
Anki is an incredibly flexible platform that allows you to create or download flashcards that have already been made by other users. If you are someone who wants to learn a new language but wants to do it in a more traditional means, the Anki flashcard platform might be the best choice for you. Anki already has a large catalog of existing flash card sets that can be downloaded for free. These flashcard sets cover many different languages as well as other topics. As an open-source project, Anki has a number of available customizations made by users to help tailor the experience towards your liking.
We like Anki for its simplicity and its dedication to openness. If you are looking for a free flashcard system to help aid in your learning of a foreign language, we highly recommend that you check out Anki.
Summary
An open-source flash card system
Available on all devices
Progress can be synced via AnkiWeb service
Open-source and easily customizable
2. Babbel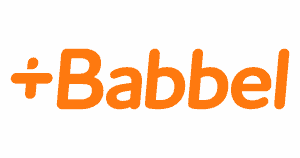 Check out the Babbel free online language courses here.
Babbel is a language learning service designed to be used on your smartphone. A subscription-based service, Babbel does offer a very generous free trial that allows you to begin your journey with the service and figure out if it is for you. Babbel covers over a dozen different languages including Spanish, French, German, Italian, and more. Babbel is made up of quick lessons, live online classes, and podcasts that help you to learn a new language very quickly. The app is also filled with games and videos designed to help you to continue your language-learning journey.
While not entirely free, the trial for the Babbel app should definitely give you a feel for whether or not the application is right for you and whether or not you would like to subscribe to the service. The service is offered in a few different subscription models, but can be accessed for as little as $6.99/month. While not $0/month, this low price does give you access to what is widely regarded as one of the best subscription services for learning a new language. And if that is too much for you, Babbel frequently runs promotions where they reduce the subscription price even further.
Babbel is a great service for those who are looking for a very polished service that utilizes different media formats to help you learn a new language. The service is offered as a free trial, but to continue learning on the platform a small subscription fee is required.
Summary
App-based for your smartphone
Covers over a dozen languages
Free trial, but does require a subscription to continue
3. Busuu

Check out the Busuu free online language courses here.
Offered by Chegg, Busuu is a great free online language course app. Available on the web as well as Android and Apple devices, Busuu users can study a number of different languages. Languages in the Busuu platform include Spanish, Japanese, French, German, Dutch, and many others. Busuu has been a very successful language platform with over 120 million users since its creation. Busuu has been used by Uber, DHL, Puma, and many other major companies. What separates Busuu from other language learning courses and language learning applications is that it leverages the use of live lessons to help teach users.
Users of the Busuu platform can join live language lessons designed to provide users with direct interactions with each other and their instructors. This real back-and-forth allows users to practice their abilities and become more comfortable with their language skills. Busuu also includes many bite-sized lessons that you can partake in on your own schedule. The entire experience is governed by a well-crafted lesson plan that has been honed over time to ensure its effectiveness. Busuu also contains extensive community features.
Busuu is a great free online language course as it includes a lot of live lessons, something that most of the other programs don't include. Working directly with an instructor to develop your language skills is a great way to develop language skills.
Summary
Free trial
Uses live lessons to learn
Over a dozen languages supported
Android/iOS devices.
4. Byki Mobile
Check out the Byki Mobile free online language courses here.
Byki Mobile is a great free online language course application. Absolutely free for a trial, Byki Mobile offers an entire language course for just $7.99. That is the price of some application's monthly subscription fee. While not entirely free for the entire course, this is one of the lowest priced language courses that can be found online. Byki Mobile offers you an easy way to learn and practice your language skills on the go. Byki uses a three-step process to help students learn a new language.
The way Byki Mobile works is through the usage of a series of short lessons as well as a flash card system. Leveraging these two types of learning methods, Byki Mobile has been proven to help people learn a new language quickly. Byki also includes a pronunciation mode that slows down the speech of words to help you master the proper way of pronouncing the words you are learning. You can also revisit older lessons automatically. This helps you to keep the things you are learning fresh and in your memory. Byki Mobile offers three vocabulary lists for free and then requires a fee to access the rest.
We like Byki Mobile because it is free to try out and then has a very low cost to access the entirety of a language pack. Many of the other services that cost money cost substantially more than Byki Mobile.
Summary
Free to try up to three vocabulary lists
Just $7.99 for an entire language pack
Available on iOS devices
5. Clozemaster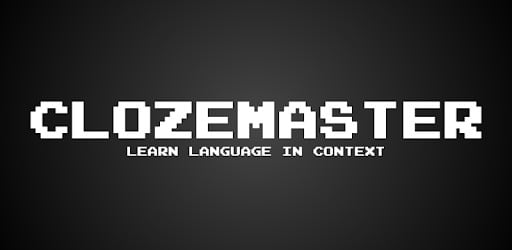 Check out the Clozemaster free online language courses here.
Clozemaster is a free online language course that relies on the gamification of the language learning process to help keep users engaged in the platform. Named after a cloze test, a type of language test where you must replace the missing language item, Clozemaster is a free language learning site that uses this method of learning. Clozemaster focuses on teaching the meaning of words in the context that you will find them in. Rather than studying words on a flashcard, Clozemaster teaches by showing how a word will be used and where you will find it. Clozemaster is available for over fifty languages and supports over 170 language pairings. While many of the platforms focus on English to another language or another language to English, Clozemaster offers pairings between many different languages.
Clozemaster is free to sign up and use. There is a Clozemaster Pro subscription available but all that includes is additional statistics about your learning. The actual lessons are completely free and available to anyone who wishes to make an account. Clozemaster utilizes a leaderboard system and ratings so users can see how they stack up against others. This make the learning process much more exciting and fun as you can directly compete with others as you move through the course.
What we like most about Clozemaster is that all of its content is accessible to those with free accounts. While all of the online language courses on this list include a free component, some of the courses have their more advanced courses behind a paywall. Clozemaster's lessons are all free.
Summary
All lessons are free
Uses a gamified model to make learning more fun
Supports over 50 languages and over 170 language pairings
6. Duolingo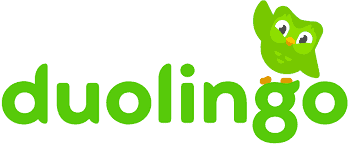 Check out the Duolingo free online language courses here.
One of the biggest names in online language learning, Duolingo took the world by storm during the pandemic. Available on iPhone and Android, Duolingo is one of the most beloved free online language learning platforms. The free Duolingo service is ad-supported and also limits the number of courses you can engage in during one day via a points system. For a small fee, Duolingo Plus is available. The subscription removes the ads as well as
makes the point system more generous allowing faster progression through the courses.
Duolingo offers many different language packs to choose from including Spanish, French, German, Italian, and more. Using a game-based system, users of Duolingo work through a variety of different questions and quizzes to learn the language. These different tests include typing tests, listening tests, and speaking tests. One of the biggest strengths of Duolingo is the variety of exercises employed to help users learn how to speak a new language. Duolingo also supports a friends list and leaderboard so you can see how you stack up against your friends as you progress through your lessons.
Duolingo is one of the most popular free online learning courses for good reason. It is incredible feature rich and has mastered making language learning fun. We highly recommend checking out Duolingo
Summary
Offered in a free ad-supported model
Subscription available to remove ads
Available on iPhone and Android
7. Forvo

Check out the Forvo free online language courses here.
Forvo is a unique entry on this list of free online language courses. Not necessarily a traditional language course, Forvo is a tool that helps you to learn how to properly pronounce different words in different languages. This is one of the things that many online language courses are lacking. While many users learn how to read and write in a particular language via online language courses, they sometimes miss the nuance of how to properly speak and pronounce the language they are learning.
Learning how to pronounce words in different languages is very easy with Forvo. With just ten minutes a day, Forvo progresses you through a course designed to teach you how to speak a language. Each day Forvo generates a list of about twenty words for the user to learn. Users will go through exercises that teach them how to pronounce the words and when to use them. They will learn their meanings and the context for that word. Forvo features a very extensive list of languages to learn how to pronounce.
We like Forvo because it focuses on teaching how to speak a particular language. While some of the other courses focus primarily on reading and writing, Forvo hones in on how to properly pronounce the words you are learning.
Summary
Here are some items about the program
And another
And another
Atleast 3
No more than 5
8. LingQ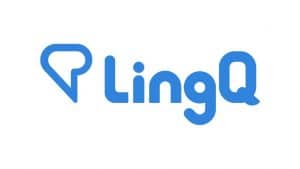 Check out the LingQ free online language courses here.
LingQ is one of the free online language learning sites out there. Covering over a dozen different languages, LingQ works by importing the content that you like from news sites and other places and translating them into a different language. This immersive way of learning a new language has you interact with content that you love to read in a new language that you are learning. This approach is very unique to some of the other approaches on this list.
LingQ is a subscription service that offers a free trial for you to get started with. You can choose from a number of different topics including entertainment, food, politics, business, podcasts, and more to get started. Within these topics you'll find translated content meant to help you learn a new language in a very practical manner. By interacting with content you like, you are more likely to stay engaged in the learning process and retain more of the information you are learning.
We like LingQ for its practical approach to language learning. Rather than focusing on lessons in a vacuum, LingQ has you engage with the content you already like as a means to learn a new language.
Summary
Free trial
Covers over a dozen different languages
Teaches through translation of content you already enjoy to read
9. Memrise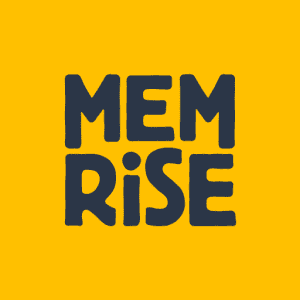 Check out the Memrise free online language courses here.
Memrise is one of the more prominent free online language courses available. Offered as a free service with premium features added upon subscription, Memrise has been highly-regarded as one of the better online services for learning a language. Able to be used in-browser as well as on Android or iPhone, Memrise uses quizzes, flashcards, and gamified training to help teach you a new language. Currently, Memrise supports 23 different languages to choose from. One of the greatest features of Memrise is that you can choose to have it focused on teaching you a language for travel purposes. What this does is focus your lessons around things you'd need when you are visiting a foreign country.
Memrise has currently over 60 million learners that use the platform. Enrolling in the platform gives you access to all the languages on one single account so it is easy to jump from language to language as you work. Memrise claims that it i twice as fast as learning a language in a classroom setting. They leverage proven memorization techniques to help you learn a new language quickly. Memrise users can start for free but are required to sign up to continue usage of the platform. Memrise runs pretty frequent promotions so it is easy to catch a subscription and a steeply discounted rate.
We love Memrise because of its customization and focus on goal-oriented learning. When setting up your account you can choose your goals for why you are learning a language and the lessons will be tailored to help you reach your goals.
Summary
Available on all platforms
Free trial
Suppoorts 23 languages
10. Readlang
Check out the Readlang free online language courses here.
Readlang is a very interesting online language learning tool that you can get started using for free. The way that Readlang works is that it is an extension for most browsers that will actively translate your web pages to provide you with an immersive learning experience where you can see the content you like to read in a different language. Currently, Readlang supports over forty different languages to choose from. Learn Spanish, German, French, Russian and more as you browse the web during your normal day to day routine.
As you use Readlang, it will work to translate more and more of the web pages you are visiting. This will slowly have you acclimate to reading entirely in a new language. You can scroll over words to see their meaning and have them change back to you native language. Readlang also supports an extensive flash card system designed to help you remember the words you are learning. Readlang is supported by most browsers and is also available as an application on Android and iPhone. This free online language learning tool is an incredibly powerful addition to any new language learners toolbox.
We like Readlang as it can be user very flexibly across a number of devices and allows you to engage with content that you already enjoy reading. We've found that it is much easier to stick with a free online language learning tool when it is using content that you are actually interested in learning to read.
Summary
Trial is free
Translates web content that you already are reading
Available in-browser as well as on mobile devices
What are the benefits of a free online language learning course?
Learning a language through a class at a college can be very expensive and time-consuming. By leveraging modern technology it has become much easier to learn a new language while on the go. No longer are the days of having to go to a classroom or work directly with an expensive tutor to learn a language. Just visit any of these websites and download their apps and you are already on your way to learning a new language.
Another big benefit of these services is that many of them allow you to try them before you invest lots of money upfront. Many of these services are either free with ad support or have a very minimal subscription fee. Learning a new language has never been this inexpensive and easy.
Related: