A market research analyst is currently ranked #8 in the best business jobs and has a higher than average employment growth rate projection over the next ten years. This fact, along with the growing demand for these analysts, proves this job is secure. Whether there is a desire is to deepen your knowledge in a specific area of market research, remain competitive in the fast-growing industry, or qualify for a promotion into a management role, obtaining an Online MBA will help you achieve any of these goals in this career. But which are the best online MBA programs for market research analysts?
For the past 100 years, market research analysts have adapted to the changes in marketing formats, processes, techniques, and methodologies. As each year passes, technology rapidly advances, and online marketing opportunities and consumer behaviors evolve. This means that online MBA programs in the fields of data, technology, marketing, and research can all be a great fit for market research analysts.
To help you find a good fit in an online MBA program, we have listed out the top ten Online MBA programs for market research analysts.
Online MBA in Business Intelligence


An accurate description of a market research analyst's primary role is collecting, analyzing, and interpreting data that help lead businesses in making decisions. Business intelligence is a broad term. It encompasses all of the processes necessary within this primary role. Therefore, an Online MBA with a Business Intelligence concentration is an excellent degree for a market research analyst, covering an enormous amount of relevant information. Possible course topics include data visualization, corporate communication, analytics modeling, quantitative analysis, data mining, descriptive analytics, analytic tools and strategies, and performance metrics. Also, students gain competency in Microsoft Excel, Data Warehouse, ERP system, SQL, SPSS, SAP Lumira, and Tableau. They build analytical, communication, decision-making, presentation, interpersonal, and management skills.
Suffolk University's AACSB-accredited Online MBA in Business Intelligence offers courses like Enterprise Data Management, Business Intelligence & Data Analytics, and Data Management & Modeling. Although 100% online, this program focuses on an interactive, hands-on experience that includes live interactive sessions, faculty mentors, guest speakers who are global leaders, and optional travel seminars.
Online MBA in Data Analytics

Market research analysts work with data daily. They need a robust understanding of every aspect of data analytics, which is why an Online MBA with a Data Analytics concentration is a popular degree of choice. This concentration covers database management, information systems management, data mining, data warehousing, processes for data-driven insights, and business intelligence. Students will develop leadership skills while learning to communicate, articulate, and interpret results effectively. They will study the design, administration, and implementation of database techniques, data collection capabilities, quantitative methods, managerial decision making, marketing research design and analytics, and advanced big data analytics.
The AACSB-accredited, entirely Online MBA in Data Analytics at Texas A&M University-Corpus Christi is designed to complement your foundational business knowledge with an understanding of how data analytics leads to informed business decisions. It takes 36 credit hours and 12-24 months to complete. Courses include Business Data Base Management, Managing the Information Systems Function, Business Intelligence & Analytics, and Business Application Development.
Online MBA in Data Mining and Visualization

Data mining involves extracting data from large data sets, and data visualization is the statistical or graphical representation or display of extracted data. Knowledge of these processes plays a considerable role in the capabilities of market research analysts. An Online MBA with a concentration in Data Mining & Visualization provides coursework in various possible topics like clustering methodologies, search engines, pattern discovery, machine learning, text mining and analytics, data virtualization, and information retrieval. Overall, this degree will equip students with the ability to automate reports, navigate data visualization products, create data dashboards, manage data mining projects, and utilize data visualization software.
Davenport University is the pioneer in online learning for the state of Michigan. It has implemented a 39-credit hour Online MBA in Data Mining & Visualization. The flexibility in class schedule and accessibility caters to the working professional. The expert faculty teach courses in Data Mining, Introduction to R Programming, Data Visualization & Communication, and Advanced Data Mining, and provide hands-on experiences throughout the degree.
Online MBA in Digital Marketing

Companies are spending an astronomical amount of money on digital advertising. With the advances in technology, this number will continue to rise exponentially. Market research analysts already utilize aspects of digital marketing in their jobs. Still, they will need to continue to educate themselves in this area to stay up-to-date, knowledgeable, and able to conquer any project. An Online MBA that concentrates its study in Digital Marketing provides knowledge in social media marketing, strategy, mobile strategies, digital copywriting, email marketing, and content marketing. Potential skills gathered along this degree path include organization, data & analytics, design-based thinking, project management, voice search SEO, understanding the customer experience, optimization, automation, and technical skills.
An Online MBA in Digital Marketing at Montclair State University is 100% online, convenient, and flexible. This AACSB-accredited program is one of New Jersey's most affordable online MBAs with 39-credit hours to completion, which will take students 24-27 months. Specific courses offered include Fundamentals & Analytics of Social and Mobile Media, Omni-Channel Retailing, Digital Customer Experience Management, and Digital Marketing Strategy.
Online MBA in Integrated Marketing
The objective of integrated marketing is to develop a unified front for all components of a marketing campaign, which, in turn, will display a consistent and clear marketing message that leads to a seamless experience for consumers. Market research analysts analyze consumer behavior, utilize data collection methods, and impact their clients' marketing strategy. They would greatly benefit from acquiring an Online MBA with a concentration in Integrated Marketing. Throughout this degree, students will understand business branding, target audiences, digital marketing, direct marketing, advertising, media planning, promotional budgeting, social media, sales promotions, and public relations. Possible courses include International Corporate Communication, Integrated Marketing Communication, Promotions and Campaigns, Media Relations, and Communication Strategies for Leaders.
The IACBE-accredited Online MBA in Integrated Marketing at Waynesburg University prepares students in various business disciplines and teaches them to lead morally and ethically. Rigorous and flexible coursework is self-paced and can take one or more years to complete. Courses within the concentration include Advertising, Consumer Behavior, and Sales & Customer Relationship Management.
Online MBA in Marketing

An Online MBA with a Marketing concentration can be beneficial to someone preparing for a market research analyst position or a seasoned professional. It is one of the best business areas a market research analyst can pursue. It will instruct on marketing strategies, forecasting, analyzing data and market conditions, and various statistical techniques. Individuals will become familiar with mobile technology, e-commerce, new technologies, advertising, consumer behavior trends, purchasing habits, social media, and modern marketing tools and processes like messaging, digital engagement, and branding. The MBA factor provides these marketing students with a broad-based knowledge of business and a comprehensive understanding of their company and clients, and how marketing can impact every aspect of a business.
UNC-Chapel Hill has implemented an AACSB-accredited Online MBA in Marketing that offers experiential learning opportunities, career guidance, and connections to an extensive alumni network. Courses within this concentration include Global Brand Strategy, Negotiations, Data Analytics, Managing Innovation, Pricing, Sales, Services Marketing, and Managing Modern Customers and Markets.
Online MBA in Marketing Analytics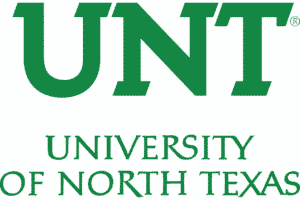 Arguably the best degree for a market research analyst is an Online MBA with a concentration in Marketing Analytics. Marketing analytics incorporates the processes and applications of data collection, analyzation, interpretation, and modern technologies that lead to customer behavior and product performance. Students receive a strong educational foundation that consists of various topics like organizational behavior, data-driven methodologies and techniques, marketing metrics, advanced algorithmic modeling, data science, marketing research, statistics, and marketing management. This degree sets market research analysts up for managerial positions. Possible courses include Business Analytics & Data Visualization, Web Analytics (SEO/SEM), and Customer Relationship Management.
The University of North Texas designed an excellent, AACSB-accredited, accelerated Online MBA in Marketing Analytics. The flexibility in format and course offerings allows this 36-credit hour program to be completed in a little as 14 months. Students will acquire business quantitative analysis skills, ethics, business knowledge application, and teamwork skills. Courses offered include Consumer Behavior, Introduction to Data Science, Advanced Marketing Research & Analytics, and Harvesting, Storing & Retrieving Data.
Online MBA in Marketing Channel Strategy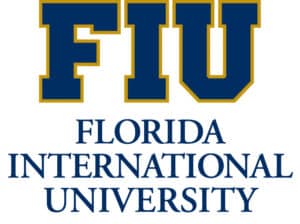 Marketing happens through various channels, including wholesalers, direct selling, internet direct, value-added reseller, indirect channels, sales teams, dual distribution, and reverse channels. A marketing channel strategy determines how and to whom a company markets their products. A market research analyst's work helps lead companies in this type of strategy, which is why an Online MBA with a Marketing Channel Strategy concentration is a fair degree of choice. It instructs students in different online and offline marketing channels, applying distribution strategies and communication, how channels impact consumers' interests and behaviors, and how an omnichannel approach creates a seamless experience.
The highly-ranked Professional Online MBA in Marketing Channel Strategy at Florida International University, a pioneer in online education, can be completed in as few as 18 months. Its AACSB-accredited program offers courses like Omni-Channels Marketing & Distribution Systems and Supply Chain Management. Students must complete three Professional Development Seminars: Work Preference Indicator Assessment, Business Career Management Seminar, and Presentation Skills Seminar.
Online MBA in Marketing Management
Market research analysts who desire to advance to an upper-level leadership role in their career should pursue an Online MBA with a Marketing Management concentration. This degree will equip them to manage teams and lead other marketing professionals successfully. It builds upon a previously acquired knowledge base in business and marketing. It educates the individual in contemporary marketing techniques, evidence-based management, design-thinking approaches, solutions to business challenges, quantitative and qualitative analyses, and accounting, finance, and economics principles.
SUNY Polytechnic Institute offers a unique program, which is an AACSB-accredited Online MBA in Technology Management with a concentration in Marketing Management. This innovative program integrates business management, technology, and marketing strategies to give students a competitive advantage. Courses based on technology and business include Project Management, Leading Organizational Change, Managing New Product Design & Development, Accounting for Managers, Quantitative Business Analysis, and Strategic Planning. These courses are combined with Marketing Management courses like Sales Management, Marketing Survey Design & Data Analysis, and Services Marketing Management.
Online MBA in Market Research & Consumer Insights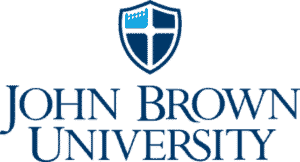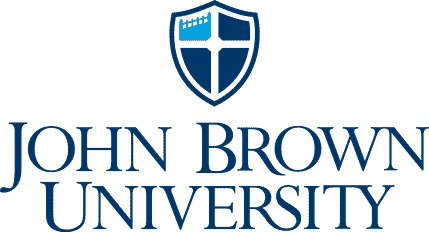 An Online MBA with a concentration in Market Research & Consumer Insights takes a deep dive into two of the areas most seen in a market research analyst's job description: market research and consumer insights. Everything they do revolves around data analysis, market research, and gaining insight into consumer behavior, interests, needs, and purchasing preferences. This degree focuses on understanding the consumer through qualitative and quantitative techniques, data visualization, data analysis techniques, and data-driven decision making. Other possible study topics include consumer behavior, marketing models, advanced marketing analytics, marketing strategy, business forecasting, and marketing research.
John Brown University has designed an Online MBA in Market Research & Consumer Insights that can be completed in about two years. Depending on preference, a student can complete this degree 100% online, or combine online coursework with some in-person sessions. It provides an education filled with essential business skills, ethical leadership training, and a global business perspective. Specific courses include Quantitative Marketing Research, Consumer Insights & Decision Making, Qualitative Marketing Research, and Marketing Analytics.
Next Steps
Businesses are consistently working towards bettering their marketing strategies and understanding their target audiences, and need the skills and expertise of market research analysts to succeed.
Market research analysts face a plethora of job duties and responsibilities throughout their job. They work with businesses in all types of industries and require a deep skillset. One of the advantages of earning a Master's in Business Administration is that it provides comprehensive foundational business knowledge. Potential coursework covers topics like corporate finance, managerial economics, business communication, operations management, entrepreneurship, management, and accounting.
As you can see, there are many top online MBA programs for market research analysts. There are many concentrations in specific areas of study that are significant to their work. Not only are these excellent topics of study, but they are offered in an entirely online format. The flexibility, accessibility, and convenience of high-quality Online MBAs cater to the working professional and allow students to choose programs at universities nationwide. The next step is to determine which Online MBA will help you accomplish your career goals.
Related Resources
Online Business Analytics MBA Ranking
Online Master's in Analytics Management
Online Marketing MBA Ranking
Online Master's in Marketing Management