The year 2020, which felt like multiple years in one, will go down as a monumental, unprecedented year for our entire world. The Covid-19 pandemic brought unexpected change, disruption, and hardship into many people's personal and professional lives. Also, we dealt with extreme social, racial, environmental, and economic issues that sparked the Black Lives Matter movement, political unrest, social injustices, protests, riots, an economic recession, and the California wildfires.
Not only do we feel we have taken a detour from the norm, but we have also been forced to traverse an entirely new path. It has caused us to stop, evaluate, and analyze what is going on and what we need to do about it. A significant shift in perspective, expectation, and goals has occurred. We know a disruption has happened, a deviation has been made, and constant change is in our future.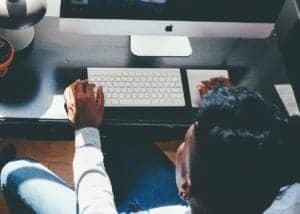 One of the systems that have been hit the hardest is education. In a concise amount of time, what felt like overnight, the educational system was forced to go completely online. From the admissions process and program development and delivery to student engagement and graduation, every facet of business school operations had to adapt to the health safety precautions, social distancing requirements, and quarantine regulations. What have these challenges meant for business education? What are the future business education trends of 2021?
Online Learning
There has been an increasing number of business schools developing online undergraduate and graduate degrees in recent years. The online format has been found to offer flexibility in schedule, convenience, accessibility, and affordability. An explosive amount of business schools are launching online MBA programs, while the number of applicants for the traditional full-time, two-year MBA programs is decreasing.
Thanks to the technological advances already in place, business schools could quickly transition to an online learning format amid the Covid-19 pandemic of 2020. Although, the transition faced many challenges. Through the process, schools have learned valuable lessons in how they can improve online learning for business education in 2021 and beyond. Even as Covid-19 restrictions are lifted, we will continue to see a rise in online business courses, classes, and degrees.
Hybridization
Hybridization is trending in business education and the workplace. Companies are providing their employees with options to work from home, the office, or both. So, the hybrid format we see in business schools accommodates both the changes required due to the pandemic and the preparation for the future work environment. It offers the "best of both worlds" in flexibility and accessibility of online coursework in partnership with the benefits of in-person instruction and interaction between faculty and students.
The hybrid format will continue to evolve over the years. As advancements in technology continue and the business education and faculty get more comfortable with the idea of a hybrid model, it will continue to morph into a streamlined, flexible, and effective system. It will not be stagnant. Instead of having a set class or specific coursework that is either online or in-person, the environment could change from day to day, course to course, or project to project.
Technology Innovation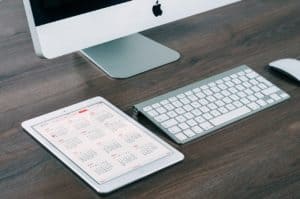 Hybridization and online learning would not be possible without the proper digital technology. We are entering into a "technology-led transformation" of business education. Current technologies are being enhanced, and new technologies are emerging to provide more efficient and effective learning methods. Instructors experience live streaming to online students and in-person attendance at the same time. There is access to pre-recorded lectures and videos for students to listen to or watch multiple times on their smartphones or laptops.
Other digital technologies include collaboration software, interactive lectures, live simulations, artificial intelligence, automation, and machine learning. Through these emerging technologies, students have easy access to digital communities, support systems, interactions with professors and classmates, learning tools, and international connections. AI-enabled algorithms will soon be replacing human instruction and provide "personalized learning experiences." These technology innovations are moving business education in a direction where the virtual experience feels almost exactly like the in-person experience.
Curriculum Adaptations
One of the most layered business education trends of 2021 is found in the business school curriculum. It appears to be experiencing the need for an overhaul in content and focus. The disruption the pandemic and all the crises of 2020 brought upon business education requires a revamping of skills and insights students need to learn to prepare for future success. Let's take a look at a few business education trends involving curriculum changes.
Entrepreneurship
Business schools have already made great strides in providing entrepreneurship courses, programs, majors, concentrations, competitions, and incubators. But, the impact of the pandemic will cause a rapid push in entrepreneurial offerings in business education. With the immense amount of business closures and unemployment occurring, there is an excellent opportunity for entrepreneurial ventures and start-ups to find work and provide services and products for our economy.
Leadership
Business schools will develop responsible and resilient leaders who value differences, manage change effectively, learn virtual collaboration techniques, and lead through a crisis, disruption, and uncertainty. They will explore healthcare management, life sciences, risk management, fintech, supply chain management, vaccine development, and even how to manage a low drug supply.
Societal Demands
Other societal demands on business that will become a priority in business education include climate change, data-driven decision making, sustainability, the importance of global cooperation, and social change. Business students are becoming more concerned with government and political matters, social responsibility, social sustainability, humanistic concerns, diversity, inclusivity, racial equity, and how they can make a positive impact and serve a greater purpose. The redesigning of the business curriculum in addressing these issues can accurately prepare students to make a difference in their business careers.
Skills Development
There is a plethora of skills training involved in business degree programs. But, the recent crises have forged importance on non-technical skills. The focus is turning toward skills that enhance positive human interaction, understanding, and relationships. Business education will begin to incorporate more ways to develop self-awareness, integrity, curiosity, adaptability, teamwork, creativity, social awareness, ethics, and complex problem-solving skills. Students will not only learn how to communicate effectively but how to empathize with others and be transparent.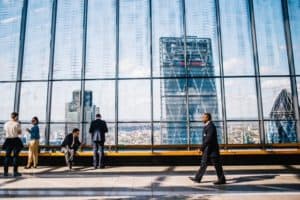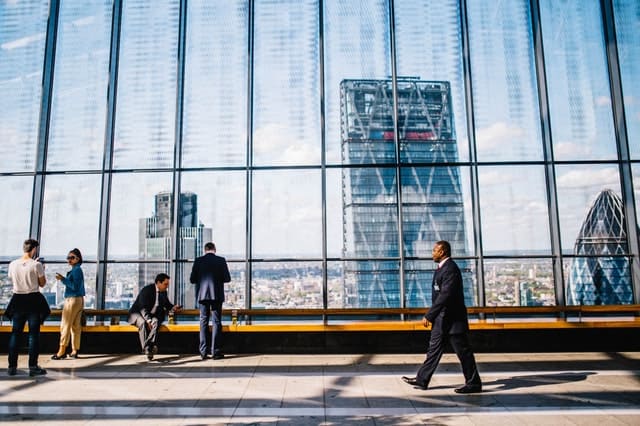 What an incredible platform for change we find in business schools. Business education can help fight the battles going on in the world. It indeed develops, prepares, and guides future business leaders and difference-makers to stand up for what is right and fair, lead honestly, and better the world around them.
Change is good. Sometimes we have to be forced into the right kind of change and forced into the direction we need to go to better our communities, society, and humankind. Business education must embrace the changes thrust upon them, make the best of them, and use them to their advantage moving forward. As we look at future business education trends, it is in the best interest of business education and business schools to stay relevant and updated on what all is predicted to best prepare their students to succeed and contribute.
Related Resources
Best Undergraduate Business Programs
Best Online Undergraduate Business Programs
Best MBA Programs
Best Online MBA Programs
Best MBA Podcasts
Is Business School still Relevant in 2021?
Is an MBA still Relevant in 2021?
What are the Future Business Trends of 2021?