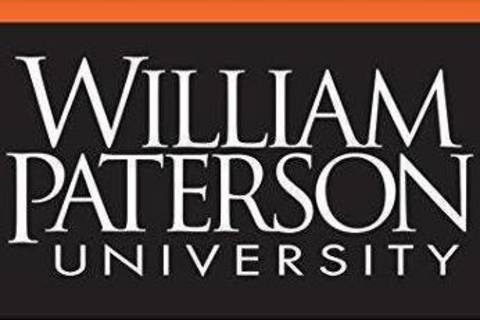 Accreditation
AACSB, Middle States Commission on Higher Education
William Paterson's motto is to help students find their will and their power. The Christos M. Cotsakos College of Business provides small class sizes and one-to-one mentoring for all students. WP is known for producing stellar students, from Fulbright U.S. Scholars to undergraduate researchers boldly presenting new findings in Washington, D.C. Students in the AACSB accredited Cotsakos COB graduate with the business acumen and hands-on experience that is a prerequisite to succeed in today's competitive business world. The state-of-the-art learning facility features the Financial Learning Center, which is a live simulated trading room and a professional sales laboratory. In order to ensure all students have an equitable chance to earn a higher education, over 200,000 scholarships are awarded annually to WP students.
Education
Cotsakos COB consists of four academic departments: Accounting and Law; Economics, Finance, and Global Business; Marketing and Management Sciences; and Professional Sales. Undergraduate degrees are offered in Accounting, Economics, Finance, Financial Planning, Global Business, Management, Marketing, and Professional Sales.
The MBA Pathways Certificate is available for students who are looking for quick entry into a leadership position. This 18-credit hour certificate can be completed in one year, and credits earned can be transferred to the MBA program. The MBA can be completed on a part-time or full-time basis. Students can accelerate their graduation date by continuing to enroll in classes full-time during the summer session and participating in the winter mini. Undergraduate students can also get a jumpstart on their MBA through the 5-Year MBA Accelerated Track. A general MBA option is available, as well as concentrations in Accounting, Entrepreneurship, Finance, Marketing, Music and Entertainment Management, and Human Resource Management. Additional graduate degrees offered include the Master of Science in Applied Business Analytics, Sales Leadership, and Finance and Financial Services.
Student Life
Students can build their resume with an internship or practicum under the direction of a faculty member, or learn about career possibilities through spending a day job shadowing an industry professional. The Professional Enrichment 2.0 program places students at an advantage to enter the 21st-century career force. The Career Development Center will help students prepare for their future by developing a personalized career plan, creating a resume, developing a LinkedIn profile, and completing a mock interview. Students can earn an Excel certification to add to their resume by attending workshops and demonstrating mastery of this software.
The highest caliber of business students will be inducted into Beta Gamma Sigma honor society, and economics students will be recognized through membership in Omicron Delta Epsilon. Other business clubs include the Accounting Society, Alpha Kappa Psi, Enactus, the Marketing Club, Pi Sigma Epsilon, the Professional Sales Club, and Student Managed Portfolio. Students can work in teams of up to four to pitch their innovative ideas at the Pitch Tank Competition for a chance to earn up to $3,000 in cash prizes. MBA students had the opportunity to spend a day learning from Warren Buffet. Each year, MBA students meet with future employers at the Student MBA Networking Event.