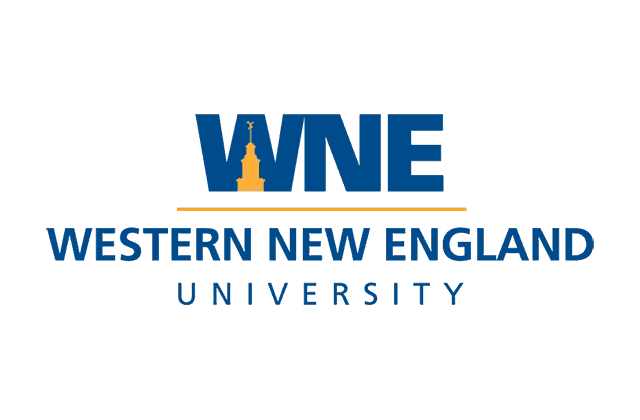 Accreditation
AACSB, New England Commission of Higher Education
The College of Business at Western New England University advertises itself as the proving ground for business leaders in major accounting firms, top healthcare and nonprofit professionals, CEOs, and CFOs of banks and financial institutions, scores of entrepreneurs, and executives in insurance and manufacturing industries. Those professionals listed have achieved educations that offer them a broad-based foundation in many areas of business. These degrees directly contributed to the success of their careers and the organizations in which they work.
Education
Bachelors students can choose from twelve majors. The business school provides several tuition and time saving combined degree programs. While 20% of business students that register for Open House are undecided, the school's Exploratory Program gives them the freedom to consider all of their options. At the master's level, the College of Business' flagship MBA program annually sets the standard by which others are measured. The award-winning program has helped thousands of graduate students rise to executive roles in business. The College of Business capitalizes on the strengths of its leadership and accounting programs, along with the diverse resources of the university. The school is uniquely positioned to provide a wide array of advanced and combined degrees that open doors to even more significant career opportunities. The business school has a reputation for personal attention to students and internship connections to the business community. The AACSB International, the highest business accreditation in the world, accredits the College of Business and ensures that undergraduate and graduate students receive a world-class business education that transitions from the classroom to career.
Student Life
As a whole, Western New England University offers over 70 student clubs and organizations to the student body of the university. In addition to special interest groups, there are student government organizations and recreational clubs. Students wanting to create new organizations on the school's campus are encouraged to do so as well. Leadership skills are honed at the university's Career Development Center. Some of the business-focused groups include the Accounting Association, the Economics Club, the Management Association, and the Entrepreneurship Club.
Online Programs
The business school currently features several online undergraduate and graduate degrees. A Bachelor of Business Administration has been designed for students who have already completed an associate degree and want to go on to complete a bachelor's program. This degree is provided with four start times each year. Critical thinking skills are developed within the university's online MBA that consists of 12 courses. Graduate students seeking this distance degree can add a concentration in the fields of Public Relations, Accounting, Leadership, and Business Law. Students looking forward to careers in accounting will want to look into Western New England University's Master of Science in Accounting delivered as a 30-credit online degree.
SEE ALSO