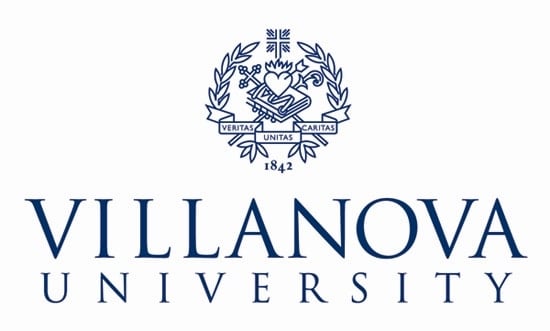 Accreditation
AACSB, Middle States Commission on Higher Education
The Villanova School of Business is committed to developing business leaders who will create a better world by applying the Augustinian values of truth, caring, community, and leadership through service. The business school offers a world-class business education through a plethora of undergraduate programs, graduate degrees, and executive education. A world-class faculty blends traditional business training with real-life application to provide an innovative and robust curriculum. By balancing theory and practice, the School of Business equips students with the tools they will need to develop into creative decision-makers. The hope is that they will become influential and ethical leaders capable of growing, analyzing, and protecting business value. The School of Business rests its approach to business education on the foundation of collaboration, creativity, and entrepreneurship. Villanova's business school educates business leaders intending to effect positive change in their communities and workplaces.
Education
In 2016 Bloomberg Businessweek awarded the Villanova School of Business as the very best business school for undergraduate students in the nation. Undergraduates can choose from majors in the fields of Accounting, Real Estate, Economics, Marketing, Finance, Management, and Management Information Systems. Co-Major and Minor options are also available to undergraduate business students.
Graduate students will be impressed by the master's programs offered at the School of Business. There are several delivery choices available for the MBA. On-campus students can choose between a Fast Track MBA and a Flex Track MBA. The Fast Track program shaves an entire year off the duration of the program while the Flex Track allows students to enjoy the convenience of Saturday and online courses. Professionals seeking executive positions within organizations will want to research the school's Executive MBA while distance learners will thrive within the online MBA. Specialized master's programs currently available at Villanova include an online Master of Science in Analytics, a Master of Science in Finance, and a Master of Accounting with Data Analytics.
Student Life
One perk that VSB students have available to them is a Clay Center professional academic advisor. Underclassmen are paired with upperclassman peer advisors, and Faculty Mentors are in place for educational and personal guidance as well. The multiple layers of communication, support, and accountability help to ensure that VSB students meet their professional goals in the future.
Online Programs
There are several options for online education at the School of Business. A Master of Science in Analytics can be pursued as an online program. This particular degree was deemed the second-best in the nation recently by US News & World Report. Another unique program offered at the school is an MS in Church Management. The part-time graduate degree equips students interested in leading a spectrum of faith-based organizations. An online MBA with ten focuses and a Master of Taxation round out the graduate degree offerings. The business school at Villanova offers no online undergraduate programs at this time.
SEE ALSO