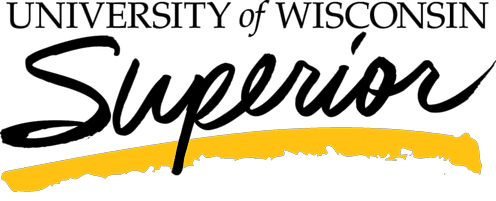 Accreditation
Higher Learning Commission
The School of Business & Economics at the University of Wisconsin-Superior believes that it takes a mixture of the liberal arts traditions with the fundamentals of business combined with plenty of hands-on learning, real-world application, and career development to produce a reliable, confident, and effective leader. Every degree program is designed to accommodate this belief. There are five undergraduate majors, three graduate degrees, two business minors, and five concentrations. Students gain leadership and decision-making skills, learn the value of working hard, strive for excellence, and become lifelong learners.
Education
SBE students have the privilege of being taught and mentored by well-qualified, passionate, experienced, and highly expert professors. They instruct undergraduate students who major in Accounting, Economics, Business Administration, or Transportation & Logistics Management. Business minors include Business Administration and Marketing. Those who want to go deeper into a specific area of study can concentrate in Supply Chain Management, Finance, International Business, Management, or Marketing.
Those studying business-related degrees have various scholarships, like the CN Transportation & Logistics Management Fund, Frye Business Administration Scholarship, and the Campbell Business Scholarship. There are also scholarships like the Audacious Adventurer Scholarship that can help cover the cost of studying abroad. What an incredible experience of a lifetime it is to study business immersed in a different culture. Business students are encouraged to participate in a trip to study business in places like Morocco, Germany, Paris, Scotland, Australia, Peru, Spain, China, and South Korea. Business students can also choose to pay the same tuition, but study at over 190 different universities throughout Canada and the U.S.
Student Life
An incredible way for students to gain essential skills and work experience before they graduate is through internships. It helps students see what companies are looking for, explore different careers, work with a team, obtain real-world insight and experience, and get paid. Economics majors intern with organizations like M&I Bank, the Mayor's Office, National Bank of Commerce, and the Superior YMCA.
Student-led organizations provide ways for students to connect, engage with the professional world, utilize their gifts, increase their leadership capacity, compete, and have fun. There are academic, social, political, religious, recreational, artistic, and special interest groups. Some of the business-specific clubs are the Transportation & Logistics Club, Buzz Business Team, SBE Event Planning Committee, Student Government Association, and Sustainability Club.
The Northern Center for Community & Economic Development conducts research and offers education on the advancement and sustainability of the surrounding region's economy. Through the partnerships the Center has developed, business students hear from speakers in the industry and tour companies like Dart Transit Company, Midwest Energy Resources, Lake Superior Warehousing Co, and Thomson Reuters.
Online Programs
Every business Masters degree program is only accessible online. There is a Masters in Data Science, Sustainable Management, and Health & Wellness Management. The Sustainable Management undergraduate major is only available online, and the Management concentration can be completed on-campus or online.
SEE ALSO