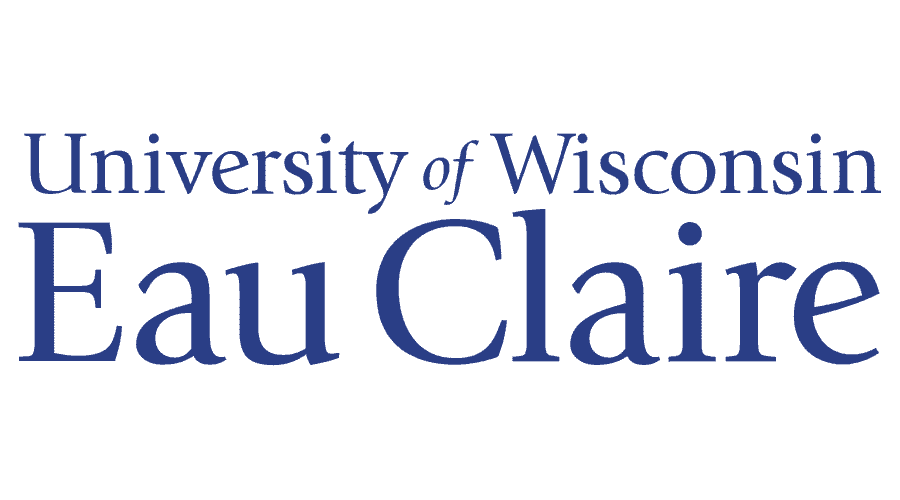 Accreditation
AACSB, Higher Learning Commission
The mission for the College of Business at the University of Wisconsin- Eau Claire is, "We prepare you for success." This AACSB-accredited school also comes highly recommended by its recent graduates. In a recent survey, 93% of alumni said they'd attend UWEC again, and 99% were employed or continuing their education. The CoB is comprised of four departments: Accounting + Finance, Business Communication, Information Systems, and Management and Marketing.
Education
Students seeking an undergraduate business degree can major in Accounting, Business Administration, Finance, Health Care Administration, Information Systems, International Business, Management, or Marketing. Management students can select to pursue the General Management, Entrepreneurship, Human Resource Management, or Operations/Supply Chain Management track. A general route for Marketing is available, as well as Marketing Analytics or Professional Selling. The Professional Selling program is one of 74 to be recognized by the Sales Education Foundation as a 2016 Top University Sales Program. The Health Care Administration program is only one of 11 programs nationally to have NAB accreditation. Professional certificates are also offered in Advanced Business Communication, Entrepreneurship, Information Systems, International Business, Leadership Studies, and Sales. Through the Business Outreach program, students serve the local community's business needs through in-class projects. For example, students write business sales, grants, and project proposals in Crafting Persuasive Proposals. Students create websites for-profit and non-profit organizations during their Seminar in Information Systems. The unique Business Writing + Presentations Studio lets students rehearse and perfect their class presentations with student tutors.
Student Life
CoB students might just meet their future business partners by joining one of the more than 15 business organizations. Some of the options are Blu's Gold Financial Management, Beta Alpha Psi Honorary, Collegiate Entrepreneurs' Organization, Beta Gamma Sigma Honorary, Collegiate DECA, American College of Healthcare Administrators, the Association of Information Technology Professionals, International Business Student Professionals, and the American Marketing Association. Students can also earn credits for completing an internship or practicum with a local company. The Management and Marketing Honors Program can help students stand out on their college transcript, and provide interesting intellectual experiences, such as collaborative projects, upper-level internships, and other high-impact activities. The Dennis Hyde Entrepreneur Program provides guidance for students interested in starting their own company. Budding entrepreneurs will have the opportunity to attend field trips to see the inner-workings of businesses and listen to guest speakers to share practical advice on how to get started.
Online Programs
The College of Business at the University of Wisconsin-Eau Claire is a member of the University of Wisconsin MBA Consortium. In 2019, the online Master of Business Administration was ranked 9th in the nation among the "Best Online Graduate Business Programs" by U.S. News and World Report. This rigorous 30-credit hour program can be completed in under three years, as you continue your career. The curriculum consists of 16 hours of core business courses and 14 hours of electives, so students can design a degree that works for their goals. All of the professors hold Ph.D.'s and must undergo a four-week course prior to teaching online, ensuring students receive a first-class education. Graduates work for a variety of companies, such as Big Brothers Big Sisters, Microsoft, United Health Group, Target, Mayo Health Systems, and Nestle.
SEE ALSO