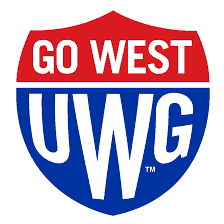 Accreditation
AACSB, Southern Association of Colleges and Schools, Commission on Colleges
The vision and mission of the Richards College of Business at the University of West Georgia include the business school's becoming an internationally recognized school of business. The school is committed to preparing a forward-thinking student body of responsible business leaders. The business school stands on the foundation of engagement, education, and experience. It sees these theoretical pillars as game-changers for students interested in bettering themselves for satisfying careers as business leaders.
A $1.5 million donation was given to the University of West Georgia by the Richards foundation in July of 1997. This endowment, the largest in the university's history, was given to commemorate the memory of the late Roy Richards, Senior. Throughout his career, Mr. Richards was well-known for his efforts and generosity to business and economic development in the state of Georgia. Mr. Richards was a student at the University of West Georgia when it was still known as the Fourth District A&M School.
Education
The departments which make up the Richards College of Business include Economics, Accounting and Finance, the Small Business Development Center, Management, and Marketing and Real Estate. The Accounting and Finance Department at UWG currently offers students access to five degrees, including a BBA in Accounting, an Accounting minor, a Master's in Professional Accounting, and a minor and BBA in Finance. There are eight programs currently provided by the Management Department at the university. Undergraduate students may seek a BBA in Management or Management Information Systems, while bachelor's students can pursue a minor in Business Administration or MIS. A Business Management focused WebMBA is a popular choice for distance learners at the school, and certificates in Entrepreneurship, Human Resource Management, and Operations Management are provided.
Student Life
Student resources abound at the Richards College of Business. One popular group on the school's campus is Enactus, which stands for Entrepreneurial Action Us. Students within this organization form teams on the university campus and demonstrate business concepts that result in outreach projects that improve the standard of living and the quality of life for people in need. The program includes a yearly series of local and national competitions and forums for teams to present the findings of their projects. Teams are evaluated by business leaders who serve as judges. Other top-notch organizations present within the business school include the Management Club and the Management Information Systems Club.
Online Programs
Distance learners desiring to partake in coursework offered by the business school will find programs listed as Partially Online within the Bachelor of Business Administration degree. The hybrid BBA at the Richards College of Business is offered with specializations in Real Estate, Accounting, Marketing, Economics, Management Information Systems, and Management. An utterly online MBA, known as the Georgia WebMBA, is an 18-month 30-credit hour program for business graduate students.
SEE ALSO