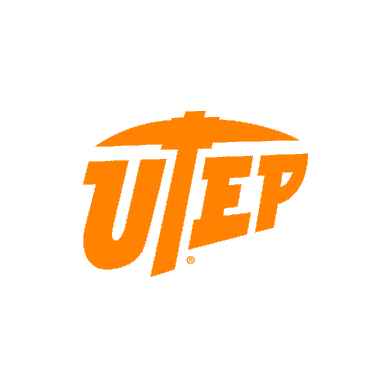 Accreditation
AACSB, Southern Association of Colleges and Schools, Commission on Colleges
The programs offered through the College of Business Administration are prestigiously accredited by the Association to Advance Collegiate Schools of Business. The C.o.B.A. follows a mission to "provide a high-quality education that will enable its students to be successful in a global business environment." The University of Texas at El Paso is unique in that it is primarily a commuter campus with over 75% of students of Hispanic origin. Bachelor's of Business Administration students have the opportunity to participate in Corporate Academies that are designed to prepare them for the ever-changing business field. The companies involved are ADP Human Capital Management, Lockhead Martin ERP, and Prudential Risk Management.
Education
BBA majors at UTEP include top fields like Information Systems, Risk Management, Operations and Supply Chain Management, Human Resources, and International Business. All programs focus on essential business and entrepreneurial skills. A comprehensive teaching model includes experiential learning opportunities, internships, and professional development activities.
Master's degree options through the College of Business Administration include MAcc, MBA, MSEcon, and Ph.D. The Master's of Business Administration offers three convenient formats. The Accelerated MBA is ideal for working professionals and allows participants to complete their degree in two years by taking classes one evening a week and on Saturdays. An Executive MBA is a 21-month cohort style program that is targeted towards business leaders with at least five years of managerial experience. The traditional Full-Time MBA meets during the day and offers extensive professional development and experiential learning opportunities. The Full-Time Ph.D. program offers specializations in Accounting, Finance, Information Systems, Management, or Marketing.
Student Life
Although many University of Texas at El Paso students commute to campus, there are still an abundance of activities, events, and organizations for students to participate in. The Student Engagement and Leadership Center creates experiences that promote campus engagement and develop leadership skills. These Centers focus on five areas of engagement, including campus events, student organization services, fraternity and sorority life, leadership, and inclusion/advocacy.
Past campus events have included campus-wide welcome get-togethers, food trucks, free coffee, and finals week activities. The campus is located in scenic El Paso, Texas. Because of this, they have many unique outdoor spaces that are utilized for various activities. Students who prefer to be active indoors can take advantage of the campus recreation center. The center houses an aquatics center, weight room, multipurpose fields, sand volleyball courts, and intramural sports teams. Students who do choose to live on campus stay in apartment-style housing with a variety of floor plans to choose from. Within the buildings, there are study spaces, community spaces, and recreation areas. There are also planned activities designed to build community and give students the support needed for academic and personal success.
Related Resources: