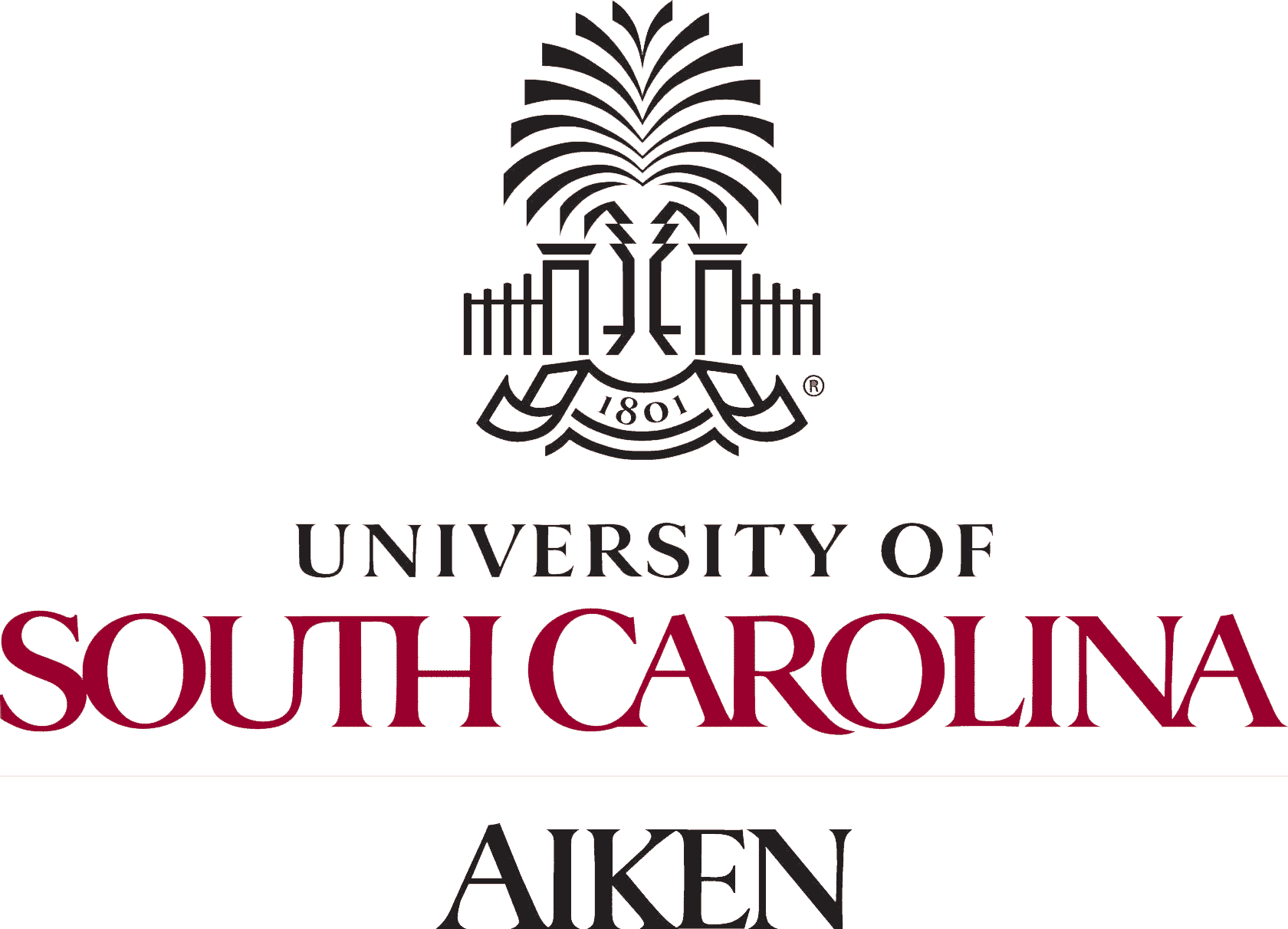 Accreditation
AACSB, Southern Association of Colleges and Schools, Commission on Colleges
The University of South Carolina Aiken is currently ranked #8 in Top Public Schools in the south by U.S. News and World Report. The world-renowned business programs through the AACSB accredited School of Business Administration are also ranked among the top in the nation. USC Aiken serves a student body of approximately 3,700 students annually. Business classes are kept small, and students build a strong rapport with their professors. Students have the convenience of taking courses from the Aiken, Sumter, or Palmetto College location.
Education
Students are able to earn a solid, well-rounded business education at the bachelor's or master's level. Undergraduate BSBA degrees are offered with concentrations in Accounting, Finance, Management, and Marketing. These functional areas of business are in high demand, and 100% of graduates are employed within six months of graduation according to alumni surveys.
Student Life
Students have opportunities to participate in student organizations, internships, and study abroad programs. Organizations include SOBA Student Advisory Council, Beta Gamma Sigma international honor society for business students, and the Pacer Accounting Club. Security Federal Bank offers SOBA students interested in pursuing the banking industry with internship opportunities. Students also complete internships with other local and global companies. An annual study abroad trip to Europe expands students' global business perspective, creates cultural awareness, and broadens their historical knowledge. Students can travel to destinations such as Prague, London, Berlin, Milan, Vienna, Budapest, and Paris. Adventurous students can also study for an entire semester at IESEG School of Management, located an hour from Paris, France.
Students can contribute to the local economy of South Carolina by helping budding entrepreneurs start a business or by providing consulting services for small businesses. The Executives in Residence program is a unique opportunity for students to learn first-hand from accomplished business leaders through formal lectures, as well as informal settings outside of the classroom. Students can also complete research under the supervision of faculty members. A small campus environment means students and professors frequently convene outside of class hours.
Online Programs
Graduate-level students are often busy climbing the career ladder, so the School of Business Administration has designed three MBA programs offered entirely online, to accommodate the needs of working professionals. Students can earn an MBA in General Business, or add a specialization in Accounting or Finance. These programs range from 30 to 40 hours, and each one can be completed in as little as one year. The curriculum consists of core courses, advanced courses, specialization courses, and a required capstone course. Courses are taught in a fast-paced seven-week format, and students can start anytime that is convenient for them. Tuition is also very economical.