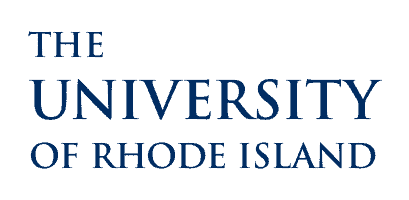 Accreditation
AACSB, New England Commission of Higher Education
The University of Rhode Island's AACSB-accredited College of Business fosters a safe and supportive community environment where just under 2,500 students dive deep into interdisciplinary business degree programs. They are encouraged to think independently, critically, ethically, entrepreneurially, and globally, and equipped to innovate, create, work as a team, problem-solve, strategically communicate, and effectively lead. Through expert knowledge and diverse experiences of the faculty, relevant curriculum, and numerous experiential learning opportunities, graduates are prepared to flourish in the workplace, have a significant impact on society, and be lifelong learners.
Education
The business curriculum is laced with the liberal arts and sciences. Undergraduate studies provide majors in General Business; Management; Global Business; Accounting; Textiles, Fashion Merchandising & Design; Marketing; Finance; Innovation & Entrepreneurship; Supply Chain Management; and Textile Marketing. The International Business Program and the Green Business Program offer unique dual degrees, in which students earn a business Bachelors and a Bachelors in a foreign language or Environmental & Natural Resource Economics, respectively.
Masters degree students can study Labor Relations & Human Resources; Finance; Textiles, Fashion Merchandising & Design; Accounting; or Business Administration. There is an accelerated One-year MBA and a part-time Evening MBA, which offers specializations in Management, General Business, Finance, Marketing, and Supply Chain Management. Doctoral candidates study for the mentor-based Ph.D. in Finance, Supply Chain & Operations Management, or Marketing, or the Doctorate in Business Administration, which is mostly online with three required residencies each year.
Business students can gain an incredible, life-changing, and beneficial education abroad to increase their global awareness. They can spend a semester in Ireland, Bermuda, or Cuba, participate in an International Business exchange at universities in France or Germany, or experience one of the partner universities in eight different countries.
Student Life
A career advisor is available, full-time, to help coach business students. Career Services provide an extensive amount of resources, including job and career exploration, mock interviews, resume assistance, career fairs, networking events, career workshops, industry research, guest speakers, panel discussions, and goal setting.
The Living Learning Community allows business students to live, grow, and learn together. They build deep connections, form study groups, participate in exclusive fun events, and have their own Residential Academic Mentor. Along with the LLC, students experience learning through case competitions, internships with companies like IBM, Fidelity Investments, New England Patriots, CVS, Marc Jacobs, and Washington Trust Bank, and international internships. Business student organizations include the American Marketing Association, Fashion Merchandising Society, International Business Club, Phi Beta Lambda, Sigma Iota Epsilon, Supply Chain Management Club, Textile Honor Society, and Women in Business.
The University partakes in many areas of research, and students gain experience assisting. Topics include business ethics, sustainability & society; people, work, & organizations; perceptions, judgment & decision-making; innovation, technology, & business analytics; and global business & financial markets.
Online Programs
The CoB offers an entirely online Masters in Healthcare Management. Within this degree, students can receive two certificates: Health Leadership & Administration and Quality Improvement, Process & Information Systems Management.
SEE ALSO