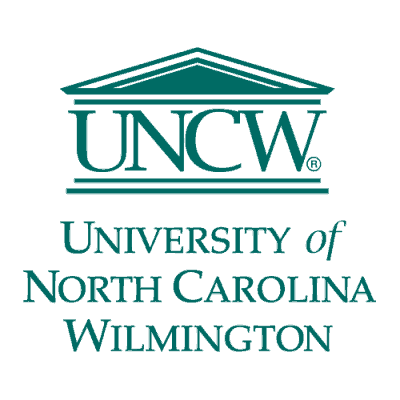 Accreditation
AACSB, Southern Association of Colleges and Schools, Commission on Colleges
The University of North Carolina Wilmington sets the bar high for other higher education institutions. UNCW is ranked 1st in the UNC System on the 2019 Fiske Guide to Colleges, and 6th Best Public Regional University by U.S. News and World Report. The Cameron School of Business also has several claims to fame, including prestigious AACSB accreditation, recognition as one of the Best Graduate Schools in the Nation for the Professional MBA on the 2020 U.S. News and World Report Ranking, and named a Best Business School by the Princeton Review in 2019. Additionally, TFE Times lists the Master's of Accounting and MBA program among the best in the nation, and CEO Magazine ranked the online MBA 14th and the online Executive MBA 22nd in its 2019 Global MBA Programs category.
Education
The highly reputable Bachelor of Science in Business Administration can be enhanced with a concentration in Accountancy, Business Analytics, Economics, Entrepreneurship and Business Development, Finance, Human Resource Management, Information Systems, International Business, Management and Leadership, Marketing Strategy, Professional Selling, or Supply Chain Management. An academically rigorous Bachelor of Arts in Economics and Bachelor of Science in Information Technology are also available. Graduate students can advance their career with a Master of Science in Business Analytics, Finance and Investment Management, Accountancy, or Computer Science and Information Systems.
There are also two Master of Business Administration options available; an International MBA or a Professional MBA. Students in the unique International MBA will spend one semester studying at UNCW and one semester at a university in France, Germany, Russia, Spain, or the United Kingdom, and will graduate in just one year with two master's degrees. Students in the Professional MBA will attend classes one night per week, with the virtual attendance capabilities, and will graduate in two years. Optional specializations are available in Finance, International Business, Business Analytics, or Healthcare Management. Students will work in small groups on a three-month-long business consulting project for a regional business.
Student Life
Students have many applied learning opportunities, such as giving back to the community through a consulting project or the Volunteer Income Tax Assistance Program. Competitive students can pitch their ideas in the "Innovation Concept" competition, or compete in the Fed Challenge, CFA Investment Research Challenge, Innovation Challenge, or Business Plan Competition. Students can also take a trip to New York City to visit Wall Street or study abroad in Australia, China, the Czech Republic, France, Germany, Spain, or the United Kingdom. These trips are offered during winter break, spring break, and summer, so you can earn class credits while still getting to travel to a really fun destination. Students can also get their feet wet in global business through international internships ranging from two to eight months.
Graduate students can participate in social and professional activities through membership in the MSA Association or the MBA Association.
Online Programs
The MBA program is offered online and can be completed in as few as 12 months. Students are able to choose the same specializations as those enrolled in the on-campus program.
Related Resources:
SEE ALSO