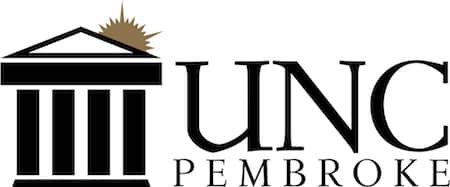 Accreditation
AACSB, Southern Association of Colleges and Schools, Commission on Colleges
The University of North Carolina at Pembroke's School of Business is a highly reputable business school, which is fully accredited by the AACSB. Students will learn in small class settings from professors who bring a wealth of knowledge and years of professional experience to the program. An emphasis is placed on practical, experiential learning, with opportunities for students to compete in case studies. Students hare also taught the soft skills needed to succeed in today's competitive business industry through the Passport to Professional Success program. In this program, students advance to different colored belts by completing a series of business school events, such as attending a study abroad information session, resume workshop, professional networking event, participation in a business school organization, and attendance at a career fair. The School of Business also believes in investing in its students and retaining quality students by offering several scholarships each year.
Education
Business students at the undergraduate level can earn a Bachelor's of Science in Business Administration, with a concentration in Economics, Entrepreneurship, Finance, International Business, Management, or Marketing. A Bachelor's of Science in Accounting is offered as well. The Finance concentration was recognized by the Chartered Financial Analyst Institute as part of the University Recognition Program. Students in this program are prepared to sit for the Certified Financial Analyst professional exam.
Student Life
Students are very active in the School of Business, in organizations such as Enactus, Society for Human Resource Management, The International Business Students Club, The Econ-Finance Club, and the Accounting Student Association. In addition to student organizations, students can really develop their business interests through completing an internship or participation in a study abroad trip. Students can be immersed in a global experience in Australia, Austria, Belgium, Costa Rica, Denmark, Finland, France, Germany, Mexico, Netherlands, South Korea, or Spain. The Thomas Entrepreneurship Hub is another exciting avenue where students with an entrepreneurial spirit can help start-ups and small businesses within the community through consulting and mentorship programs. Students can also attend research seminars presented on campus multiple times throughout each semester, or even work alongside professors on extensive research projects. Students interested in pursuing scholarly research have the possibility of having their articles published through the Economic and Business Research Center.
Online Programs
An Undergraduate degree in Business Administration, along with the prestigious Master's of Business Administration degree, is offered in a convenient online format. Concentration options include Supply Chain Management, Financial Services, Business Analytics, Healthcare Administration, and Finance. Students can rest assured they will receive a quality education from professors who have undergone rigorous additional training to support the needs of online learners. Online courses are reviewed by the Quality Matters committee, whose members attend the Applying the QM Rubric and Peer Reviewer Course workshops.