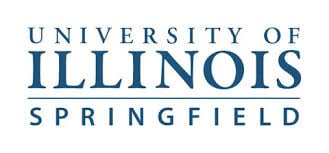 Accreditation
AACSB, Higher Learning Commission
The College of Business and Management at the University of Illinois at Springfield offers a select number of programs for students to prepare them for challenging careers in business. The College is committed to addressing the needs of both traditional and non-traditional learners within the University's historically diverse community. The College of Business and Management holds distinguished accreditation through AACSB International. They seek to provide access to the program for non-traditional students who may be outside of the Central Illinois region by offering online degree and master's programs. In addition, they also encourage students and faculty to be involved in international engagement through programs such as scholarship with international collaborators partnerships with international universities, teaching abroad, and student travel and study abroad.
Education
The College of Business and Management offers nine undergraduate majors with concentrations, three master's degrees, and seven graduate certificates. They pride themselves on providing an experiential learning experience with hands-on curriculum and internships. Dr. Feng-Shun "Leo" Bin, a Business Administration professor, was recently named PNC Distinguished Professor in Banking and Finance. This endowment provides financial support for research and other academic activities at UIS.
In an effort to allow all students access to a business degree or master's program, UIS College of Business and Management also offer this opportunity at their downtown Peoria location. This location allows students who work full-time to take undergraduate classes in the evening, online or blended. The Peoria campus also offers an MBA through weekend classes on Friday nights and Saturdays, as well as online. Students enrolled in the program at Peoria are also eligible for many merit-based and need-based scholarships to help them meet the financial needs of earning a degree. The Peoria program offers an annual award of $2,500 for students who transferred with a GPA of 3.75. Members of Phi Theta Kappa can also receive $2,500 annually if enrolled full time. Part-time merit scholarships and scholarships specific to Peoria are also available. They also offer a five-year tuition guarantee that states tuition that is quoted upon enrollment will remain the same for five years when enrolled.
Student Life
The College of Business and Management also offers many student organizations that connect students to each other, alumni, and businesses in the community. The student organizations include Student Accounting Society, Association for Information Systems, Society for Human Resource Management, and the Society for Advancement of Management.
Online Programs
Many programs are available 100% online, which makes the COBM the college of choice for many traditional students and working executives. Distance programs are offered for Bachelor's of Business Administration, Bachelor's of Science in Management Information Systems, as well as, Master of Science in Management Information Systems. UIS's online BBA even gains national recognition among ranking systems as one of the best online business programs.
SEE ALSO