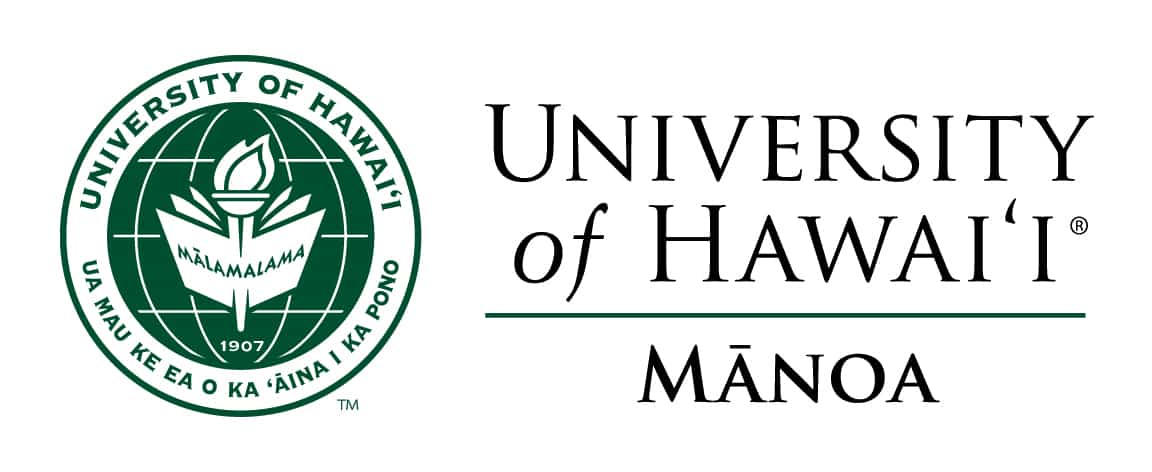 Accreditation
AACSB, WASC Senior College and University Commission
The University of Hawaii at Manoa is the flagship university of Hawaii. UHM is consistently recognized nationally and internationally by leading publications. In 2018, UHM was ranked a leading university in the world by the Academic Ranking of World Universities, TIMES World University Rankings, QS World University Rankings, and US News Global Universities. The Shidler College of Business is a top-ranked AACSB accredited business school and has a focus on the Asia-Pacific region. The International Business program is ranked 18th by U.S. News and World Report.
Education
Undergraduate Bachelor of Business Administration majors include Accounting, Entrepreneurship, Finance, Human Resource Management, International Business, Management, Management Information Systems, and Marketing. Students seeking a master's degree have a wide array of options sure to suit their educational goals. Global MBA students choose a China or Japan focus and will be fully immersed into the culture with language courses and internships or study abroad programs at a partner university in their chosen country. The Executive MBA is designed for established business leaders to increase their network and earning potential. A dual JD/MBA and even an MBA for Executives in Vietnam is also offered. Master's degrees are also offered in Accounting and Human Resource Management. In the rigorous, full-time Ph.D. program, students complete required courses during their first two years of study. Students then pursue research in one of the following concentration areas: Accounting, Finance, Information Technology Management, Marketing, or Organization and Strategy. The duration of the Ph.D. program is typically four years. Graduate assistantships are competitive and consist of a full tuition waiver and a $20,000 annual stipend for 20 hours per week of research work.
Student Life
Nearly 1,400 students have decided to make Shidler College of Business their home. The beautiful island of Honolulu attracts these students, but Shidler offers programs as impressive as the views. The Hawaii International Conference on System Sciences and the Hawaii Accounting Research conference are held annually. Students attending either conference may conduct research from a chosen concentration track to present during the conference. Other annual events include lecture and conversation series, career expos, executive wine tastings, and the UH Business Plan Competition. Students are awarded scholarships at the Shidler Scholarship Luncheon and Business Night. The International Exchange Program gives students the opportunity to study at 29 different universities in Thailand, China, Denmark, France, or Japan. Travel scholarships are available for students who wish to study abroad. Upon returning from their trip, these students will serve as ambassadors for the study abroad program, sharing their international experiences at the IBO Passport Fair. Students can get involved in 15 different business organizations, with options such as the Business Executive Society of Tomorrow, Hawaii Student Entrepreneurs, the Graduate Business Student Association, and the International Business Organization.
Online Programs
Graduate students can earn a Distance Learning Executive MBA with an optional Health Care Management Track. Classes are broadcast in real-time to allow students to interact with their professor and peers. Students will also present projects and participate in discussions in real-time.