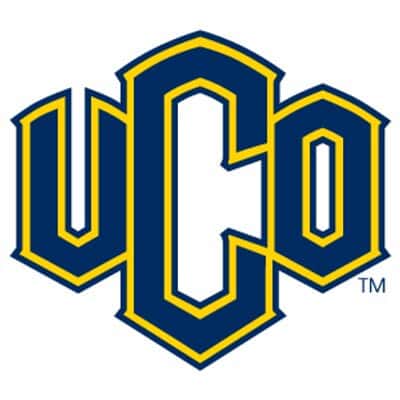 Accreditation
AACSB, Higher Learning Commission
The University of Central Oklahoma's AACSB-accredited College of Business offers relevant tools to equip around 2,800 students in becoming business leaders through relevant experiences and compatible coursework. It helps students find themselves and advance in their skills and knowledge to best prepare for success. There is ample opportunity to connect with highly qualified faculty members and perform hands-on learning projects that promote creativity, responsibility, productivity, and engagement through an ethical lens.
Education
A variety of bachelors degrees exist for undergraduate students. There are 15 different majors, including Accounting, Economics, Energy Economics, Management, Insurance & Risk Management, Legal Studies, Professional Selling, Finance, Human Resource Management, International Business, Marketing, and PGA Golf Management. Graduate students benefit from the excellent 35-hour Masters in Business Administration program and the data-driven Masters in Business Analytics. The MBA can be completed in 16 months and offers concentrations in General or Healthcare. MBA students can take advantage of the downtown business district, learning from a curriculum that is driven by industry, utilizing teamwork with their cohort, and obtaining an affordable education. The University provides access to numerous scholarships to help business students achieve their goals financially. Students can extend their learning internationally through the Paris Study Tour, where students spend ten days immersed in the culture of Paris, gaining insight into French commerce and global business.
Student Life
Business students receive assistance every step of the way through the Student Success Center. This Center focuses on student success by providing advisement, both academically and professionally, from the very beginning. They offer workshops, personal guidance, and help to find internships. There is so much more that encompasses the educational experience than just classroom academics. It is highly encouraged to participate in one of the many business student organizations including UCO-Ethics, Pre-Law Society, PGA Golf Management Student Association, Collegiate Marketing Association, Economic Club, Accounting Club, Finance Club, Real Estate Club, Human Resource Society, Actuary & Insurance Club, APICS, Delta Mu Delta, and Beta Gamma Sigma. Students can also experience learning through the mentorship program, performing research projects with faculty members, and the 2BLeaders Program. This program builds leadership, self-awareness, teamwork, initiative, and agents of change to impact future businesses and communities positively. Other hands-on learning opportunities are found on campus at the Financial Lab, Wharton Research Data Service, Bloomberg terminals, and the Professional Sales Lab.
Online Programs
Many busy people and working professionals highly benefit from online degree programs. UCO offers undergraduate business students an online Bachelors in Business Administration degree in Human Resource Management or Marketing. Graduate students can pursue a fully online innovative MBA that has small class sizes, is cohort-based, and provides personal attention from esteemed faculty and opportunities to professionally network. MBA students can focus their studies through electives like Healthcare, Business Analytics, Global Entrepreneurship, and Professional Selling.