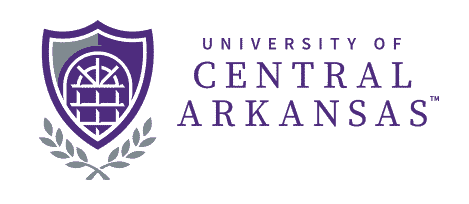 Accreditation
AACSB, Higher Learning Commission
The College of Business has been a part of the University of Central Arkansas for 50 years. It now holds an AACSB accreditation and has over 1,500 students studying undergraduate degrees and upwards of 100 graduate students. The University of Central Arkansas' College of Business aims to provide an ethical, engaging, continuously improving, and inclusive learning environment. Along with teaching a solid foundation in business concepts, practices, and principles, the curriculum gives students the ability to develop technical, communication, critical thinking, decision-making, collaborative, and leadership skills. They are "committed to the success of each individual student." There is a focus on intellectual excellence, community, diversity, and integrity throughout every facet of the College of Business.
Education
Undergraduate students can major in Accounting, Economics, Finance, Marketing, Management, Innovation & Entrepreneurship, Logistics & Supply Chain Management, Information Systems, and General Business. There is an optional concentration in International Trade for Economics majors. For graduate students, there is a Master of Accountancy and a Master of Business Administration. The MBA offers concentrations in Finance, Healthcare Administration, Information Management, and International Business. A Graduate Certificate in Data Analytics is also available. Every area of study has scholarship options for qualifying students.
Student Life
Students are encouraged to participate in clubs to network and increase their hands-on educational experience including Beta Alpha Psi Accounting Honor Society, Phi Theta Lambda, Accounting Club, Alpha Psi Chapter of Gamma Iota Sigma, American Marketing Association, Business & Information Technology Club, and Human Resources Club. Another networking opportunity open to all students is the Davis Family Lecture Series, where outstanding and notable businessmen and women share their lessons learned, wisdom, and experiences. Industry support and participation in events like the Integrated Business Experiences is highly beneficial to the growth and learning experience of the students. Internships are available with companies like Aramark, Sherwin Williams, Walgreens, Hewlett Packard Enterprise, and Northwestern Mutual. Faculty members work with students on research projects and mentor them through the process.
Study Abroad trips give students international exposure to heighten their understanding and global perspective. There are a few centers housed in the College of Business that provide education and research to the community and businesses in the area. The Arkansas Center for Research in Economics helps educate the people of Arkansas on public policy issues. The Center for Logistics, Education, Advancement, & Research (CLEAR) focuses on teaching, researching, and raising awareness of the function of the logistics industry. The Small Business Advancement National Center (SBANC) provides electronic resources, counseling, and consulting for small business and entrepreneurship.
Online Programs
To benefit people who desire an excellent education but cannot attend classes in person, the College of Business offers flexible and convenient online degree programs in General Business, Insurance & Risk Management, and the MBA.