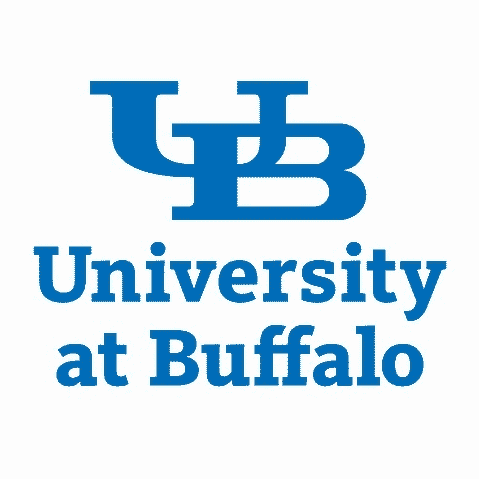 Accreditation
AACSB, Middle States Commission on Higher Education
The University at Buffalo School of Management upholds a mission to discover and deepen a student's understanding of management applications and concepts that drive active organizations. All types of students enrolled in the business school will use the education they receive to become insightful and principled leaders who create positive change in their organizations. The School of Management places a high premium on enrollment and the quality and impact of the faculty. It is keenly focused on the partnerships within UB in the areas of leadership, social innovation, entrepreneurship, and health care. Prioritizing leadership research, teaching, and outreach are vital themes in the School of Management. The Center for Leadership and Organizational Effectiveness and the cutting-edge program LeaderCORE are just two ways the business school leads the way in leadership education.
The School of Management at the University of Buffalo established its undergraduate business administration program in 1923. A Master of Business Administration program was founded less than ten years later in 1931. The school created its first doctoral program in 1950.
Education
The business school currently features over 2,900 students seeking undergraduate degrees. Over 500 graduate students are enrolled in a full-time, professional, or executive MBA. Nearly 40 doctoral students are enrolled in the business school. The three significant undergraduate degrees currently available to students are in Accounting, Business Administration, and Information Technology and Management. Master's degrees include programs focused on Accounting, Finance, Management Information Systems, and Operations and Supply Chain Management. Besides offering several different types of MBAs, the business school provides doctoral students with a Ph.D. in Management.
Student Life
The business school's Career Resource Center oversees two hands-on courses that lead students through every aspect of their career development process. Business school students learn about careers and develop their job search skills and tools. The Career Passport program provides students with coordinated opportunities for career development that focus on the social skills required for success in business. Management students have access to local, state-wide, and national networking and recruiting events. When taking advantage of these professional opportunities, students find opportunities in the hidden job market.
Online Programs
The School of Management delivers an online Mini MBA Certificate (OMMBA) designed to encourage an understanding of the essential functions of business and management. This program will build a foundation for making sound business decisions. The program is primarily applications-oriented and will provide students with a basic introduction to management and business practices. Students can complete this individualized program at their own pace, anywhere, and at any time using web-based technology. All they need is a computer with access to the internet. The online Mini MBA is a non-credit bearing certificate program, and there are no degree requirements for the program. The course includes 17 separate modules that must be completed to receive a certificate of completion.
Related Resources:
SEE ALSO