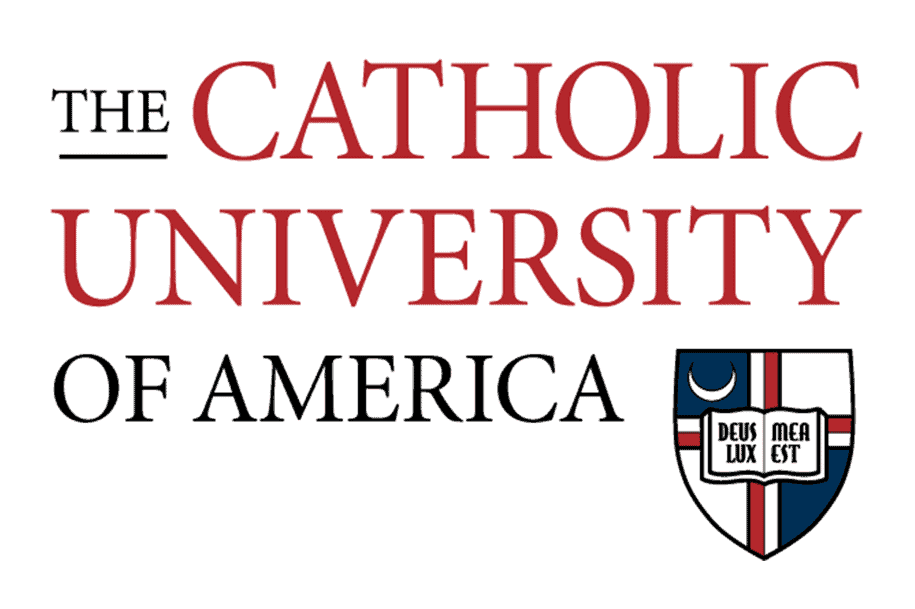 Accreditation
Middle States Commission on Higher Education
The Tim and Steph Busch School of Business at the Catholic University of America offers a rigorous business curriculum mixed with Catholic social doctrine. Students there build career connections on Wall Street and in Washington, DC. The business school's staff, students, and alumni live their convictions and commitment to business by being agents of change in reducing poverty through prosperity. The Busch School of Business was built to prepare people to be reliable business leaders and ethical individuals.
Education
The school's undergraduate and graduate programs emphasize experiential learning, entrepreneurship, innovative business analysis, and real-world results, all with a commitment to changing the world of business into one that emphasizes human dignity in business. The Busch School of Business offers fifteen concentrations plus the Bachelor of Science in Accounting. These programs are designed to help students hone their focus, sharpen their skills, and position themselves for successful career paths. Every program combines a strong business curriculum with Catholic social doctrine that encourages students to apply the principles they learn in a way that benefits the common good and respects human dignity.
Bachelor's programs include degrees in Social Research, Accounting, Sales, Finance, Entrepreneurship, International Business, Marketing, and Strategy, Management, and Operations. The graduate programs provide career-oriented skills founded in morals and ethics to equip professionals to meet the challenges of an evolving global economy with personal integrity and professional expertise. Graduate degrees include a Master of Science in Business, a Master of Science in Management, and a Master of Ecclesial Administration and Management.
Student Life
Leaders of the Tim and Steph Busch School of Business place a high value on working together to achieve success. They encourage students to support one another in the mutual pursuit of excellence. Students' on-campus friendships complement their educational activities, so professional, academic, and social experiences are woven together to enrich both education and student life. Student organizations include the Marketing Society, the Fashion Intelligence Project, the Consulting Club, and the International Business Club.
Online Programs
The online Master of Science in Management is a management program applicable to any industry. Students choose from Human Resource Management, Federal Contract Management, Project Management, Non-Profit Management, Leadership and Management, and Sales Management specializations. Unlike an MBA, the online MSM focuses specifically on the discipline of management-enhancing a student's professional ability to manage organizational resources better. This program combines a strong academic structure with practical skills and knowledge in management taught by leading management experts.
The online Master of Science in Ecclesial Administration and Management is a professional program that equips clergy for efficient and effective parish and diocesan leadership. The 30-credit hour degree includes a one-week on-campus intensive immersion session while all other coursework is delivered online.
SEE ALSO