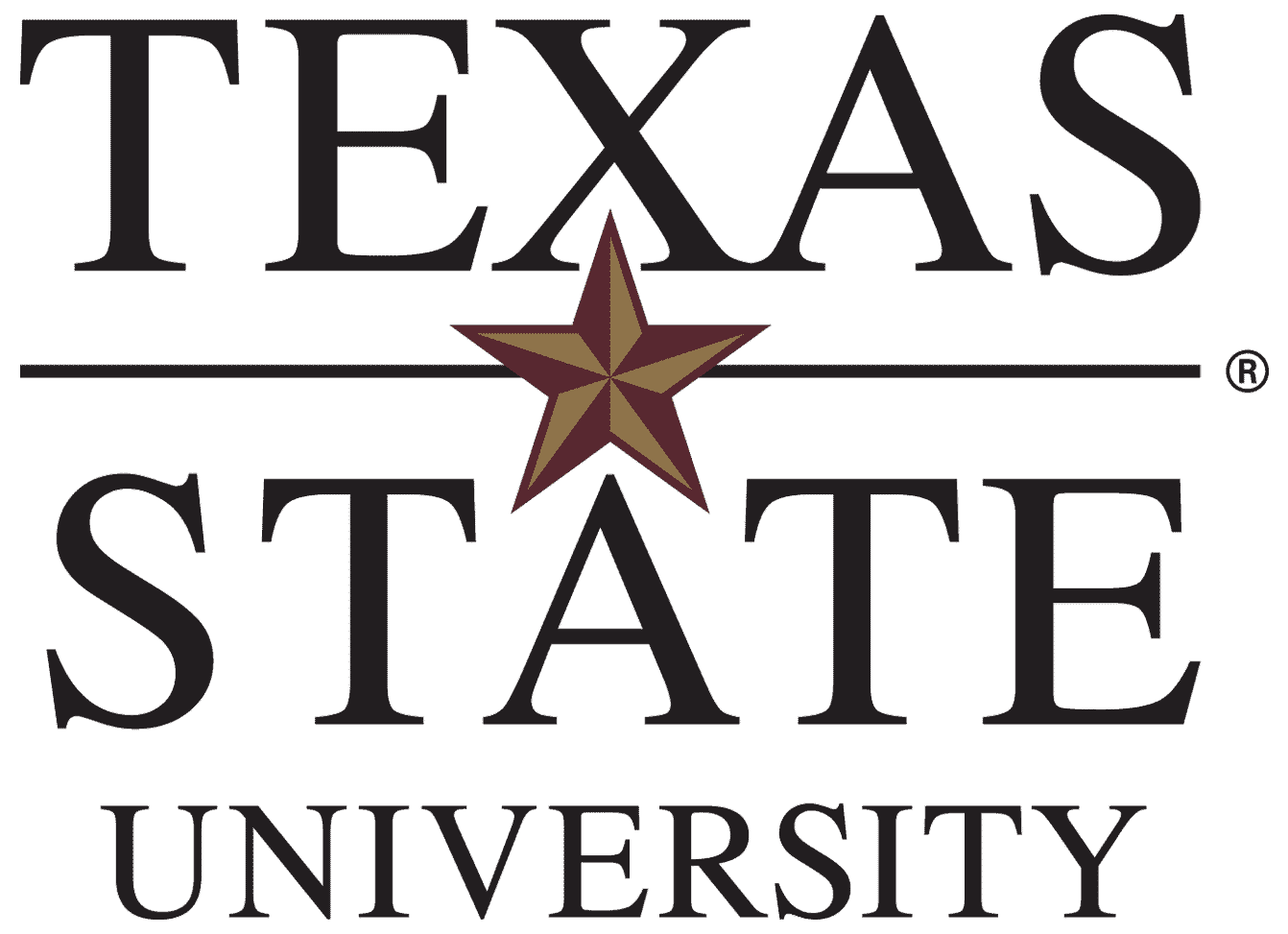 Accreditation
AACSB, Southern Association of Colleges and Schools, Commission on Colleges
The Emmett & Miriam McCoy College of Business Administration at Texas State University began educating future leaders and managers in business back in 1958. Since then, this AACSB-accredited institution has grown to serve over 4,700 students. It cultivates an atmosphere that welcomes diversity, integrity, respect, ethical principles, accountability, engagement, global influence, effective leadership, and social responsibility. McCoy College pursues excellence through relevant research, significant instruction, experiential learning, engaging the community, and professional development.
Education
Business students can apply for an overwhelming variety of scholarships, including the Wren Ansell Giesen Endowed Scholarship in Business, H-E-B Endowed Scholarship, Del D. Kolbe Scholarship in Business & Entrepreneurship, and the Dempsey Serur Business Scholarship.
Undergraduate students can obtain a Bachelors of Arts in Economics. They can also choose from several majors within the Bachelor of Business Administration degree such as Computer Information Systems, Management, Economics, Finance, Accounting, or Marketing. Throughout each major, students learn how to understand and navigate all the components of the modern business world. Minors are in International Business or Business Administration.
On the graduate level, there is a Full-time Cohort Masters in Business Administration and a Flex MBA. The Flex MBA offers concentrations in Engineering Technology, Computer Information Systems, Healthcare Administration, International Business, Supply Chain Management, and Human Resource Management. Graduate students can also pursue a Masters in Accountancy with optional concentrations in Information Technology, Auditing, or Taxation; a Masters in Data Analytics & Information Systems; a Masters in Human Resource Management; and a Masters in Marketing Research & Analysis.
To accumulate international business exposure, students can study business abroad in places like Prague, Berlin, Lisbon, Dublin, or Barcelona. Semester-long business exchange programs exist all over the world throughout Asia, Europe, Latin America, and Canada.
Student Life
Student-led organizations can give students opportunities to lead, challenge themselves, build relationships, and develop professional skills. A variety of groups exist in all types of categories. Still, the business-related groups include Beta Gamma Sigma, Financial Management Association, Hispanic Business Students Association, McCoy College Ambassadors, Students in International Business, Accounting Club, National Association of Black Accountants, and the American Marketing Association.
McCoy's own Academic Advising Center focused entirely on business students' academic success. Resources include assistance in determining a major to pursue, setting goals, and all the steps it takes to reach graduation. The McCoy Experience, development program provides advisors, guidance, and professional development activities and programs. Participating in competitions, like the International Business Ethics Case Competition, are great ways to experience learning. McCoy's Center for Entrepreneurial Action, Center for Professional Sales, and Small Business & Development Center provides incredible hands-on learning resources for students and offers services to the community.
It is just as important to experience good physical and mental health as it is to experience academic learning. The Department of Campus Recreation offers an outdoor center, recreation center, intramural sports, personal fitness trainers, a climbing center, and wellness events.