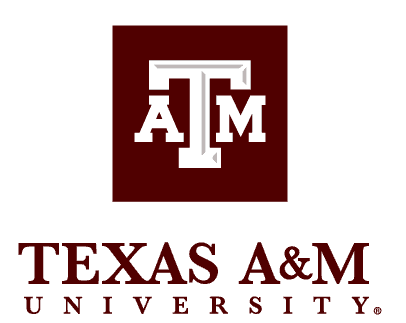 Accreditation
AACSB, Southern Association of Colleges and Schools, Commission on Colleges
The AACSB-accredited Mays Business School at Texas A&M University is where people are made into transformational and ethical leaders, effective managers, and culturally and socially responsible global citizens. Business education at A&M began in 1876, and the first official business course was offered in 1920. Over this time, Mays has served 62,000 students who now work around the globe in all types of industries and positions, which provides an incredible network of former students. Mays desires to innovatively impact the community and "advance the world's prosperity."
Education
Undergraduates gain a solid foundation of business principles, fundamentals, and theory in the Bachelors in Business Administration degree. They can choose to major in Finance, Management Information Systems, Accounting, Management, Supply Chain Management, or Marketing.
For graduate students, there is a variety of Masters degrees available. These include a Masters in Analytics, Accounting, Finance, Business, Human Resource Management, Management Information Systems, HR Management for Professionals, Real Estate, and Marketing. The Full-time Masters in Business Administration requires a chosen track in Entrepreneurship, Marketing, Business Data Analytics, Healthcare, Finance, or Supply Chain & Operations. The Professional MBA caters to working professionals and offers classes a couple of weekends a month. Professionals who have acquired years of work experience can study for an Executive MBA. Doctoral students can obtain a Ph.D. in Finance, Marketing, Accounting, Management, or Operations & Supply Chain Management.
An enormous amount of scholarships exist for all levels of study in each area of business, including Mays Business School merit-based scholarships.
To acquire a global business perspective, students can study business with Mays faculty members, or semester exchange programs in places like Beijing, Hong Kong, India, Singapore, Austria, Prague, France, Germany, Sweden, and Argentina. Management study abroad programs are in Chile, Spain, Finland, Southern Africa, and Cape Town.
Student Life
Student-led organizations can highly benefit business students. Groups include Business Pathfinders, Aggie Women in Business, Global Business Brigades, NABA, Consulting Club, Business Student Council, Students Helping our Community, MBA Student Experience, Data Analytics Club, and International Business Association. These groups help build leadership and professional abilities and competencies.
Impacting the community and the world is of high priority for Mays. Three Mays initiatives that students can learn from and participate in involve energy, entrepreneurship, and healthcare. The School hosts forums where industry leaders are brought to campus to inform and educate on these issues.
Entrepreneurship is highly supported and encouraged through the McFerrin Center for Entrepreneurship. This Center offers programs like Startup Aggieland, where students find a community, guidance, and resources to explore, pursue, and launch a start-up business. Along with the Center for Entrepreneurship, Mays provides eight other centers that offer research and community impact on such topics as executive development, HR management, innovation research, international business studies, real estate, retailing studies, and sales leadership.
Experiential learning can happen through High Impact Opportunities, which include case competitions, the Ideas Challenge, Aggies on Wall Street, managing The Maroon Fund, the MBA Venture Challenge, business consulting projects, and the Executive Speaker Series.
Related Resources: