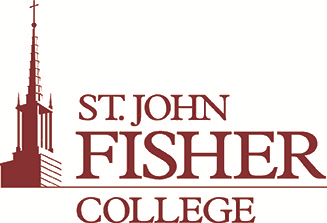 Accreditation
AACSB, Middle States Commission on Higher Education
The AACSB-accredited School of Business at St. John Fisher College currently educates around 850 undergraduate and graduate students in their pursuit of excellence and success. Students experience an environment full of discovery, academic prowess, challenge, and personalized faculty support. The 27,000 square-foot Salerno Center for American Enterprise opened in 2013 and is the business school's home providing top-of-the-line technology, educational resources, and learning spaces. Graduates will have gained skills in and grown to value critical-thinking, discipline, effective communication, collaboration, leadership, social responsibility, and teamwork.
Education
Students highly benefit from the faculty's expertise in a variety of business disciplines and also their passion and devotion to the students, the curriculum, and continued research. The School's range of undergraduate degree programs allows exploration of different fields to help students find the right path to meet their talents and career goals. Students can major in Human Resources Management, Accounting, Management, Marketing, or Finance with Corporate Finance or Financial Planning tracks.
The customizable Masters in Business Administration degree allows for flexibility in pace and times of completion. A part-time student can take up to six years to complete the MBA if necessary, or they can get on the fast track 4+1 MBA program and complete both a bachelors and an MBA in just five years. MBA students can choose to concentrate their study in General Management, Pharmaceutical Industry, Accounting, or Health Services Management.
To extend the educational process internationally, Fisher is affiliated with over 100 organizations that provide study abroad opportunities. Students can earn college credit, can apply their financial aid, experience a different culture, and learn first-hand about global business in places throughout Latin America, Europe, Africa, and Southeast Asia.
To keep the cost down, business students can apply for Fisher Merit Scholarships, the Service Scholars Program, the Honors Program, the First Generation Scholarship Program, New York State Scholarships, and countless outside scholarships like the USA Corporate Business Scholarship.
Student Life
Active learning is an important educational component. It can be experienced in and outside of the classroom. The business facility has SMART technology, an LED ticker, and a mock trading room that all provide real-time access to real-life data in the financial market. Students can observe and manage a large and active investment portfolio.
The School has excellent ties with the business community, which helps students secure internship opportunities and also brings executive guest lecturers to campus to share their insight and experience with students.
Business-specific student organizations include the American Marketing Association, Sport Management Club, Accounting Club, Student HR Management Chapter, Investment Club, and Fisher Entrepreneur Association. There is also the Student Government Association and a plethora of other types of groups from club sports and media organizations to honor societies and special interest groups.
Also, the Institute for Civic and Community Engagement gives students a way to give of their time to help others and serve the community through volunteering and even service trips.