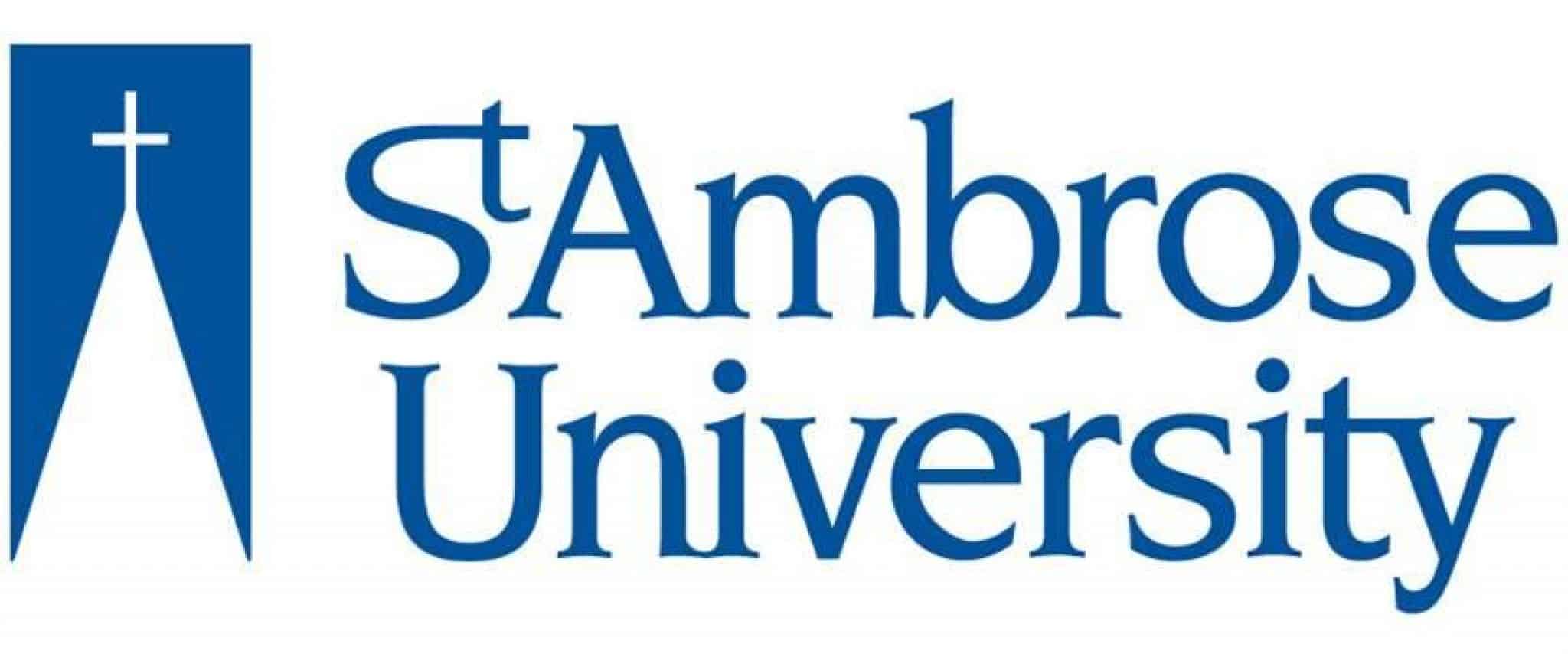 Accreditation
ACBSP, Higher Learning Commission
St. Ambrose University's College of Business hires well-qualified faculty members, most of whom have acquired a doctorate and professional work experience. They teach an education built upon the traditions of the liberal arts and Catholicism to around 900 students. The ACBSP-accredited programs value diversity, empowerment, inclusivity, excellence, service, inspiration, and a global mindset.
Education
Undergraduate students can obtain a Bachelors in Accounting, Finance, Marketing, Business Economics, International Business, Sales, Business & Healthcare, and Management. With the help of scholarships, 99% of first-year students were able to attend the University receiving some form of financial aid. There are several scholarships for business students, such as The Deere Scholarship, The Evan Gettert '02 Entrepreneurial Scholarship, and the Shapley Accounting Scholarship.
Graduate students can study for a Masters in Accounting, Business Administration, or Organizational Leadership. MBA students must choose one of the concentrations in Human Resource Management, Leadership, Marketing Management, General Business, or International Management. Those who desire to lead in nonprofits and social work can partake of the MSW-MBA(Master of Social Work-Master of Business Administration) three-year program. Students wishing to obtain the highest degree and become a scholar in management can pursue the Doctor of Business Administration degree and attend evening classes to fit their schedule. Gain a pertinent global perspective and an educational experience of a lifetime by participating in a short-term or semester-long study abroad program in places like Canada, Japan, Australia, United Kingdom, Ecuador, Belize, Costa Rica, Italy, Germany, Cyprus, or Spain.
Student Life
To holistically develop every student, the University provides numerous groups and resources to help students grow academically, socially, spiritually, and physically. Some of the many student organizations include the Ambrose Marketing Club, ENACTUS, Finance Club, Marketing Club, International Student Club, Black Student Union, Delta Mu Delta Honor Society, Habitat for Humanity, Bridge Bible Fellowship, and Graduate Student Government Association. Being rooted in the Catholic Christian faith, Campus Ministry is prioritized and offers opportunities, events, and activities to enrich a student's faith through prayer, learning, serving others, and leadership opportunities. Eighty thousand square feet lies within the Wellness and Recreation Center that encourages healthy activity and recreation through Intramurals, club sports, and fitness activities. The Career Center assists with professional development and the right pathway to achieve career goals. The CoB desires to be deeply involved with graduate alumni through the Forever MastersTM Program, partnering with them for life as they learn and grow in their career path. This program is for graduates of all three business Masters degrees and the DBA. They receive special events, training, exclusive content, and professional advancement workshops for life.
Online Programs
Undergraduate and graduate students can benefit from the CoB's online degree programs. There is a 100% online Bachelors in Business Administration degree and a 100% online Masters in Business Administration degree. All of the concentrations are available for both of these degrees as well.
Related Resources: