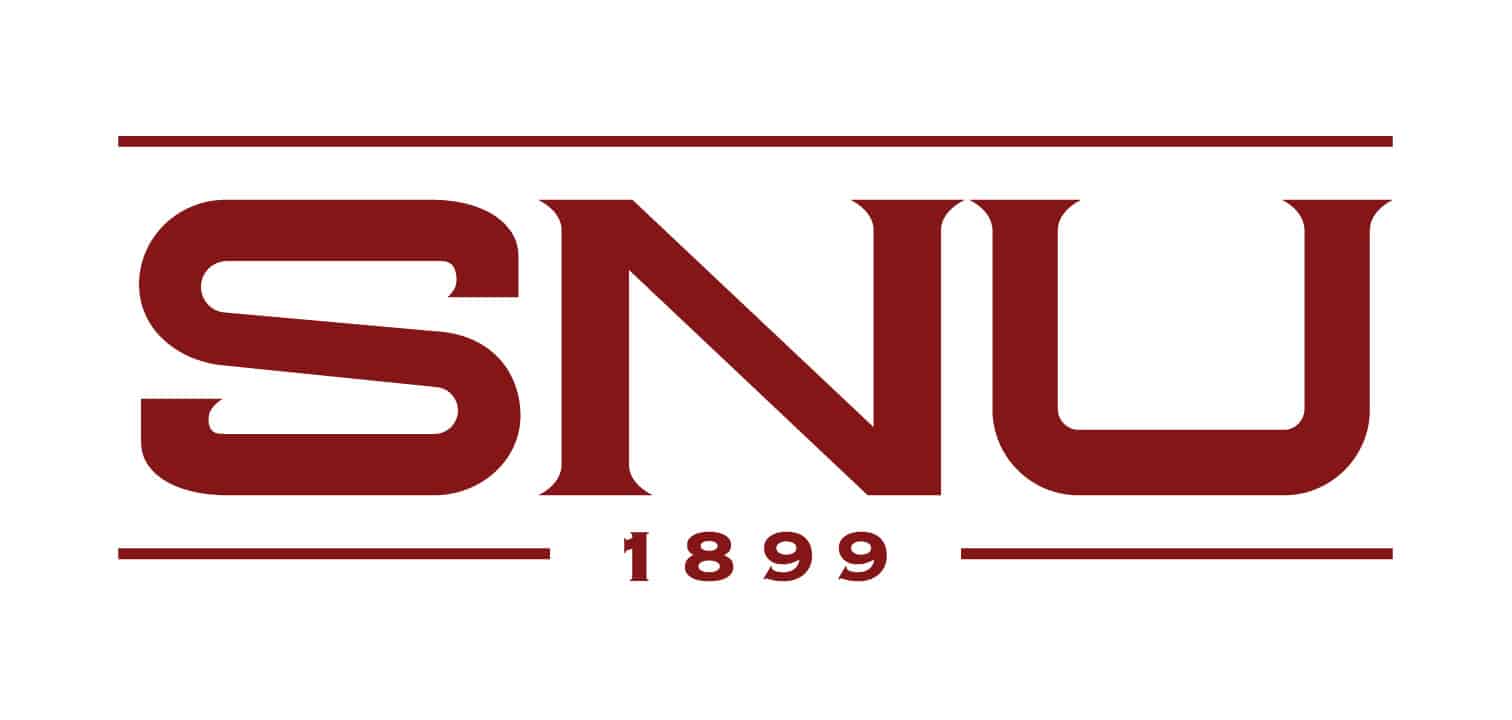 Accreditation
ACBSP, Higher Learning Commission
Southern Nazarene University's School of Business is designed to prepare students to succeed in their career paths. Students seeking to join the workforce or enter graduate studies will receive help in achieving their goals. Through unique educational opportunities, internships based on their interests, and classes led by highly qualified professors, the School of Business helps students make their dreams a reality.
Education
The programs and courses within the School of Business include Accounting, Business Administration, Management, Finance, International Business, Multidivisional Programs, and Marketing. SNU's business program instructs in a variety of ways by utilizing experiential-based learning, an emphasis on team development, and a strong ethics orientation.
In addition to its usual core of business classes, the School of Business focuses on specific characteristics to make an SNU degree a step above of the rest; these are called distinctives. The focus on ethics distinctive begins in the gateway course. Ethics and Business Principles is a common theme throughout the entire curriculum. A course entitled Business Policy is completed as the capstone experience. The distinctive sets the tone for decision-making and analysis not just in the courses at SNU but as the graduate enters the workforce as well. The second School of Business distinctive is in service. While studying at SNU, students will be encouraged to hone in on their serving skills through a variety of experiences and opportunities.
Student Life
Southern Nazarene's commitment to healthy student care and development is evident in programs like the Student Clubs on campus, Student Leadership initiative, and New Student Institute. Various clubs and organizations are provided across campus. These clubs highlight the different passions and interests of SNU students. Students who wish to initiate a new club are free to apply to the Director of Student Leadership and the Student Body President.
Southern Nazarene University takes the priority of developing leaders seriously. Ongoing training and experience benefit students professionally and personally, allowing them to graduate from the University with honed interpersonal skills and the knowledge to manage projects and teamwork. Each year over 100 students participate in SNU's hands-on training event LEAD RETREAT. At LED RETREAT, students learn and develop together as leaders.
All incoming SNU students and their parents take part in the orientation program called New Student Institute (NSI). NSI is a five-day orientation followed by periodic gatherings with family groups. The orientation event helps students feel more relaxed in the college setting as they learn information that is critical to their college success.
Online Programs
SNU's Organizational Leadership undergraduate degree trains tomorrow's leaders by developing skills and aptitudes necessary to be successful in any organization. Learners attend class one night a week, or 100% online. Distance learners earn an undergraduate degree and develop skills in professional communication, project management, problem-solving, strategic thinking, team building, and business decision-making from business school leaders in as few as 15 months. Southern Nazarene University's online master's degrees include programs in Business Administration, Management, Leadership, and Sport Management & Administration.