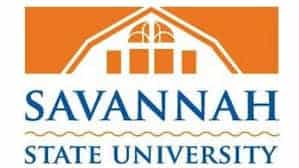 Accreditation
AACSB, Southern Association of Colleges and Schools, Commission on Colleges
Savannah State University's College of Business Administration holds high expectations of its programs, faculty, staff, and students. Their AACSB-accredited programs continuously improve and are centered around the success of every student. In preparing future business leaders, the CoBA has created a diverse environment of efficiency, innovation, service learning, attentiveness, ethical principles, and professional development. The combination of mentorship, applied research, liberal arts, and community involvement helps round out the overall educational process.
Education
Business students receive abundant and excellent teaching from highly educated and experienced faculty members who prioritize student learning. Undergraduate students can pursue a Bachelors in Marketing, Accounting, Global Logistics & International Business, Computer Information Systems, or Management. Graduate students can enjoy the flexibility of the Evening Masters in Business Administration, which can be completed in two years or less. There is also a Graduate Certificate in Nonprofit Organizations & Leadership.
The University desires that every student be able to pursue a degree no matter their financial status. Because of this, they provide a variety of financial aid elements for students, including the Georgia Heritage Federal Credit Union scholarships, the Grady Young Foundation scholarships, and the Watson-Brown Scholars program. The Zell Miller Scholarship provides a full ride for high-school graduating Valedictorians, Salutatorians, and students who receive qualifying test scores.
Business students need to acquire international business influence through coursework and first-hand experience before they graduate. The University's International Education Center provides study abroad programs, community outreach, student and faculty exchanges, and international collaborative research projects. Students can immerse themselves in an international experience in Costa Rica, Ghana, Japan, or Cuba.   
Student Life
Involvement and engagement on and off campus enhance a students' academic, social, and professional development. The University has over 70 student clubs and organizations that a business student can find beneficial. Groups are the Student Accounting Association, Student Advisory Council, Student Government Association, The National Society of Leadership and Success, Achievers of Today and Tomorrow, Inc., Iota Phi Lambda Business Sorority, Inc., College Democrats, Wesley Fellowship, Campus Activities Board, and Tiger Ambassadors.
There are also facilities, activities, and programs that educate and promote recreation and wellness, which is vital in laying a foundational healthy lifestyle for students. The Center for Global Logistics & International Business Research (G-LIBER) is an incredible resource for students and faculty and local businesses. It connects them to universities and companies around the world in offering developmental tools and conducting outreach for the global business market.
Online Programs
No matter the season of life, whether working full-time, raising a family, traveling, or returning to college after years of life experience, the CoBA desires to provide accessible and flexible online business degrees. The Bachelors in Business Administration with a specialization in Management and the Bachelors in Financial Technology is offered 100% online through eCampus. Students receive the same caliber of teaching and programming, as is provided on campus.
SEE ALSO