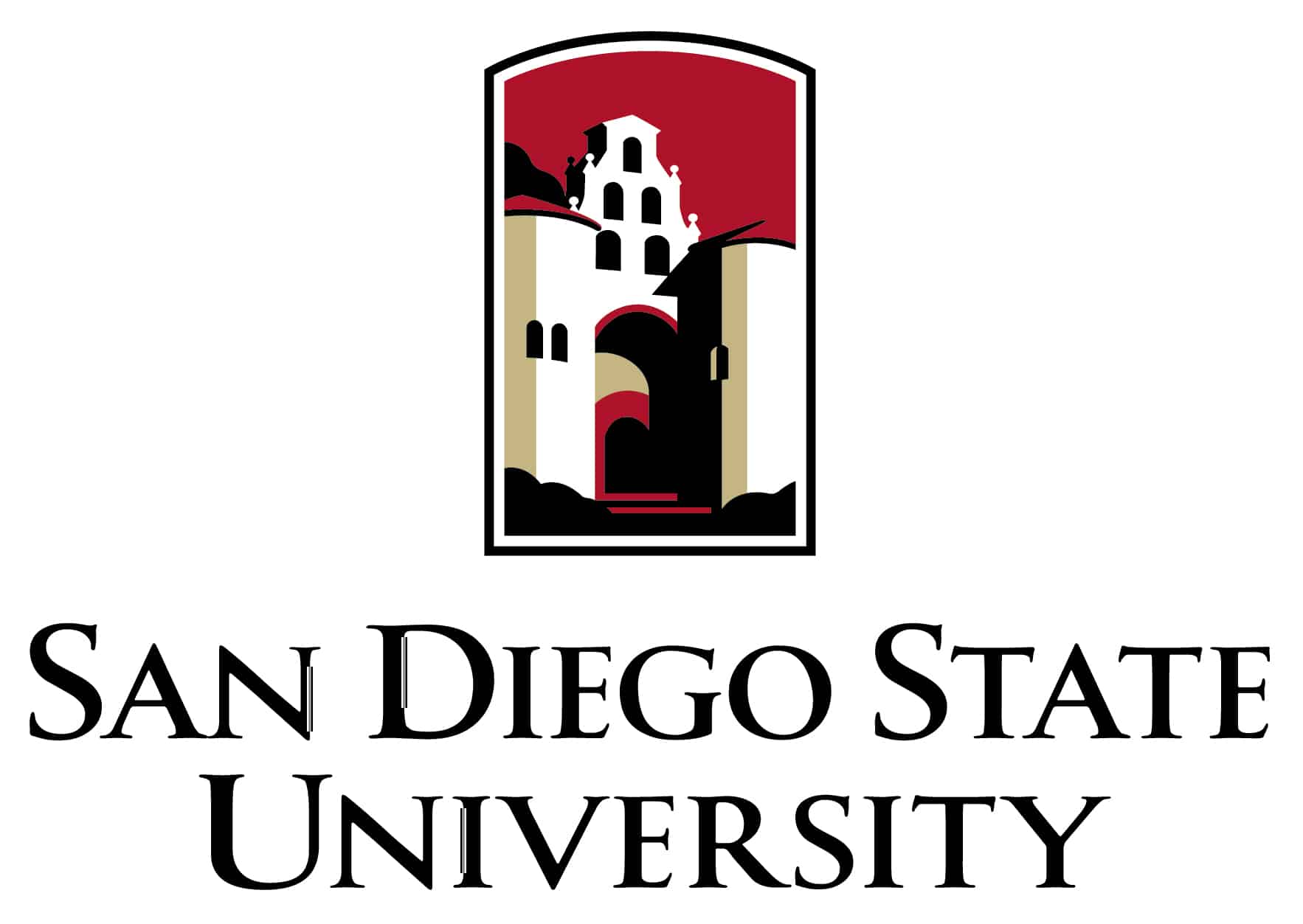 Accreditation
AACSB, WASC Senior College and University Commission
The Fowler College of Business at San Diego State University takes pride in securing excellence in curriculum and programming through community engagement and professional collaboration. It holds a rich history of preparing business students to effectively and successfully lead any organization and has earned the prestigious AACSB accreditation since 1959. Fowler values teamwork, engagement, intentionality, entrepreneurship, diversity, and empowerment.
Education
Expert faculty members teach from their extensive experience and a qualified curriculum. The undergraduate Bachelors in Business Administration degree is in Accounting, Financial Services, Information Systems, International Business, Finance, General Business, Real Estate, Marketing with specializations in Integrated Marketing Communications and Professional Selling & Sales Management, or Management with specializations in Entrepreneurship and Human Resources.
Graduate studies include a Masters in Cybersecurity Management, Global Business Development, Accountancy, Financial & Tax Planning, Information Systems, or Business Administration. The MBA offers specializations in Entrepreneurship, Health Services, International Business, Marketing, Supply Chain Management, Accounting, Finance, Information Systems, Management, and Project Management. There is a full-time and part-time MBA, Sports Management MBA, and an MBA/Masters in Latin American Studies concurrent program with the Center for Latin American Studies.
Obtaining a degree of higher education can be costly, and SDSU provides over 850 scholarships. Fowler students can apply for these or numerous external scholarships. There are also scholarships to help study abroad and an incredible amount of options for a short-term, semester, and even year-long international programs for undergraduate and graduate students all over the world.    
Student Life
Student-led organizations provide ways to grow in leadership skills, relationships, knowledge, and career development. Business-specific groups include Alpha Kappa Psi, Student Accounting Society, Sports Business Initiative, Society for Human Resource Management, The Real Estate Society, Graduate Business Student Association, Delta Sigma Pi, Entrepreneur Society, and Enviro-Business Society. The Enterprise Systems e-Learning Club provides opportunities to learn and gain skills through activities that are enterprise systems-related.
The Career Management Center is offering a variety of resources, including the Fowler College Career Fair, to help Fowler students to discover and prepare for the right career. An incredible hands-on research opportunity lies in The Artificial Intelligence Lab, which collaborates across all University disciplines. There are many other experiential learning opportunities. The ZIP Launchpad is home to creating, developing, and launching new business ventures for the entrepreneurial-minded student, faculty, or staff member. Aztec Consulting provides undergraduate and graduate students with increased professional development opportunities while providing solutions to real-world issues for local businesses.
Students also help the community by providing free income tax assistance. Fowler has four centers that benefit the educational process of students while helping better the business community. These centers are the Center for Advancing Global Business, Center for International Business Education & Research, the Lavin Entrepreneurship Center, and The Corky McMillin Center for Real Estate.
Online Programs
The working professional can find flexibility and convenience in the fully online Bachelors in Business Administration degree completion program.
SEE ALSO