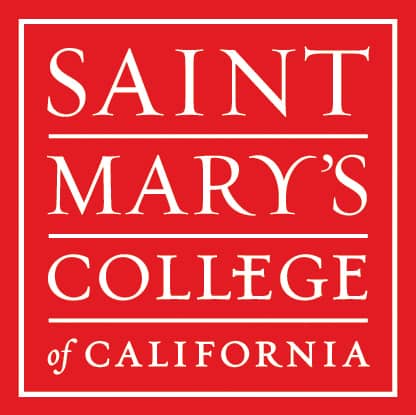 Accreditation
AACSB, Western Association of Schools and Colleges, Senior College and University Commission
Business studies have been of premier importance at Saint Mary's College of California since its founding in the early 1860s. Today, the School of Economics and Business Administration includes three undergraduate departments in Business Administration, Accounting, and Economics. Students wishing to complete their masters also have many options available through graduate business programs. The School of Economics and Business Administration works diligently to educate and equip leaders to have a global perspective and prepare their graduates to become "professionally skilled, culturally aware, socially responsible and ethically principled." This mission can be seen throughout the curriculum and many extracurricular activities available to SEBA students.
Education
Undergrads at Saint Mary's have the option to earn their degree in Accounting, Business Administration, or Economics with a minor available in Interfaith Leadership. SEBA undergraduate students can expect classes with an average student to teacher ratio of 25:1, many experiential learning experiences built into the curriculum, and access to resources for career success. At the graduate level, there are seven degree options, a Women's Leadership program, FinTech certificate, and executive education opportunities. There are two MBA options in addition to four Master of Science options in Accounting, Business Analytics, Finance, and Management. An Executive Doctorate of Business Administration can also be earned. This program seeks to provide graduates with the tools to become "capable and knowledgeable teachers."
Student life
Students of the School of Economics and Business Administration have access to the Elfenworks Center for Responsible Business. This center is focused on using business as a catalyst for the common good through research, outreach, and engagement. Each year there are a variety of domestic and international service projects, as well as events with relevant topics such as Impact Investing. Particularly driven students can apply for the Guyette Leadership Fellows program, which states, "to provide the select group of students with access to industry-knowledge and experiences to cultivate their leadership development." Students accepted into the program are able to meet with executives and industry leaders from top companies such as PBS, Apple, and Bank of America. All SEBA students can benefit from the Executive Speaker Series that is held each semester periodically. In this series, corporate leaders and CEOs from some of the nation's most successful businesses and nonprofits come together to share their views on topics such as academics and professionalism.
Online Programs
The Executive MBA available through the School of Economics and Business Administration at Saint Mary's College of California is a hybrid program offered at two locations in San Ramon or Moraga. The format for this degree is truly hybrid in that courses are completed 50% online through web conferencing and 50% on campus. This setup was deliberately chosen to give busy professionals flexibility while still maintaining a traditional learning environment and structure.
Related Resources: