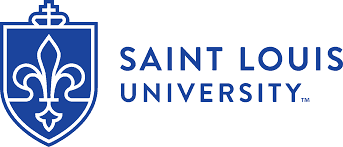 Accreditation
AACSB, Higher Learning Commission
The Richard A. Chaifetz School of Business at Saint Louis University is committed to providing an intellectually challenging educational experience full of discovery, leadership development, Jesuit values, and career preparation. The excellent AACSB-accredited business programs focus on ethical leadership, theory, and critical thinking with a global perspective, which carry an impressive reputation desired by employers and prepares graduates for great success.
Education
Students pursuing a Bachelors degree can major in Analytics & Enterprise Systems, Entrepreneurship, Information Technology Management, Leadership & Human Resource Management, Sports Business, Accounting, Economics, Finance, International Business, or Marketing. Masters degrees exist in Accounting, Business Administration, Supply Chain Management, Applied Financial Economics, and an Executive Masters in International Business. The One-Year MBA is full-time with a focus on Data Analytics. The Professional MBA offers an incredibly self-paced, flexible format with many courses available online to cater to the busy schedules and travel obligations of professionals. MBA areas of emphasis are in Accounting, Entrepreneurship, Information Technology Management, Project Management, Finance, International Business, Marketing, and Supply Chain Management. Doctoral students can obtain a Ph.D. in International Business & Marketing.
Due to the Jesuit MBA Network membership that Chaifetz holds, MBA students have the unique advantage to fully transfer if they have to move, before degree completion, to one of 30 partner institutions. Also, partnerships with business schools all over the globe give Chaifetz's undergraduate students incredible study abroad opportunities in places like Belgium, Hong Kong, Beijing, Germany, Denmark, France, South Korea, and Sweden. Graduate students can experience an International Business Immersion at Saint Louis University's campus in Madrid, Spain.
Student Life
For students to obtain the most out of their educational experience, they should engage in one of the many business student organizations. These include Freshmen in Business, International Business Club, Beta Alpha Psi, Business Analytics Club, Economics Club, Consulting Club, Marketing Club, Finance Club, SLU Entrepreneurs' Club, and Sports Business Association. Not only do many opportunities come with participation in these groups, but there are also many other great experiential learning and career preparation opportunities.
The city of St. Louis offers numerous professional connections for hands-on experiences like internships and business consulting. The Rooftop Speaker Series brings the expertise of executive business leaders to Chaifetz students and the community. The Chaifetz School collaborates with The Wall Street Journal, giving faculty and students incredible educational enhancements with advice on careers and real-world happenings through full access. The Career Resources Center offers personalized support for business students through advising, job search assistance, networking opportunities, internship guidance, and career plan assessment for students and alumni.
The Service Leadership Program develops ethical and innovative servant leaders with enhanced technical, problem-solving, and critical thinking skills. Students complete a large number of service hours volunteering with organizations like the Ronald McDonald House and Big Brothers Big Sisters. Students can also experience learning through Chaifetz' Centers of Distinction, which are the Boeing Institute of International Business, the Center for Supply Chain Excellence, the Chaifetz Center for Entrepreneurship, and the Emerson Leadership Institute.
SEE ALSO