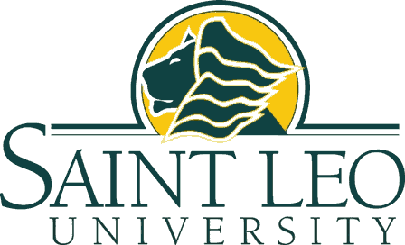 Accreditation
ACBSP, Southern Association of Colleges and Schools, Commission on Colleges
Saint Leo University is the oldest Catholic university in Florida and carries many distinct recognitions, including being listed among America's Best Colleges by U.S. News and World Report. The Tapia College of Business offers ACBSP accredited business degrees both online and on-campus. Diversity plays an integral role in the learning experience at Saint Leo's main campus that sits just 30 miles north of Tampa. Of the nearly 2,200 students who enroll each semester, 41% come from underrepresented populations. Within this group, 44 U.S. states and 80 foreign countries are also represented. This multicultural peer group is a definite benefit to business students who then get to raise their cultural awareness and communication skill set organically, both in class and around campus. 
Education
Undergraduate students who are just beginning their learning journey can earn an Associates of Arts in Business Administration. Those interested in earning a bachelor's degree have several Bachelor's of Arts degrees to choose from, including but not limited to, a BA in Accounting, Communications Management, Economics, International Tourism and Hospitality Management, and Multimedia Management. Driven students can participate in the Management or Marketing 3+1 program. These degrees follow a unique accelerated format that allows students to combine their Bachelor of Arts with an MBA. There are no entrance exams required, and students enrolled in the program receive many advantages such as specialized academic advising, professional development opportunities, and the ability to complete two degrees in a much faster time frame than typical formats. Traditional MBA students can complete their degree online or on-campus with many areas of emphasis to choose from.
Student Life
Saint Leo University is located near sunny Tampa Bay. With over 70 clubs and organizations on campus, everyone is sure to find a group to participate in. The American Marketing Association, Global Studies, and Debate Club are just a few of the choices that might interest business students. Living Learning Communities are available for on-campus students who are interested in forging deeper relationships with peers within their field of study. This program encourages collaboration by placing students of similar academic interests in the same residence halls. Participants gain friendships, develop networking and leadership skills, and often have higher GPA's.
Online Programs
Online programs available through the Tapia College of Business include Associate's in Business Administration, Bachelor of Arts in Accounting, Bachelor's of Science in Healthcare Administration, and Bachelor of Arts in Business Administration. The BABA program offers majors in Logistics, Management, Marketing, or Project Management. MBA's can be completed in a distance learning format as well and include concentration options in Accounting, Cybersecurity Management, Data Analytics, Health Care Management, Human Resource Management, Marketing, Project Management, and more. At Saint Leo University, the online programs are designed to meet the unique needs of adult learners.
SEE ALSO