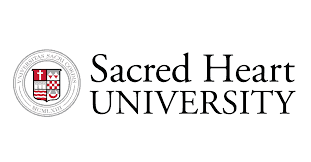 Accreditation
AACSB, New England Commission of Higher Education
The AACSB accredits the Jack Welch College of Business & Technology at Sacred Heart University. It has been developing outstanding leaders for over 50 years. Welch's dedicated and highly qualified faculty members and the business curriculum are grounded in Catholic Intellectual Tradition and the liberal arts. Students receive an education full of nuance, motivation, deep understanding, responsibility, active learning, engagement, diversity, and excellence. The focus on innovation, entrepreneurship, globalization, active participation, and applied learning prepare graduates for great success in the global business marketplace.
Education
The classroom experience gives students a competitive edge in the quality of business and technological knowledge and skills acquired. Undergraduates can major in Accounting; Business Economics; Sport Management; Marketing; Finance; Management; Hospitality, Resort & Tourism Management; or Fashion Marketing & Merchandising.
Graduate degrees include a Masters in Finance & Investment Management, Business Analytics, or Accounting with specializations in Forensic Accounting and Accounting Analytics. A Masters in Business Administration also exists in a full-time or part-time format with concentrations in Strategic Human Resource Management, Accounting, Digital Marketing, Business Analytics, Management, or Finance.
Those who wish to obtain the highest level of degree can study for a Doctorate of Business Administration in Finance. Since globalization and international exposure is a top priority within the Welch education, the College provides a variety of opportunities.
Students learn about international business through specialized courses within their major, and Welch hosts the Summer Institute for Global Business Management every summer. They can also experience it first-hand by taking classes at the University's campuses in Luxembourg and Dingle, Ireland. The Global Experience Project takes students to Bangkok University, and other business courses abroad are located in China, Spain, Italy, Austria, Australia, Greece, Switzerland, and India.
Student Life
Incredible opportunities await every student through co-curricular activities provided by Welch. Business student organizations include the Beta Gamma Sigma International Honor Society, Finance & Economics Club, Business Management Club, Rotaract Club, Accounting Club, and the Society for Human Resource Management. The First-Year Experience helps transition newcomers through mentorship, career planning, academic advising, and professional development. Undergrads highly benefit from the intentionality of The Welch Experience program. It integrates developmental aspects, both academic and professional, inside and outside of the classroom. This program incorporates all that Welch has to offer, including speaker events from corporate leaders, networking opportunities, hands-on learning with local nonprofits and businesses, travel to offices and headquarters for prominent corporations, and leadership training.
At least one internship is required of every student, and well-known companies include JP Morgan Chase, Merrill Lynch, Bank of America, Bloomberg, and General Electric. Students find great entrepreneurial support through the Welch Incubator, which helps to fund and provide assistance and resources for student startups. The Problem-Based Learning Lab and the Computational Finance Lab on campus help students experience learning through working with real-time information.
Several opportunities to actively learn while providing services to the community include the Volunteer Income Tax Assistance Program, Welch's own New England Journal of Entrepreneurship, and the Center for Nonprofit Organizations.
SEE ALSO