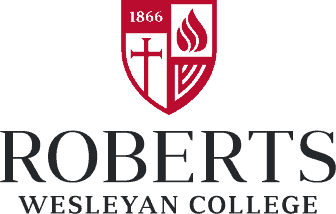 Accreditation
IACBE, Middle States Commission on Higher Education
Roberts Wesleyan College is a private, Christian college that transforms students into business leaders through the School of Business. The SoB distinguishes itself with IACBE accreditation. Robert Wesleyan has served scholars since 1866. Cox Hall, which houses all of the business programs, was established in 1893. RSC promotes a family-like atmosphere with a small 11:1 student-to-faculty ratio. U.S. News and World Report's 2020 rankings list RWC as a Best Value School and the top Regional Universities North. Additionally, the Princeton Review named RWC a Best Northeastern College for 2020.
Roberts helps make college affordable, with 98% of students receiving financial aid. Roberts offers a unique Scholarship Weekend where students compete for three full-tuition scholarships. Students are invited based on a portfolio consisting of an essay, SAT/ACT scores, and high school transcript. Students will additionally be judged on a group project and interview component during the weekend.
Education
Dynamic undergraduate degrees are offered in Accounting, Business Administration, Health Administration, International Business, Management and Social Entrepreneurship, Marketing, and Sports Management and Marketing. Accounting students meet eligibility requirements to earn the designation of CPA or CMA upon passing exam scores. The Business Administration program is offered in an accelerated three-year format, so students can move on to their career or graduate school sooner.
Students can gain upward career mobility by pursuing a Master of Science degree in Strategic Leadership, Strategic Marketing, Health Administration, or Public Health. These degrees range from 36 to 43-credit hours and can be completed in as few as 18 months by attending classes one night per week.
Student Life
The small student body population creates a welcoming environment at the SoB. Enactus allows students to use their newly-acquired business knowledge to give back to Rochester residents and beyond. The Global Honors scholars will spend their freshman and sophomore years in deep discussions about cultures around the world and will enjoy an all-expenses-paid trip to Brazil the summer after their sophomore year. The Academic Research and Leadership Honors Program are open to high achieving juniors and seniors. An advantage exclusive to this program is being able to take a leadership course taught by the president of RSC. Students pave the way to their future careers through internships with Paychex, Wells Fargo, Rochester General Hospital, and Rochester sports teams. Healthcare students are required to complete a minimum of two semesters of internships. Alumni are currently employed with the NYS Office of Attorney General, JP Morgan Chase, and the City of Rochester.
Online Programs
The SoB offers online degrees to fit the needs of busy professionals. Undergraduate degree completion programs are available for Organizational Management, Health Administration, and Public Health. Organizational Management students can earn a concentration in Corporate Security Management. Students who enter these programs with an associate's degree can typically graduate in 15 months. The convenient Master of Science in Strategic Leadership is available fully online for graduate students. Don't let money be a deterrent to bettering your future. More than 75% of online adult learners at RWC receive financial aid.
SEE ALSO