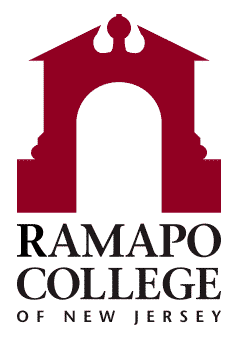 Accreditation
AACSB, Middle States Commission on Higher Education
The AACSB accredits Ramapo College of New Jersey's Anisfield School of Business. It has been focusing its innovative learning environment around successfully preparing business students to achieve their desired career goals since 1979. Anisfield accomplishes this through small class sizes, supportive and dedicated faculty, a rigorous curriculum, and a top-notch academic building. Business students find an education built upon diversity, professionalism, ethical leadership, integrity, global awareness, excellence, social responsibility, and experiential learning.
Education
Faculty members highly contribute to the university and the business community through their many research ventures and expertise. Students pursuing a Bachelors degree can major in Finance, Marketing, Information Technology Management, Accounting, Management, Economics, or International Business. Ramapo offers merit-based scholarships for business students and a variety of resources to seek out financial need scholarships elsewhere.
To help build knowledge of global business first-hand, undergraduates can experience international exposure through studying abroad or interning in places like Argentina, New Zealand, Cuba, Germany, Taiwan, Peru, Bhutan, South Korea, and Greece. Degrees for graduate students include is a Masters in Accounting and a Masters in Business Administration. Accounting students can pursue the 4+1 program where they obtain both a Bachelors and Masters in Accounting in just five years. The Flex MBA, a self-paced program, focuses on leadership with a Project Management option. It caters to the working professional through its hybrid model of combining in-class sessions with online coursework. The Masters in Accounting also offers online coursework options. MBA students can participate in the nine-day China Immersion Trip to study Chinese culture and business relations with the U.S.
Student Life
Incredible learning opportunities await every business student beyond the classroom. There are business professionals that give their time to mentor students through the ASB Mentoring Program. Numerous internships are available to provide students hands-on experiences and help them decide which career path to pursue. As career preparation is a priority throughout the educational process, the Career Pathways Program is a requirement for every student. This program helps to develop the necessary career and management skills so that graduates can adequately compete for the jobs they want.
Every student is also provided with a personal career coach to assist along the way. An excellent way to experience learning is through the Global Financial Trading Laboratory. This lab offers 1,400 square feet of learning tools, including Bloomberg terminals, real-time financial data, trading systems, and ticker displays.
Student clubs exist to help build leadership skills, provide hands-on learning opportunities, enhance relationships, and give students ways to reach out to the community. Business-specific groups include the Roadrunner Financial Group, ENACTUS, Accounting Club, Beta Gamma Sigma, the Federal Reserve Bank Challenge Team, IT Management Club, Beta Alpha Psi, Student Investment Club, and the Consulting Club. Students can assist at the Sabrin Center for Free Enterprise in helping aid businesses in solving issues, social entrepreneurship, government policy analysis, and innovation.