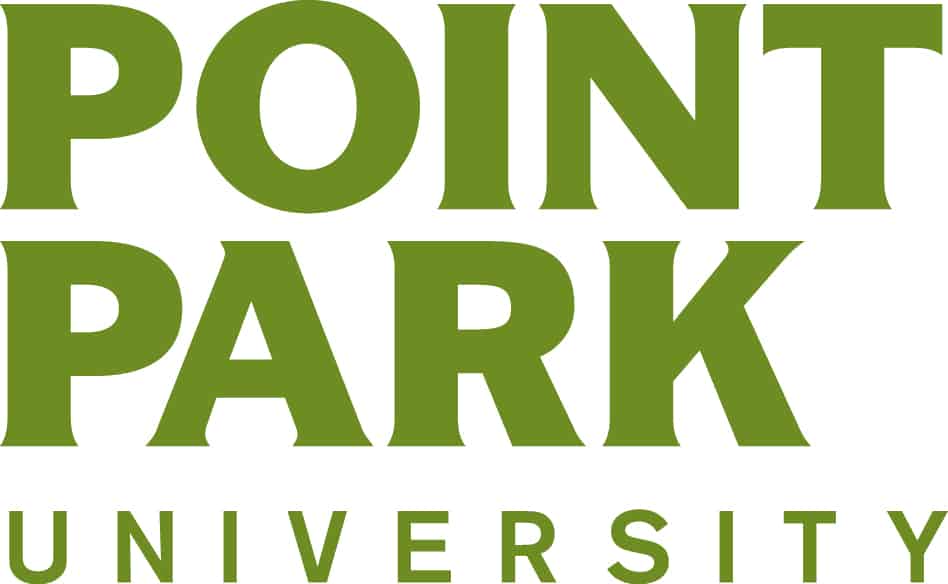 Accreditation
IACBE, Middle States Commission on Higher Education
The Rowland School of Business at Point Park University is located in Pittsburgh's downtown, providing incredible hands-on experiential learning opportunities for business students. Expert, highly qualified, and experienced faculty members are dedicated to providing the best academic knowledge and opportunities for students to prepare for success in life and their future careers. The business programs have received specialized IACBE accreditation.
Education
Rowland offers incredible undergraduate programs. Students who are pursuing a Bachelors degree for the first time can major in Human Resource Management, Business Management, Accounting, Economics & Finance, Public Administration, Organizational Leadership, Sports & Entertainment Management, Marketing & Sales, and Information Technology. Several concentrations that exist throughout the majors include Hospitality, International Business, Entrepreneurship, Fire Service, Marketing Management, Emergency Medical Services, and Professional Sales.
Graduate students can receive a Masters in Health Care Administration & Management, Information Systems & Business Analytics, or Business Administration. The MBA offers concentrations in Global Supply Chain Management, Business Analytics, International Business, Engineering Management, and Sports, Arts & Entertainment Management. Rowland provides a variety of international education experiences and academic immersion opportunities through the Cultural & Academic Immersion Programs. Business students can immerse themselves in the culture of Ireland and study human resources practices, take a trip to Walt Disney World for the Disney Leadership Seminar to learn about the culture of Disney and engage with executives, or immerse in Greek culture while learning about economics in Greece.
Student Life
It is vital to the overall educational experience for students to participate in student organizations, internships, and learn as much as possible from business leaders while obtaining their degree. Business student groups include the Student Accounting Association; Student Human Resources Association; American Marketing Association; and the Sports, Arts & Entertainment Management Club. Rowland works hard to connect students with internships and co-op opportunities with companies like Deloitte, the Federal Bureau of Investigation, Del Monte Foods, Heinz, Ninja Electronics, Television Academy Foundation, Pittsburgh Penguins, and Madison Square Garden. Some of the degree programs also connect students with a partner business professional to meet with monthly and glean from their real-world experiences. Rowland prioritizes industry connections and organizes events to help the community, along with students, faculty, alumni, and staff, to develop professionally, build upon leadership skills and encourage women in leadership. Courses in prevalent business topics and professionalism are taught in the workplace, on-site, through the Academic Academy. The 'Take the Hill Leadership Podcast' brings the University and community leaders together to learn from each other in their excellent leadership experiences. The speaker series, Women in Industry, gives female students insight into the world of business from leading professional women.
Online Programs
To provide flexible and accessible degree programs, Rowland offers fully online Bachelors degrees in Organizational Leadership, Accounting, Marketing & Sales, Business Management, Public Administration, Human Resource Management, and Information Technology. Graduate students can take advantage of the fully online MBA and Masters in Health Care Administration & Management degrees.