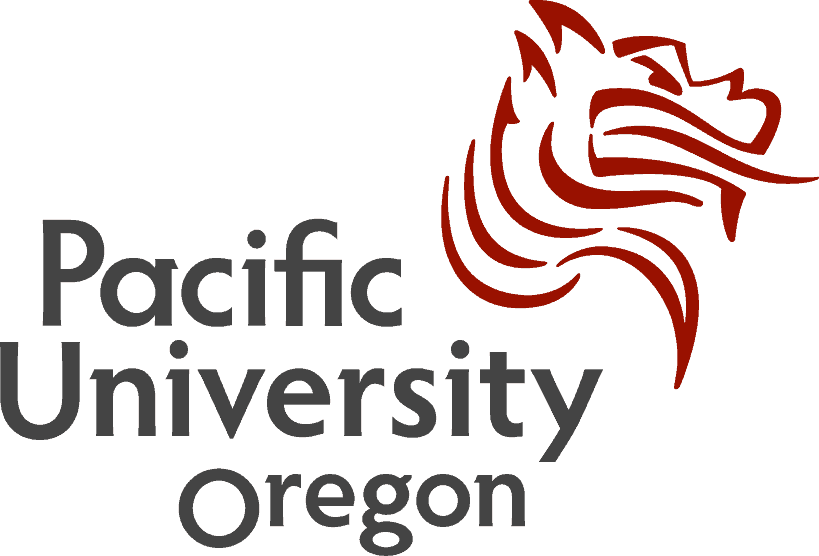 Accreditation
Northwest Commission on Colleges and Universities
Pacific University is still buzzing from excitement over the new College of Business. Though Pacific University was founded in 1849, the CoB wasn't established until 2013. Pacific has a long-standing reputation of excellence and is consistently ranked among top western universities by Forbes, the Princeton Review, and U.S. News and World Report. The Washington Monthly has also deemed Pacific as a "Best Bang for the Buck" college. The undergraduate business program meets at the Forest Grove Campus, and the MBA program is held in Hillsboro.
Education
The CoB offers a forward-thinking approach to the Business Administration major, allowing students to pursue an accelerated three-year program or the traditional four-year program. The three-year Business Scholars Program is offered to highly motivated students, combining networking events, co-curricular activities, and workshops. Business Administration students can choose a concentration from Accounting, Finance, International Business, Management, and Marketing. The Accounting program significantly exceeds the state's average first-time pass rate on the CPA exam. Marketing students will gain certification for the latest technological tools currently available. Contemporary case studies, simulations, and presentations are the cornerstone of the classroom. Professors bring their lectures to life with real-world examples from their own careers, along with teaching the latest business trends.
Highlights of the Master of Business Administration program include a modernized curriculum and a weekend schedule. Classes for this 36-credit hour MBA program meet every other Friday evening and Saturday for 15 months. Students only take one course at a time, and each class is offered in accelerated four-week-long sessions. Classes change annually and may include Operations and Supply Chain Management, Applied Investment Management, Talent and Organizational Change Management, and Marketing Research and Communications. A Healthcare Track is also available and meets only four days per month. Books, coffee, and meals are included in tuition rates for this track. All MBA students benefit from the Corporate Landscape Tours, which consists of field trips and Q&A sessions to Nike, Columbia Sportswear, and Elk Cove Vineyards. Graduate students also travel to London or Germany on weeklong excursions with their cohort to visit businesses, universities, and cultural sites.
Student Life
CoB students take the initiative to learn, even after classes are over for the day. The Berglund Center is a student incubator offering access to advanced prototyping tools. Every spring, students can compete in the Inspired Ideas Competition for the chance to win thousands in scholarships or free training. The Business Club provides business social events, social media workshops, networking opportunities, and career panels. The Fall Work & Service fair helps students find part-time jobs, internships, and community service projects in the business industry.
Students can also step into leadership roles within the McCall Center for Civic Engagement and the Center for Gender Equity. Mini-grants are also available to help students fund their own Civic Engagement project, such as buying supplies to teach a small group of high school students about starting a business. Travel Civic Engagement trips such as Habitat for Humanity Romania and Costa Rica: Service Learning helps students make their mark on the world.