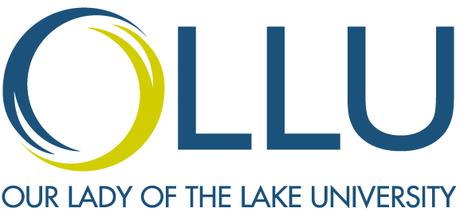 Accreditation
ACBSP, Southern Association of Colleges and Schools, Commission on Colleges
The School of Business and Leadership at Our Lady of the Lake University is the only business program in the area that integrates the technological SAP software throughout all business curriculum. Along with the boost in technological knowledge, students receive an education full of innovation, ethical learning, critical thinking skills, servant leadership, faith-based values, global perspective, and hands-on application opportunities. The ACBSP accredits all of the business programs.
Education
Undergraduate students work towards a Bachelors in Business Administration while focusing on one of the areas of concentration, such as Accounting, Finance, Computer Information Systems & Security, Economics, Management, Marketing, or an individualized option. These students can receive financial aid through academic, endowed, alumni, honors, and other types of scholarships. To provide convenient meeting times and support the busy schedule of the working professional, graduate students can attend classes every other weekend for the Masters in Accounting, Organizational Leadership, or Business Administration. The MBA offers concentrations in Management and Health Care Management. There is a dual degree option for MBA students to jointly earn a Masters in Organizational Leadership to enhance their overall leadership abilities. With the increasing cost of graduate school work, the university provides graduate scholarships and paid assistantships to help ease the financial burden. Students who want to take their degree to the highest point can pursue a Ph.D. in Leadership Studies.
Student Life
Numerous student organizations exist to help business students expand their experience, build relationships, and reach out to the community. There are academic groups, Greek groups, and honor societies. To encourage the Catholic faith traditions, students can participate in a variety of campus ministries as well. Service-learning is a high priority to fulfill the educational experience. Business students have a plethora of real-life opportunities within the community where they can directly apply what they have been learning. Some of the projects available to them include working with nonprofit marketing campaigns, leading financial seminars, and service outreach projects.
Companies like Citibank, State Farm, Rackspace, and Capital One Bank provide hands-on internship opportunities for business students. Another great opportunity for real-world experience is through the Entrepreneurship Challenge, which provides students with an experienced mentor who works with them in formulating a new business plan, presenting it, and competing with other students to win seed money. Since preparing for a career is an integral part of the educational process, the Center for Career Development and Testing provides resources for all University students, staff, and faculty plus alumni and community members. Resources include developmental programs and certification programs that help business students best prepare to enter the professional world.
Online Programs
There are several online business degree programs offered by the School of Business and Leadership. The same quality MBA program that is attainable on campus can also be completed entirely online. Also, the flexible Masters in Information Systems & Security and the Masters in Nonprofit Management are only offered online.
SEE ALSO