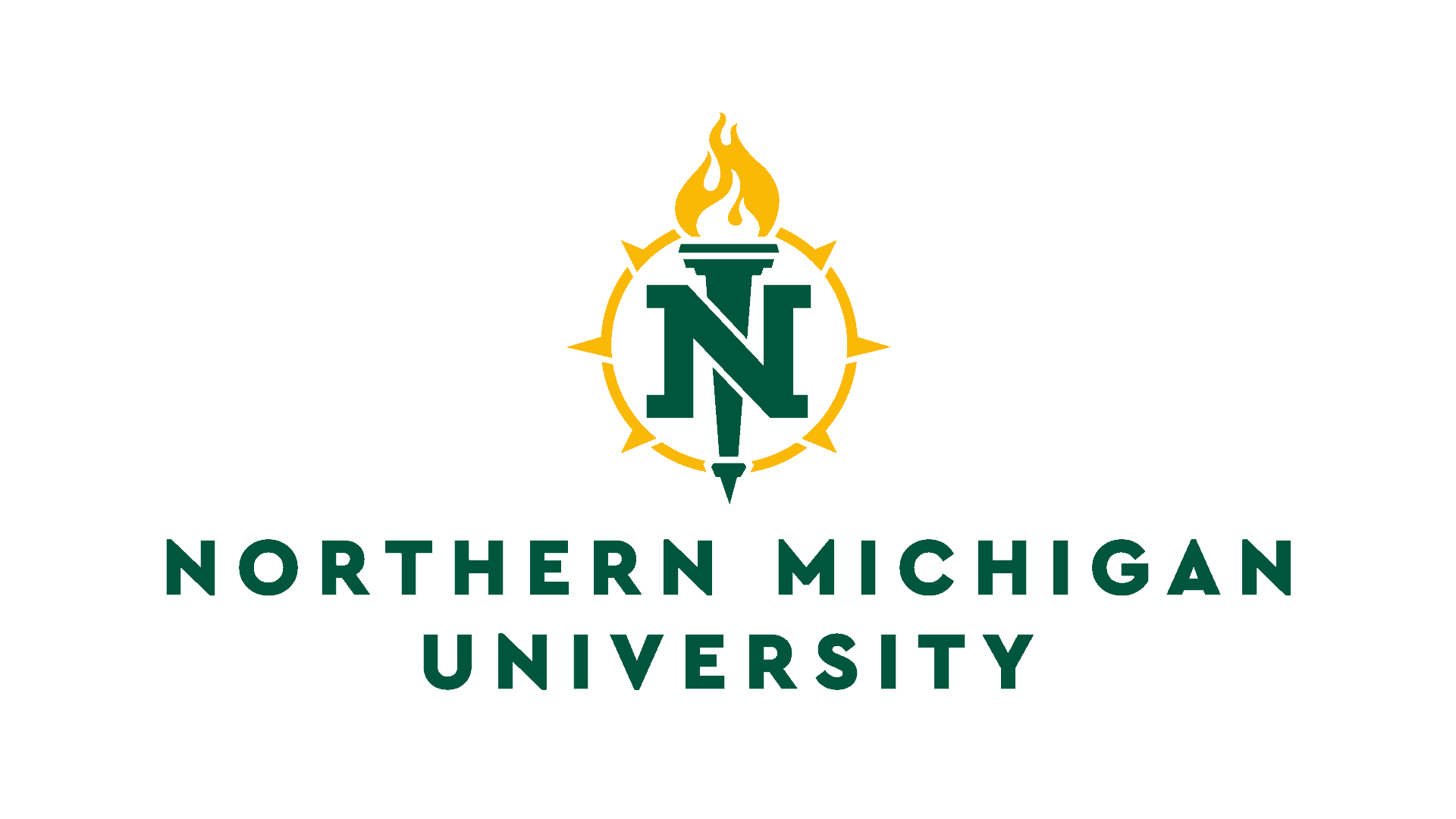 Accreditation
AACSB, Higher Learning Commission
Northern Michigan University's College of Business is accredited by the AACSB, a distinction awarded to less than 5% of business programs in the world. Nearly 90% of professors hold a terminal degree and come from a variety of research and corporate backgrounds. Students are awarded $80,000 in scholarships annually to alleviate the financial burden of earning a college degree.
The CoB emphasizes experiential learning and entrepreneurship. Business classes are currently held throughout various buildings on campus, which allows for a great level of collaboration with a multitude of academic disciplines. The CoB's vision is to raise funding to provide one central location for business students to call home.
Education
Students seeking rapid entry into the workforce can earn an Associate's degree in Information Systems, General Business, or Insurance.
Bachelor's degrees are offered in Accounting, Accounting/Computer Information Systems, Accounting/Corporate Finance, Information Assurance/Cyber Defense, Information Systems, Entrepreneurship, Finance and Risk Management, Management, Marketing, Public Relations, and Ski Area Business Management. A Business Administration minor is also an option to provide students with a comprehensive business overview. Accounting majors receive the personalized instruction needed to be successful on the CPA exam. Finance students can experience the thrill of what it's like to work on Wall Street through the new Financial Trading Lab.
The Master's of Business Administration is completed on a part-time or full-time basis. This 36-credit hour program consists of 15-hours of core courses, nine-hours from the Behavioral/Quantitative component, and 12-hours of electives. All students will complete an analytical research project prior to graduating. Graduate assistant positions consist of 20 hours of work per week in exchange for a stipend and a tuition waiver for eight-credit hours.
Student Life
A wide range of experiential learning opportunities exists outside the classroom for CoB students. The CoB has study abroad partnerships with universities in Canada, Finland, France, Germany, Netherlands, and Portugal.
The Superior Fund was established in 2016 with $200,00, and students have since grown profits through making wise investments. The New Business Venture Competition gives students the opportunity to pitch their business plans for the chance to win cash prizes. Juniors and seniors can build meaningful relationships through the mentor program.
The Dean's Student Advisory Council, American Marketing Association, Beta Alpha Psi, ENACTUS, Gamma Iota Sigma, the Student Cybersecurity Association are active business organizations with a variety of events. Career Services connects students to part-time jobs through job-search workshops, career fairs, and on-campus recruiting events. Internship opportunities are available with Ameriprise Financial, Berkshire Hathaway, Edward Jones, Google, Hewlett-Packard, IBM, Intel, KPMG, Procter and Gamble, and many other leading corporations.
Online Programs
The Bachelor of Applied Science in Management only requires a one-week residency at the end of the program. The remainder of coursework can be completed fully online, allowing students to continue their full-time professions. The Ski Area Business Management program is offered in conjunction with the Gogebic Community College. Students must complete their foundational courses in person at GCC but have the option to complete the NMU portion online, with the exception of a one-week on-campus residency.
SEE ALSO