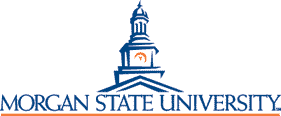 Accreditation
AACSB, Middle States Commission on Higher Education
Morgan State University is Maryland's largest HBCU and is a member of the Thurgood Marshall College Fund. The Earl G. Graves School of Business and Management was the first established business school in the state and holds accreditation through the AACSB. Over 90% of professors hold a Ph.D. in their discipline and are frequently recognized for their excellence in teaching and community engagement. Dr. Foster, associate professor, was selected as a 2018/2019 Entrepreneurship Teaching and Learning Scholar by the United States Association for Small Business and Entrepreneurship. She participated in an eight-month training designed to equip her to teach the next generation of entrepreneurs. In 2019, the Entrepreneurship Development and Assistance Center received a $75,000 grant through the SunTrust Foundation. The school is using this grant to support entrepreneurs and those who work in the gig economy.
Education
The three departments: Accounting and Financing, Business Administration, and Information Science and Systems, are housed within the state-of-the-art Morgan Business Center that opened in 2015. Undergraduate students have the opportunity to earn a degree in Accounting, Finance, Business Administration, Entrepreneurship, Hospitality Management, Information Systems, Human Resource Management, Marketing, or Services and Supply Chain Management. An honors program is also available for students who demonstrate outstanding academic and leadership potential. This program will feature exclusive experiential learning opportunities. All students can participate in the Student Success and Retention program, which offers tutoring, advising, and mentoring.
Masters degrees are offered in Project or Hospitality Management, as well as a Master of Business Administration. Each program can be completed in approximately two years. The MBA allows students to take electives towards a specialization in Accounting, Finance, Project Management, Supply Chain Management, or Marketing. The Ph.D. in Business features specializations in Accounting, Finance, Information Systems, Management, and Marketing. Several components are imbedded within this program to ensure students are well-prepared for their futures, including a semester-long teaching practicum, dissertation, as well as minor and major field exams. Students who qualify for university funding will be required to attend Professional Development seminars.
Student Life
Graves Business School provides students with many networking opportunities and hosts Bloomberg's Employer Panel. Companies attend campus events to recruit students for internships. Students can ensure they are prepared for such positions, through workshops like How to Ace the Interview, Meet the Mentors, and Your Personal Brand during the annual Campus Engagement Week. Graves maintains partnerships and offers internships with government agencies and corporations, like Baltimore County Government, American Express, and the Federal Deposit Insurance Corporation. Students can also gain hands-on experience through the Capital Markets Lab and the FinTech Center. Through the Capital Markets Lab, students can attend a Bloomberg Terminal Training, and earn the Bloomberg Market Concepts Certificate. This certificate will provide students with a competitive advantage. Students in the Investment Club can compete in the six-month-long Stock Market Challenge by building a portfolio of stocks, mutual funds, bonds, spot currencies, commodities, and options.
Online Programs
An online Master of Business Administration is offered for graduate-level students. This degree carries the same elite AACSB accreditation as the on-campus programs and is taught by top-notch professors. Busy working professionals will appreciate this MBA's up to date curriculum and flexible format.