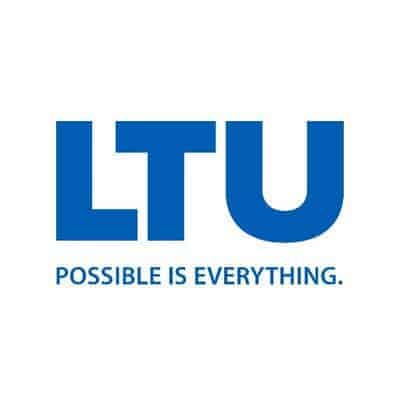 Accreditation
AACSB, Higher Learning Commission
The College of Business and Information Technology at Lawrence Technological University holds accreditation from AACSB, the gold standard of business education accreditation. This level of accreditation ensures students are entering a high caliber program, held in the highest regards by employers. Technology is strongly interwoven into the curriculum, and professors have experience in the Detroit automotive industry and expertise in a wide array of business disciplines. Business professor, Jacqueline Stavros, recently released the second edition of "The Thin Book of SOAR: Creating Strategy that Inspires Innovation and Engagement." The Student to faculty ratio is 11:1, ensuring students have ample time to learn about their professors' unique experiences. Professors also volunteer their time for community outreach lectures at schools, churches, and other community organizations. LTU has also been recognized by U.S. News and World Report among Best Value Schools, Best Regional Universities in the Midwest, and Best Colleges for Veterans. Additionally, The Princeton Review designates LTU a Best in the Midwest.
Education
Undergraduate students can pursue a degree in Business Administration or Information Technology. The BSBA allows students to pursue a major in Accounting, Finance, General Business, Information Technology, or Marketing. All undergraduate students are required to participate in the four-part leadership program, consisting of a University Seminar, Leadership Model and Practices, Leadership Seminar Series, and a culminating Leadership Capstone during their senior year of study. These classes are offered through the students' academic college, and the leadership activities are focused on the students' majors.
At the graduate level, students can earn a Master of Business Administration or Master of Science in Information Technology. Joint MBA degrees are offered in conjunction with Architecture, Engineering Management, and Information Technology. MBA students can earn a concentration in Business Analytics and Cybersecurity, Finance, Information Technology, Marketing, or Project Management. Students in the MBA program will also take fundamental business courses, such as Financial Management, Macro Economics, Marketing, Management, and Finance. The MBA program has also partnered with the PuLSE Network to offer anti-poverty studies.
Student Life
Students are encouraged to attend professional seminars, compete in case competitions, and join student organizations. Honor societies, Delta Mu Delta and Beta Gamma Sigma, recognize the academic achievements of high performing students. Business students can also join the American Marketing Association. The Executive to Executive program is a guest lecture series for leaders in the non-profit industry. Graduate students are offered research assistantships based on availability. Study abroad programs are offered in Ireland, the United Kingdom, Germany, Austria and Hungary, and Israel. Students can earn class credit for these international experiences, which range in length from one week to one semester. Students can also complete a semester-long or full academic year exchange program at the American University of Sharjah. International volunteer programs offered include Service in the Dominican and Global Build Opportunities.
Online Programs
The online MBA program has been ranked among the top in the nation by U.S. News and World Report. Students benefit from the same personalized instruction and curriculum as the on-campus program, with the added benefit of being able to complete coursework at a time convenient with their schedules.
SEE ALSO