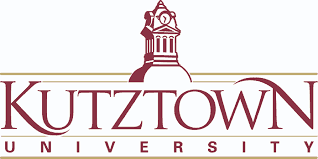 Accreditation
AACSB, Middle States Commission on Higher Education
All of the programs offered through the College of Business at Kutztown University carry specialized accreditations. The Bachelor's of Science in Sport Management program is accredited by COSMA, and the BSBA and MBA programs are recognized with elite AACSB accreditation. The CoB "emphasizes teaching and learning enriched by applied and pedagogical scholarship and community engagement. [They] serve students from diverse backgrounds, the business community, and other stakeholders of Southeastern Pennsylvania and the surrounding areas."
Education
The Department of Business Administration offers undergraduate students six distinct program choices. Options include Finance, Personal Financial Planning, Accounting, Management, Marketing, General Business, and Supply Chain Management. Minors can also be chosen in Entrepreneurship, Supply Chain Management, and Logistics, Economics, or General Business. The undergraduate business core focuses on developing exceptional skills in oral communication, written communication, interpersonal skills, critical thinking skills, ethics, functional business knowledge, and current issues.
The Bachelor's of Science in Sport Management is a unique degree that sets student's up for top positions in careers like sports management, facility management, event management, sports tourism, and sports product marketing.
The hybrid MBA program works to improve the skills of decision making, evaluating, interpersonal and team skills, leadership, and ethical decision making.
Student Life
The Small Business Development Center, Latino Business Resource Center, and the Entrepreneurial Leadership Center are all an excellent way for students to build on their learning and collaborate with other like-minded individuals outside of the classroom.
The CoB hosts many events such as a freshman scavenger hunt themed after the Amazing Race, a business idea competition, and career networking events. A featured speaker series is also hosted through the College and includes top professionals, CEO's, executive directors, and senior brand managers. Beta Gamma Sigma is an international business honor's society. Participating with this group not only can serve as an excellent resume builder but gives access to a network of highly driven and business-minded individuals as well.
Outside of the business school, Recreational Services offer many programs and facilities. The Recreation Center includes workout equipment, a pool, and an impressive indoor rock climbing wall. There are also intramural sports, group fitness classes, and recreational sports clubs that are free to join.
Online Programs
The Master's of Business Administration at Kutztown University is a hybrid program that seamlessly blends online and on-campus learning. Students can personalize their courses to meet their individual needs and may complete this well-rounded degree in one to three years. Several of the courses within the program include Managing Enterprise Technology, Ethics in the Workplace of Society, Marketing Strategies and Planning, and Financial Management. Many students qualify for a graduate assistantship, which covers tuition costs and a yearly stipend of up to $7,500.
SEE ALSO