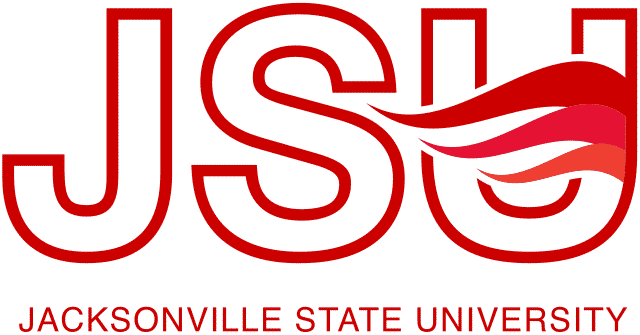 Accreditation
AACSB, Southern Association of Colleges and Schools, Commission on Colleges
The School of Business & Industry at Jacksonville State University's mission is to "provide high quality, innovative undergraduate and graduate management education, primarily for the citizens of Northeast Alabama." Currently, the SBI enrolls over 1,000 students from its home state in Alabama, cities across the nation, and even foreign countries. The School of Business is an elite member of national honor societies such as the Beta Gamma Sigma, which is the highly prestigious academic honor society for AACSB International accredited Colleges of Business. Outside of the business school, there are also three centers that assist business students as they reach for their goals. The Small Business Development Center, Center for Economic Development, and Center for Economic Education help both students and the community surrounding the Jacksonville State campus.
Education
Undergraduate business students at JSU have an opportunity to earn their Bachelor's of Science in Accounting, Applied Electronics Engineering, Applied Manufacturing Engineering, Communication, and more. All business programs carry esteemed AACSB accreditation which is a direct reflection of the School of Business & Industry's commitment to student success. In addition to top-notch professors and curriculum, students also have access to a tutoring center with many resources for anyone who may be struggling academically. At the graduate level, an MBA and a Master's of Public Administration with concentrations in Business Administration or Economics. Master's students have many outlets to further extend their studies, such as research opportunities, case studies, and internships designed with future business leaders in mind.
Student Life
SBI students have several business organizations and honor societies to choose from. These include but are not limited to the Society of Human Resource Managers, Students in Free Enterprise, Omicron Delta Epsilon, and Beta Alpha Psi. The Jackson State University Health Center helps keep students physically well by providing co-pay free outpatient medicare to all currently enrolled students. Students are encouraged to focus on overall wellness by participating in activities such as using the new 101,000 square foot recreation and fitness center, participating in intramural sports, or joining a club based on common interest. There are several business-specific scholarships available to help students meet their financial needs as they complete their degree. Grants, work-study opportunities, and University-wide scholarships are also given to those who meet certain criteria.
Online Programs
The online business degrees offered at Jackson State University include Bachelor's of Science in Marketing or Management and a Master's of Business Administration. Outside of the format of class delivery, the online and on-campus Bachelor's of Science programs are nearly identical. Both options are taught by highly qualified professors and carry the same prestigious AACSB accreditation. Skills like collaboration, research, communication, and core business topics are all covered within these dynamic distance programs. The online MBA is 30 credit hours in length and is open to new students from all academic backgrounds. Some applicants may be required to take up to 24 hours of foundation courses, depending on their relevant academic experience.