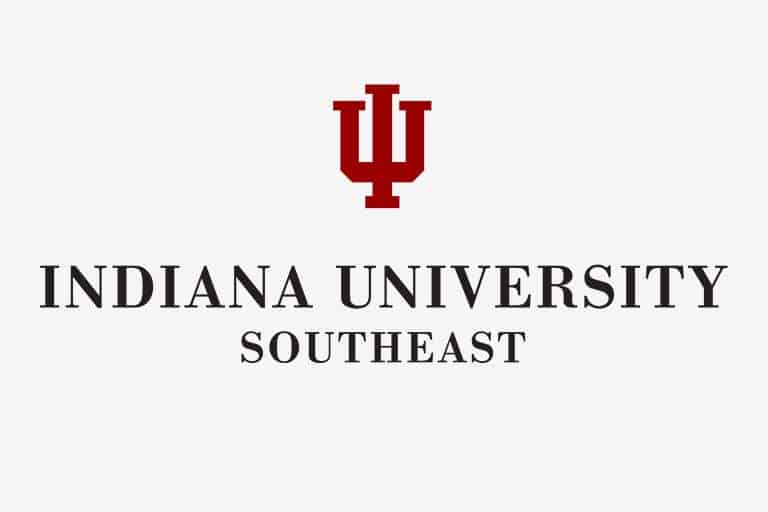 Accreditation
AACSB, Higher Learning Commission
Indiana University Southeast School of Business' mission is to "Provide a high-quality business education and to make a positive impact on our students and our community." IU Southeast has been recognized as having one of the Best Business Schools in the nation by the Princeton Review every year since 2007. The School has also received accolades from Bloomberg Businessweek and US News and World Report.
Education
Indiana University Southeast's School of Business offers three AACSB accredited undergraduate degrees. The Bachelor's of Science in Business Administration is an online program that makes it convenient for individuals with many responsibilities. A Bachelor's of Science in Business can be earned on-campus and includes ten concentration options. International Business, Professional Selling, Accounting, and Supply Chain Management are just a few of the choices available. Economics is covered from both the Macro and Micro standpoint with the Bachelor's of Arts in Economics program.
Students wishing to work towards their master's degree have three choices as well, an MBA, MS in Management, or an MS in Strategic Finance. The graduate programs at IU Southeast are noted for their affordability and quality of education. According to ETS assessments, the School of Business graduates recently tested within the top 1% of MBA graduates in the country. Students can complete both their MBA and MS in Strategic Finance with the addition of only six classes to the standard MBA curriculum.
Student Life
The IU Southeast goes above and beyond to make sure that students are supported in all aspects of their educational journey. The Advising Center for Exploratory Students is designed specifically to help students find a major that works well with their skill sets and passions. Once a major is chosen, the Career Development Center provides invaluable resources like mock interviews, resume reviews, job fairs, career counseling, and more.
Student Organizations make networking and making friends a breeze. A few of the business-relevant clubs include 21st Century Scholars Association, Crimson Crew Orientation Leaders, and National Society for Leadership and Success.
There are also a variety of events held on campus ranging from live speaker series to open mic nights. The Sanders Professional Sales Center offers a unique hands-on approach to learning the tools necessary for a professional sales career. Through the Center, students are connected with Kentuckiana region sales organizations and professionals. These opportunities include, internships, guest speaking engagements, panel discussions, and most importantly, career opportunities.
Online Programs
A Chancellor's Bachelor's of Science in Business Administration can be earned 100% online at Indiana University Southeast. This program holds esteemed AACSB accreditation and prepares students for a variety of business fields like manufacturing, government, finance, or retail. Classes also integrate essential skills such as communication, critical thinking, teamwork, and information analysis. The Master's of Science in Management program also offers the convenience of online coursework, along with on-campus and blended options as well.
SEE ALSO