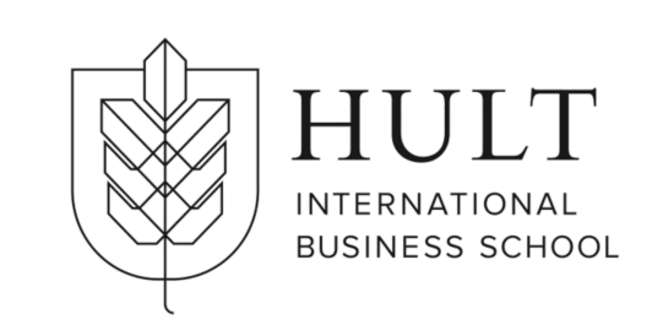 Accreditation
AACSB, New England Commission of Higher Education
Hult International Business School describes itself as a new brand of non-profit business school that continuously innovates to meet the evolving needs of learners, employers, and society in a world that is changing faster than ever. Labeled as more than just a business school, Hult is a multicultural and dynamic community that educates, encourages, and connects some of the world's most forward-thinking business talent. By practicing a global reach and commitment to creativity, Hult aims to make a positive impact on students and organizations by transforming their management practices.
Education
Hult's Bachelor of Business Administration program challenges students to go beyond business by gaining an understanding of the world and the future. Students learn by doing with a flexible and robust curriculum that adapts to their interests and goals. Each element of the curriculum has been formatted to allow learners to study the topics they choose, at the speed that suits them, and to complete a Bachelor of Business Administration degree that is accredited in the U.S. and U.K.
One-year graduate degrees include the Masters in Disruptive Innovation, Masters in International Business, Masters in Finance, Masters in International Marketing, and Masters in Business Analytics. Each of the one-year masters programs is designed to allow students to continuously apply business knowledge as they acquire it, practice leadership skills, and keep their thinking focused on the future. The master's programs at Hult give graduate students the option of taking electives at any of the global campuses in New York, Boston, San Francisco, London, Dubai, and Shanghai.
Student Life
The emphasis on student life at Hult encourages students to form an international network by working alongside students from around the world. Hult's current student body represents more than 160 nationalities and over 100 languages. The fact is, we never know where our next contact, business venture, or investor will come from. Hult International Business School believes that business has the ability and responsibility to improve lives. With this fact in mind, the school as developed the Hult Prize, The Hult Prize is a worldwide student competition that encourages university teams to solve critical global issues with viable business solutions. The Hult Prize is a collaboration with the United Nations. Finalists present to an esteemed panel of judges comprised of global business leaders and change-makers. The team with the best business idea receives USD 1M and receives support to make its concept a reality.
Online Programs
Hult Ashbridge online encourages distance learners to gain access to the same insights, lessons, thought influencers, and instructional experts that are offered through its face to face programs. Each online course offered at Hult is designed to complement the traditional programs offered at the school's multiple campuses. The four-to-six-credit hour courses at Hult include Mindful Leadership, Developing Resilience, Creating High Performing Teams, Influencing Skills, Artificial Intelligence, and Big Data and Analytics.