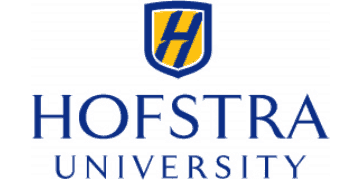 Accreditation
AACSB, Middle States Commission on Higher Education
The Frank G. Zarb School of Business at Hofstra University is unarguably one of the best business programs in the world. The Online MBA is ranked among the top nationally by the Princeton Review, U.S. News and World Report, and CEO Magazine, as well as the top in the world by QS World University Rankings. The Princeton Review also deems Zarb among the Best Business Schools, and Bloomberg Businessweek names the SoB one of the Best B-Schools. The Zarb School also holds dual AACSB accreditation in business and accounting and is a member of the EMFD Global Network.
Education
Zarb is changing the business world one degree at a time. Bachelor of Business Administration students can select a major in Accounting, Legal Studies in Business, Finance, Information Systems, Business Analytics, Entrepreneurship, Management, Supply Chain Management, Marketing, or International Business. Students who'd like a more extensive international experience can earn a dual degree; BBA from Hofstra and Bachelor of Economics from Dongbei University of Finance and Economics in China. Students gain hands-on experience through a variety of experiential learning opportunities, such as the student-managed investment fund or the International Entrepreneurship Consulting Class. In this unique course, students will learn about global business challenges by providing consulting services for entrepreneurs in destinations such as South Africa, Israel, Silicon Valley, Ireland, and South Korea. Zarb also offers the largest academic Bloomberg Trading Terminal in the nation, with 34 terminals.
The Master of Business Administration is offered as an Accelerated One Year Hybrid program, Flex, MBA in Manhattan, or Executive MBA. These programs range from 38-45 credit hours, and the Master of Science programs are 30-33 credit-hours. MBA and MS programs are offered in Accounting, Business Analytics, Finance, Information Systems, and Marketing. Additional MBA concentrations include Health Services Management, International Business, Management, Professional Accountancy, Quality Management, Sports and Entertainment Management, Strategic Business Management, and Strategic Healthcare Management.
Student Life
The Zarb House is a residential learning community that helps students transition to college easier, and also provides housing for upper-classmen. Students who choose to live in this business housing have opportunities to attend networking events with advisory panels and faculty dinners. With 40 business organizations, students can explore new interests. SheEOs provides females with workshops geared towards helping them overcome gender-related issues in the workplace. Hofstra Tax Society gives students the opportunity to give back to their community through the VITA program. Guest lecture series are also offered for undergraduate and graduate students. Informal activities, such as BBQs, ice cream socials, and trivia nights, help students create meaningful connections that will last a lifetime.
Online Programs
The 38-credit hour Online MBA program offers the convenience of completing coursework around the students' work schedules, yet provides several optional opportunities for students to get involved in campus initiatives. Students meet their cohorts at orientation, are invited to end of the semester celebration dinners, and can even complete an international practicum in Japan or China. The MS in Accounting and MS in Finance are also available fully online.
Related Resources:
SEE ALSO