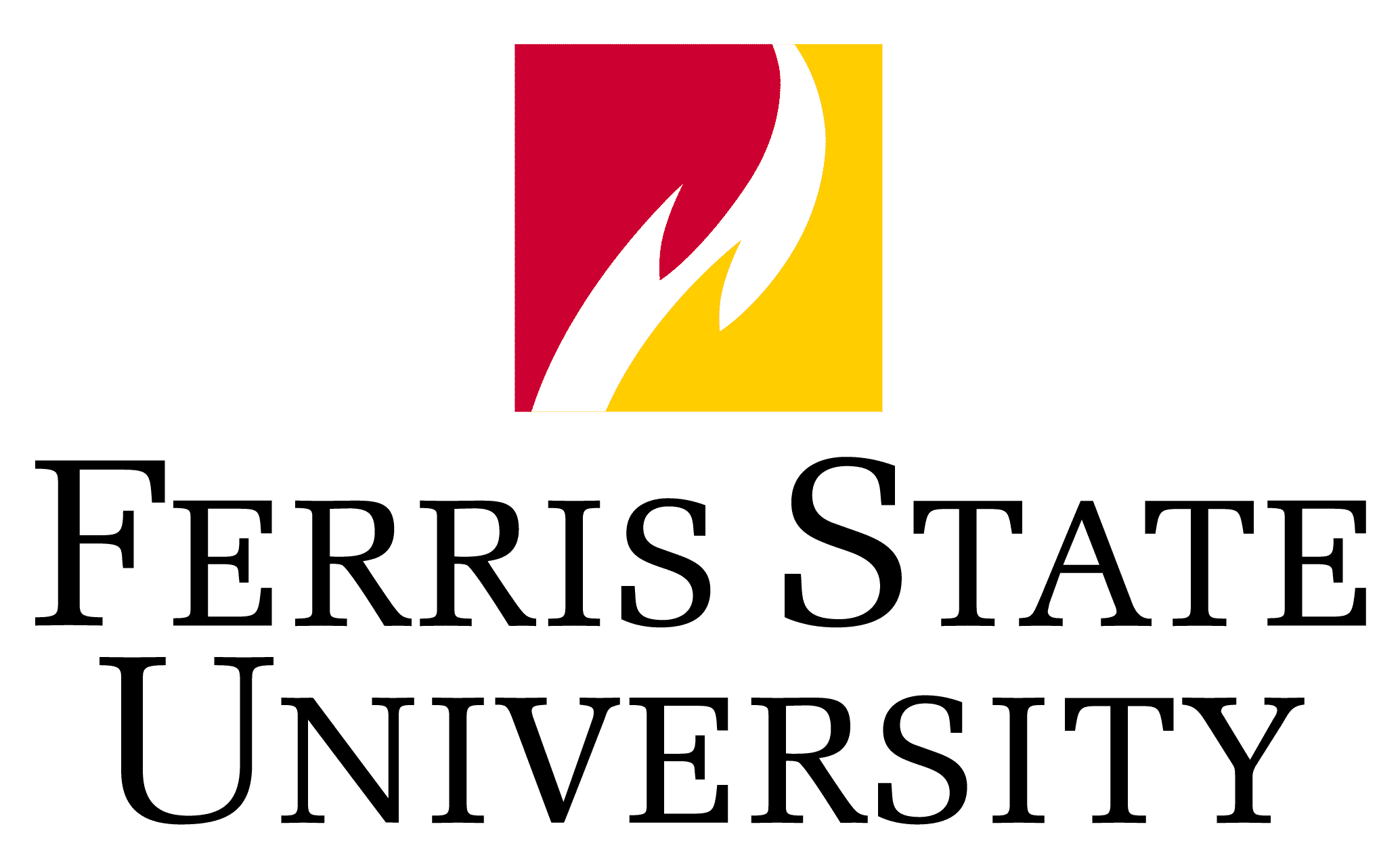 Accreditation
ACBSP, Higher Learning Commission
Ferris State University has been offering business classes since it was founded as Big Rapids Industrial School in 1884. Today, students can choose from an extensive offering of over 40 business programs, ranging from certificates to master's degrees through the ACBSP accredited College of Business. All courses are taught by professors rather than graduate assistants. Class sizes remain fairly small, with an average of 26 students per class. According to the CoB, 91% of students who enter as freshmen graduate within five years.
Education
The CoB offers so many unique programs that are vital to the region and exclusive to the university. Beyond the degrees you have grown accustomed to seeing, students can earn an Associate's degree in Professional Brew Management. Students who are ready to move beyond waiting tables can study Restaurant and Food Industry Management. The numerous Bachelor degrees provide something for every interest. For example, athletes may be interested in pursuing a degree in PGA Golf Management or Professional Tennis Management. Musicians and entertainers can pair their passions with business knowledge by earning a Music and Entertainment Business degree. More traditional business students may pursue a stand-alone Accountancy degree or pair it with Computer Information Systems or Finance. Business Administration is also offered, with a concentration in Legal Studies or a Professional Track designation. Business-to-Business Marketing, Catering Management, Culinary Management, Club Management, Cybersecurity: Ethical Hacking, Marketing Research, Real Estate, Ski Resort Management, and Spa Management are just a sample of industry-specific certificates students can add on to enhance their resume.
Graduate students can earn a Master of Business Administration or Master of Science in Information Security and Intelligence. These degrees can be customized by adding one of seven optional graduate-level certificates: Business Intelligence, Design and Innovation Management, Incident Response, Lean Systems and Leadership, Performance Metrics, Project Management, or Supply Chain Management and Lean Logistics.
Student Life
The College of Business is comprised of approximately 2,800 students. Over 20 business organizations are available for students to join, such as the Professional Golf Management Student Association, Professional Convention Management Association, Music Industry Management, Collegiate Entrepreneurs Organization, and the College of Business Student Delegates. Students can develop powerful connections through participating in the Executive Mentor Program and or a Leadership Distinction by completing two or more semesters of specific professional development experiences. The Strengths Office provides the CliftonStrengths Assessment, which is a valuable tool for students to gain insight into the best vocational options for them. Students can then utilize their results to pursue the perfect internship. Some recent internship assignments have included applying Computer Information Systems concepts at Domino's, Marketing for Make-a-Wish Foundation, and a Social Media Internship in Ireland.
Online Programs
In addition to the 12 convenient campus locations, students can earn a Bachelor of Business Administration, Master of Business Administration, or Master of Science in Information Security and Intelligence fully online. Students have access to a variety of online resources, such as tutoring, a writing center, library portal, career center, financial aid, and advising services.