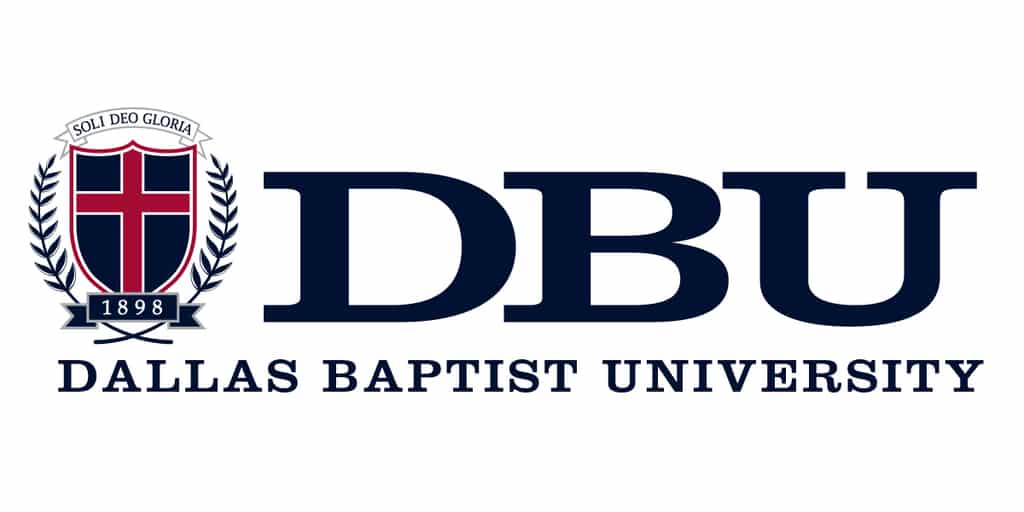 Accreditation
ACBSP, Southern Association of Colleges and Schools, Commission on Colleges
The business degree provided at The College of Business at Dallas Baptist University is centered on the purpose of providing an exemplary, Christ-centered, education in business. The academic experience provided to undergraduate and graduate students focuses on Christian principles. Faith and the values taught by Jesus Christ drive the business curriculum and work to influence the lives of business students. The Bible-based principles that steer the business school's curriculums are fundamental to students' growth and development. Employers of the business school graduates benefit from the integrity instilled in them throughout their educational experiences. The College of Business desires to send out servant leaders who are committed to making eternally meaningful contributions to their areas of business leadership, the communities in which they live, and throughout the world.
Education
The ACBSP-accredited business school offers undergraduate degrees in Hospitality, Finance, Accounting, Management Information Systems, Marketing, and Entrepreneurship. The master's programs delivered at the Graduate School of Business include Master's of Arts in Sport Management, Business Administration, and Management. Master's of Science Degrees in General Management and Information Technology Management are also featured there. These graduate programs bring with them several relevant concentrations, including Healthcare, Project Management, Supply Chain, and Business Intelligence and Analytics. DBU also provides students looking for an accelerated program the chance to complete a bachelor's degree that dovetails into an MBA. The three fields of study which go from a BBA into an MBA are Management, Accounting, and Finance.
Student Life
Each program curriculum planned and offered by the College of Business at Dallas Baptist University is intentional about informing the student's faith to engage each business discipline with a Christian worldview. Organizations and clubs available to students of the business school, and DBU students as a whole are given so students will develop a heart for becoming servant leaders in their communities. Business students will thrive with one on one mentoring opportunities provided each semester. Real world-scenarios are mixed with team collaborations in the classroom to encourage powerful networking opportunities that will transcend the program's duration at the university. The university's student life begins to materialize for incoming students as the school provides open houses regularly.
Online Programs
Dallas Baptist University's online MBA program delivers a wealth of flexibility and convenience to the online student. The 36-credit hour degree at the Christ-centered university is split between 24 credit hours of core coursework and 12 credit hours of concentrations. Core classes within the degree include Leadership in Management, Creative Problem Solving for Marketing Decisions, Managerial Accounting, Quantitative Analysis for Managers, and Business Ethics. While some online MBA students may opt for a Management focus, there are also emphases in Technology and Engineering Management, Business Intelligence and Analytics, Conflict Resolution Management, Health Care Management, IT Security for Managers, and Leading the Nonprofit Organization.