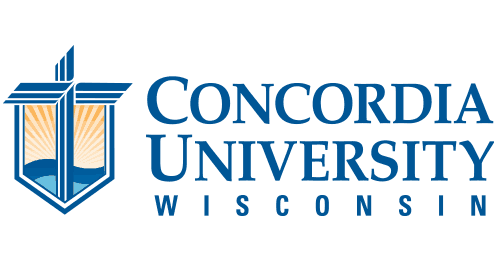 Accreditation
IACBE, Higher Learning Commission
The Batterman School of Business prides itself on encouraging a global network of collaborative and transformational Christian leaders, dedicated staff, entrepreneurial learners, and a dynamic alumni group, who come together to create the pinnacle of social impact. Theory and practice combine at the business school, which builds itself on the pillars of innovation, ethical practice, and service. Led by its Christ-centered principles, the business school believes that the best leaders in business demonstrate both unmatched competitive skill and uncompromising compassion.
Education
The business school at Concordia provides a comprehensive range of business education degrees and programs including associate's, bachelor's, and accelerated degrees for adult students. Students from all walks of life looking for licensures and certifications also have access to many high-quality programs at the business school. Graduate degrees include both the Batterman School of Business' Master's in Organizational Leadership and Administration and the highly ranked Master's of Business Administration.
The MBA can be completed in the traditional setting of the classroom or online. There are currently 15 specializations that can be added to the MBA and online MBA degree. Business undergraduate students also have access to the Concordia Core, a robust, liberal arts curriculum infused with Lutheran themes.
Student Life
All students of the Batterman School of Business are encouraged to take part in student life, whether on campus or through distance learning. Undergraduate and graduate students who take the time to get involved with a business-related organization at Concordia benefit in many ways. These clubs are designed to open Concordia students up to many types of academic, social, and networking possibilities. Connections made during this time in a student's life will often transcend the college years. Time with fellow business students who share the same interests is a valuable experience.
The internship opportunities offered by the business school give students the chance to practice and apply concepts they've learned in the classroom. Community service opportunities are readily available through the business school. The opportunity to serve others in ways that are consistent with the unique skillsets that a college student has been given is rewarding. Students interested in joining a club or student association are encouraged to visit the university's Student Government Association website to see a full list of student organization offerings.
Online Programs
The Batterman School of Business currently features over 40 online programs that distance learners at multiple levels of education can look into. The associate, undergraduate, graduate, MBA, and certificates available are designed to add convenience and flexibility to higher education. The online MBA at Batterman is meant for working professionals who are ready to take their careers to the next level. The university's MBA is endorsed by the Green Bay Packers.
SEE ALSO