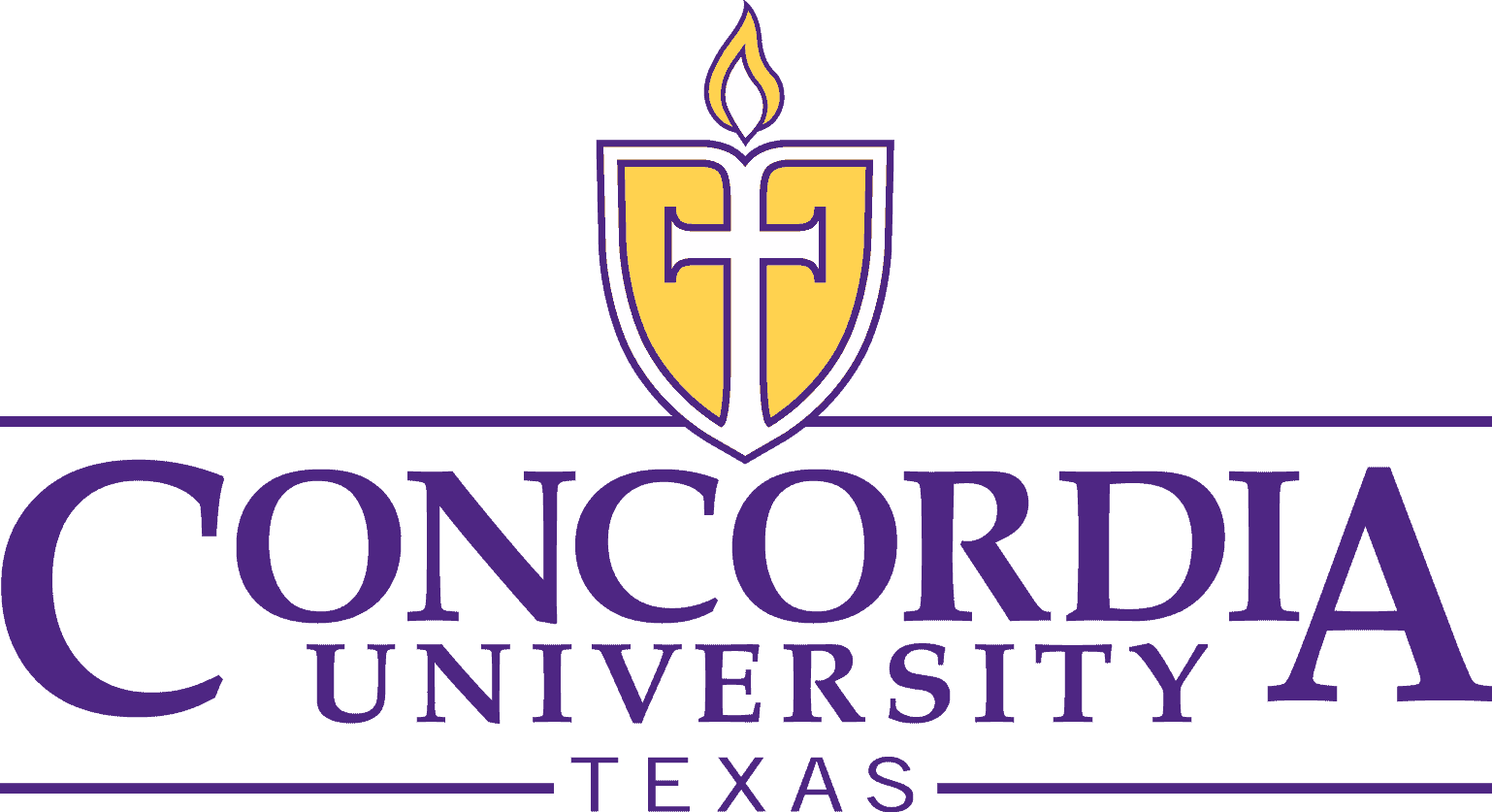 Accreditation
Southern Association of Colleges and Schools, Commission on Colleges
The Concordia University Texas campus sits on nearly 400 beautiful wooded acres in northwest Austin. Their "unique combination of faith, learning, and life-changing experiences prepares graduates to be people of influence who are ready to make a difference in any arena they choose." The University includes four colleges, offers more than 50 majors, and serves over 2,700 students each semester. Class sizes average around 15 students, which is a great size for learning and making connections with peers.
Education
Undergraduate students can earn their degree in Business Administration, Communication, Global Public Health, or MBA 4+1. The MBA 4+1 program allows participants to take up to 12 MBA credits during their senior year in order to complete both their bachelor's and master's degrees in only five years. This not only saves precious time but also cuts down the cost of the MBA significantly. The traditional MBA is set up in a cohort style with groups of 15-20 peers who complete the program together. There are also two adult-specific degrees that place students with other professionals in order to expand their knowledge and learn from the curriculum, as well as one another.
Student Life
Students at Concordia University Texas have many ways to stay busy on campus. The CTX Outdoor recreation program encourages participants to build their leadership, communication, and athletic skills through outdoor group activities like canoeing, rock climbing, caving. Intramural sports bring people together to play indoor soccer, volleyball, basketball, or softball. Fifteen NCAA Division III intercollegiate teams are also pass times for those who play and support the Tornados. Student organizations cover a variety of topics like Concordia Veterans Corps, Emerging Professionals, Sustainability Club, and Helping Hands. There are events scheduled throughout the semester like Tornado Tuesdays-which brings students together for snacks, music, and fun on the first Tuesday of every month or FLUNCH- a free lunch group designed to help commuter students build community.
As a Christian Liberal Arts university, spirituality plays an important role in student life. Daily chapel sessions are held at 10 AM each weekday, a student-led ministry meets each Thursday night, and life groups meet at various times during the semester to support one another. Mission Club is a student-run organization that pairs students with service opportunities. CAN-DO mission trips take service to the next level with local, national, and international mission work.
Online Programs
The distance learning programs available through the College of Business & Communication make earning a bachelor's or master's degree accessible for any schedule. Undergrads have the option to complete either their Bachelor's of Applied Arts & Sciences in Business or a Bachelor's of Business Administration. Graduate students have two choices as well through distance MPH or MBA programs. The BBA and MBA degrees are both accredited by the International Accreditation Council for Business Education. The University and it's online programs are regionally recognized by the Southern Association of Colleges and Schools Commission on Colleges.