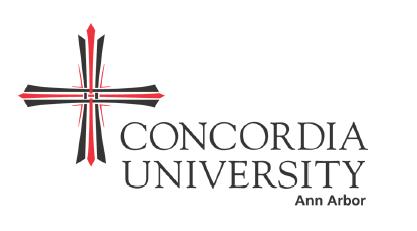 Accreditation
Higher Learning Commission
The Haab School of Business mission is to "embolden a network of transformational and collaborative Christian leaders, dedicated faculty, entrepreneurial students, and active alumni who come together to create maximum social impact through ethical practice, innovation, and service." Educational decisions are led by the Four C's-Christian Worldview, Credibility, Career Preparedness, and Character.
Education
Fifteen bachelor's degrees can be earned through the Haab School of Business. There are traditional majors, as well as more unique and specialized options like Strategic Human Resource Leadership, Justice and Public Policy, Entrepreneurship, or Business Analytics and Organizational Performance. Master's degree options are vast as well. The majority of the graduate-level programs can be completed either on-campus or online.
Student Life
Spirituality and faith are foundations for many of the gatherings and events on the CU Ann Arbor campus. In fact, each day Monday through Friday, there is a daily chapel session at 10:30 AM. Monday mornings start out with a short worship service to bring the community together, and Tuesday nights are reserved for a contemporary service that takes place at 10:15 PM. Throughout the year, there are multiple special services that are planned ahead of time and reflect happenings within the local community and the world. Students can get even more involved by volunteering with one of the student ministry organizations. These include Community Groups, Alpha Omega, Tuesday Night Worship Leadership Team, Worship Arts Team, Concordia Youth Ministry, or becoming a Campus Ministry Coordinator. More than half of the Concordia community participates in an intercollegiate sport. Faith is integrated into this aspect of student life as well. Teams attend chapel together each Thursday; they participate in devotionals and prayers prior to games or events and come together as a group of leaders to discuss ways to improve the student-athlete experience.
Aside from faith-based past times, there are many student organizations that meet based on common interests such as Choirs and Ensembles, Game Board Guild, Tennis Table Club, or Student Events Team. The Kreft Art Program allows students to get creative and includes concerts, art exhibitions, lectures, dance performances, and theatrical performances by artists from around the world.
Online Programs
Undergraduates can earn a Bachelor's of Science in Accounting that will prepare them to sit for the CPA exam from the comfort of their home. Graduate students can choose from an online Master's of Science in Organizational Leadership & Administration or an MBA. Master's of Business Administration participants have more than 15 areas of specialization to choose from, like Management Information Systems, Strategic Marketing, Communications and Public Relations, Human Resource Management, or International Business. There are also many graduate-level certificate options, including relevant topics such as Paralegal Studies, Nonprofit Management and Leadership, Sport and Entertainment Business, and Risk Management.